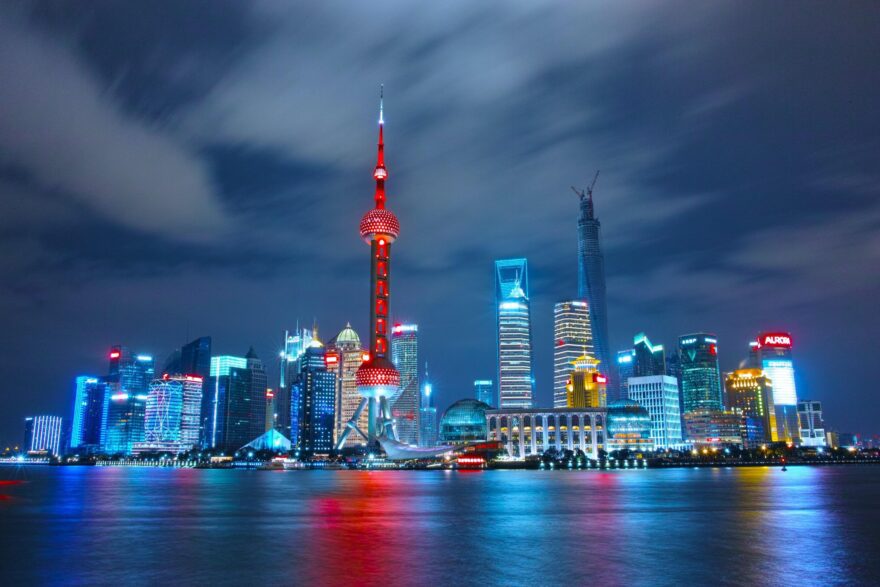 China's wine importation grew by 12% year on year in May as the country made efforts to reopen its economy after months of battling a wave of coronavirus infections.
In the month, the country imported US$141 million worth of wines from overseas sources.
A bulk of the imports came from France, which saw a 19% growth in year-on-year value to US$64 million. Chilean wines in China increased by almost half to US$40 million. Wines from Italy expanded in value by 14% to US$14 million. 
Among top imports, Spanish wines saw a sharp decline, decreasing by 53% in value to US$6.7 million.
Imported wines from the United States and South Africa were positive, rising by 34% and 11%, respectively. German wines faltered by 2% to US$2.2 million while New Zealand wines jumped by 29% to US$2 million.
The country bought lesser wines from Argentina compared to the same month last year, down 22% to US$1.69 million. Georgian wines in China rose in value by a quarter to US$1.5 million.
By categories, 2-liter or less imported wine bottles showed 8% growth in value; wines in containers holding 2L but less 10L jumped by 47%; and more than 2L wine bottles soared by 81%.
Year to date, the value of China's wine imports remained in the negative, down 14% to US$592.8 million.
China's Top 10 Wine Exporters in May 2022 vs 2021
| | | | | |
| --- | --- | --- | --- | --- |
| Rank | Country | Value in 2022 | Value in 2021 | % Change |
| 1 | France | US$64,281,679 | US$54,085,074 | +19% |
| 2 | Chile | US$40,147,532 | US$27,096,708 | +48% |
| 3 | Italy | US$14,146,526 | US$12,397,628 | +14% |
| 4 | Spain | US$6,742,191 | US$14,267,089 | -53% |
| 5 | United States | US$4,009,997 | US$2,987,621 | +34% |
| 7 | Germany | US$2,273,893 | US$2,327,672 | -2% |
| 8 | New Zealand | US$2,028,500 | US$1,575,007 | +29% |
| 9 | Argentina | US$1,689,708 | US$2,166,878 | -22% |
| 10 | Georgia | US$1,543,490 | US$1,236,830 | +25% |
| | Total | US$141,882,788 | US$126,449,298 | +12% |
Source: China Customs
Wine Categories in May 2022 vs 2021
| | | | |
| --- | --- | --- | --- |
| Bottled Wine Size | Value in 2022 | Value in 2021 | % Change |
| In containers holding 2 liters or less | US$118,986,238 | US$109,825,412 | +8% |
| In containers holding more than 2 liters but less than 10 liters | US$799,805 | US$543,476 | +47% |
| In containers holding more than 2 liters | US$14,280,646 | US$7,895,683 | +81% |
Source: China Customs
China's Top 10 Wine Exporters YTD 2022 vs 2021
| | | | | |
| --- | --- | --- | --- | --- |
| Rank | Country | Value in 2022 | Value in 2021 | % Change |
| 1 | France | US$254,270,83 | US$285,446,987 | -11% |
| 2 | Chile | US$155,023,609 | US$138,514,656 | +12% |
| 3 | Italy | US$59,442,700 | US$67,272,845 | -12% |
| 4 | Spain | US$42,138,693 | US$58,429,294 | -28% |
| 5 | United States | US$20,407,948 | US$17,106,985 | +19% |
| 7 | Argentina | US$8,990,721 | US$13,925,110 | -35% |
| 8 | New Zealand | US$8,941,639 | US$8,867,902 | = |
| 9 | South Africa | US$7,806,194 | US$10,004,186 | -22% |
| 10 | Georgia | US$7,222,149 | US$4,594,942 | +57% |
| | Total | US$592,843,069 | US$687,058,493 | -14% |
Source: China Customs
Wine Categories YTD 2022 vs 2021
| | | | |
| --- | --- | --- | --- |
| Bottled Wine Size | Value in 2022 | Value in 2021 | % Change |
| In containers holding 2 liters or less | US$596,508,860 | US$498,779,210 | +20% |
| In containers holding more than 2 liters but less than 10 liters | US$4,951,523 | US$3,436,234 | +44% |
| In containers holding more than 2 liters | US$42,762,556 | US$54,141,900 | -21% |
Source: China Customs