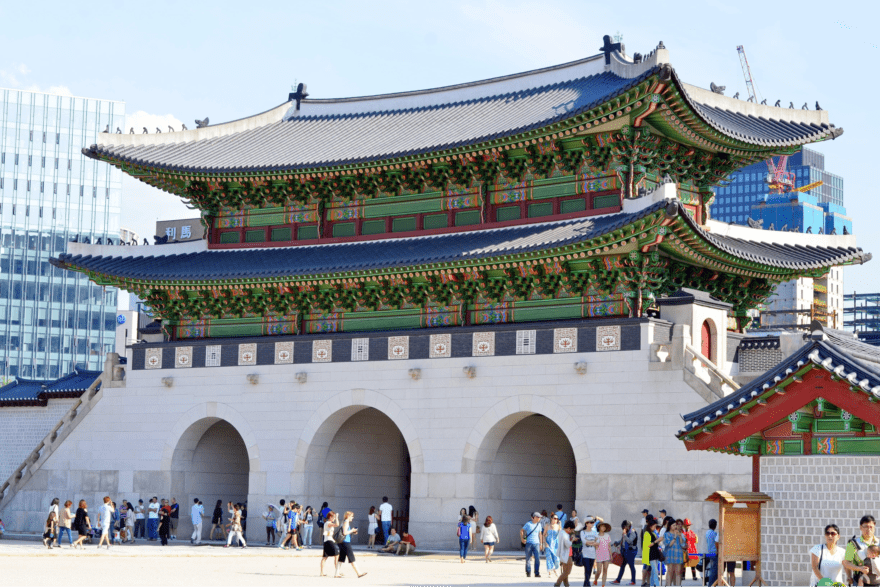 The value of wine imports in South Korea has risen by 25% year on year in May.
Data from Korea Customs Service showed that there was US$54.6 million worth of overseas wines that entered the country during the month.
French wines remained the top wine import, increasing by 60% in value to US$21.4 million. Wines from the United States and Italy both went up in value by 21% and 17%, respectively. Chilean wines jumped by 4% to US$6.6 million and Australian wines soared by 22% to US$2.9 million.
There was a decrease in the value of Spanish wines in the month, down 26% to US$2.6 million. The value of imported wines from New Zealand remained virtually steady year on year at US$1.1 million. Argentinian wines also faltered in value by 23% to US$819,000.
Moreover, wines from Portugal and Germany grew in value by 13% and 62%, respectively.
In terms of categories, imported bottles holding 2 liters or less expanded by 14% in value to US$42.2 million; bottles holding more than 2L but less 10L up 154% to US$752,000, and other imported bottles declined by 27% to US$423,000.
Year to date, imported wines in South Korea still grew valuable, up by 11% to US$251 million.
South Korea's Top 10 Wine Exporters in May 2022 vs 2021
| | | | | |
| --- | --- | --- | --- | --- |
| Rank | Country | Value in 2022 | Value in 2021 | % Change |
| 1 | France | US$21,351,000 | US$13,344,000 | +60% |
| 2 | United States | US$9,929,000 | US$8,175,000 | +21% |
| 3 | Italy | US$7,044,000 | US$6,018,000 | +17% |
| 4 | Chile | US$6,623,000 | US$6,340,000 | +4% |
| 5 | Australia | US$2,912,000 | US$2,382,000 | +22% |
| 6 | Spain | US$2,616,000 | US$3,530,000 | -26% |
| 7 | New Zealand | US$1,143,000 | US$1,138,000 | = |
| 8 | Argentina | US$819,000 | US$1,066,000 | -23% |
| 9 | Portugal | US$819,000 | US$722,000 | +13% |
| 10 | Germany | US$530,000 | US$327,000 | +62% |
| | Total | US$54,621,000 | US$43,548,000 | +25% |
Source: South Korea Customs
Wine Categories in May 2022 vs 2021
| | | | |
| --- | --- | --- | --- |
| Bottled Wine Size | Value in 2022 | Value in 2021 | % Change |
| In containers holding 2 liters or less | US$42,249,000 | US$37,215,000 | +14% |
| In containers holding more than 2 L but not more than 10 L | US$752,000 | US$296,000 | +154% |
| Other | US$423,000 | US$579,000 | -27% |
Source: South Korea Customs
South Korea's Top 10 Wine Exporters YTD 2022 vs 2021
| | | | | |
| --- | --- | --- | --- | --- |
| Rank | Country | Value in 2022 | Value in 2021 | % Change |
| 1 | France | US$225,962,000 | US$65,983,000 | +32% |
| 2 | United States | US$48,140,000 | US$40,314,000 | +19% |
| 3 | Italy | US$36,115,000 | US$34,247,000 | +5% |
| 4 | Chile | US$28,892,000 | US$34,725,000 | -17% |
| 5 | Spain | US$15,139,000 | US$17,284,000 | -12% |
| 7 | New Zealand | US$6,490,000 | US$5,915,000 | +10% |
| 8 | Argentina | US$4,315,000 | US$4,480,000 | -4% |
| 9 | Portugal | US$3,166,000 | US$2,722,000 | +16% |
| 10 | Germany | US$2,465,000 | US$1,900,000 | +30% |
| | Total | US$251,090,000 | US$225,962,000 | +11% |
Source: South Korea Customs
Wine Categories YTD 2022 vs 2021
| | | | |
| --- | --- | --- | --- |
| Bottled Wine Size | Value in 2022 | Value in 2021 | % Change |
| In containers holding 2 liters or less | US$204,330,000 | US$191,930,000 | +6% |
| In containers holding more than 2 L but not more than 10 L | US$2,321,000 | US$1,490,000 | +56% |
| Other | US$4,502,000 | US$3,879,000 | +16% |
Source: South Korea Customs