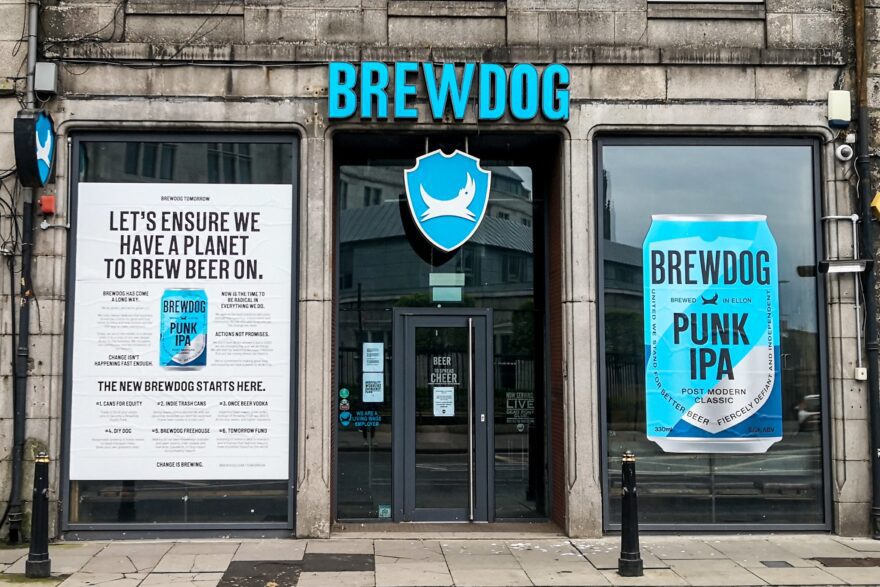 UK-based independent craft beer company BrewDog is taking on the world's biggest beer market after forming a joint venture with Budweiser China.
From March, BrewDog will start selling in China its popular brands such as Punk IPA, Hazy Jane and Elvis Juice.
"This is a genuinely transformational partnership which is going to bring BrewDog to every corner of the world's biggest beer market, from a truly bespoke craft brewery which will help ensure the quality of our beers," BrewDog founder James Watt said in a statement.
BrewDog China is the company's second JV in Asia following its partnership in Japan in September 2021. It is expected to become fully operational by the end of the first quarter.
Additionally, the Scotland-headquartered craft brewer plans to open more bars in China by 2026, building on its sole venue in Shanghai and adding to its global chain of more than 110 bars.
The company also disclosed that it is in talks with an affiliate of Budweiser China to bring its brands to South Korea, with options to take the partnership in other Asian markets in the future.
Chinese Drinkers Thirsts For Premium
Over the past decade, craft beers have grown in popularity in China with production rising 10 times to 6.5 million hectolitres by 2020. This is mainly driven by the change in consumer demand as Chinese drinkers have been preferring premium brands over familiar names.
"Chinese drinkers love craft beer but the sector is still very new. In Budweiser China, we have found a partner that shares our growth vision for BrewDog in China and is perfectly placed to support our rapid growth in the region," Watt said.
Budweiser China is a market leader in the premium and super-premium beer segments. By leveraging its partner's extensive sales and distribution network, BrewDog seeks to raise its China sales, which currently account for less than 1% of its overall sales.
"We've always wanted to significantly grow our share in China – this new JV will enable us to do just that as we look to continue to grow our business globally," Watt shared.
Craft beer production will be done locally at Budweiser China's Putian craft brewery in the Fujian Province.
"We are excited to add BrewDog to our craft beer portfolio to enrich Chinese beer lovers' experience with more craft beer choices," Nicolas Morelli, Craft and Specialty Beer VP of Budweiser China, commented.