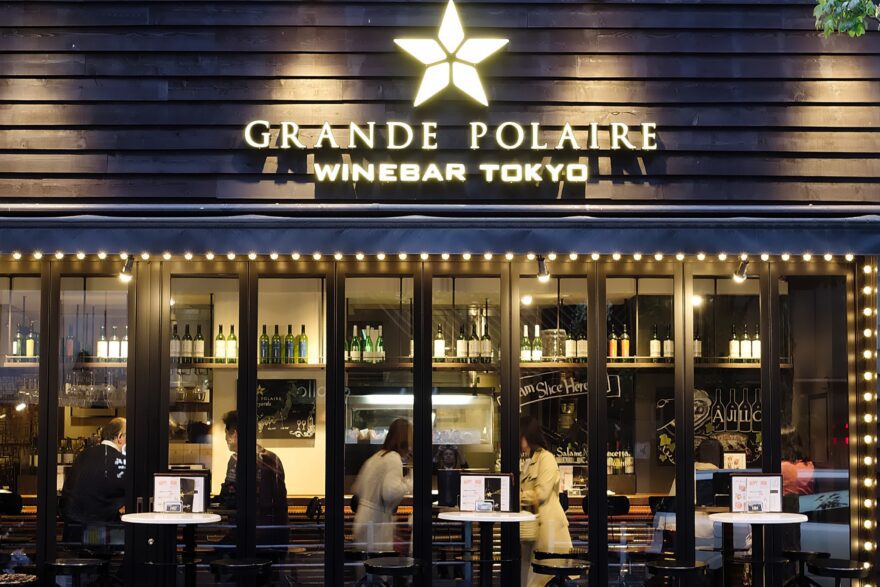 Japan continues to increase its importation of wines, which further rose by 28% year on year in April.
Data culled from the Customs and Tariff Bureau of the Finance Ministry showed that the country bought 17.4 billion yen worth of wines in the month.
The bulk of the imported wines came from France, which went up 31% compared to the same month last year to a total of 9.14 billion yen.
Italian wines, the second biggest wine import in Japan, grew by 18% to 2.3 billion yen.
Imported wines from America jumped by 56% to 1.9 billion yen and wines from Chile expanded by 12% to 1.5 billion yen.
Spanish and Australian wines both saw import value growth of 20% and 23%, respectively.
There were 3% lesser wines from Germany that entered Japan in April while wines from South Africa increased by 29% in value to 124 million yen.
The total value of imported wines from Portugal remained close to the level seen in April last year.
Completing the top 10 wine import list, Argentinian wines also increased in value in Japan, rising by 64% to 85 million yen.
In terms of categories, imported sparkling wine bottles climbed in value by 80% to 6.3 billion yen. Imported wine bottles of more than 2 liters but less than 10L also jumped by 51% to 297 million yen while fortified wines decreased by 4% to 45 million yen.
Between January and April, Japan's wine importation saw a 24% growth in value to 64.8 billion yen.
Japan's Top 10 Wine Exporters in April 2022 vs 2021
| | | | | |
| --- | --- | --- | --- | --- |
| Rank | Country | Value in 2022 | Value in 2021 | % Change |
| 1 | France | 9,138,687,000 yen | 6,962,538,000 yen | +31% |
| 2 | Italy | 2,279,570,000 yen | 1,939,887,000 yen | +18% |
| 3 | United States | 1,935,612,000 yen | 1,243,020,000 yen | +56% |
| 4 | Chile | 1,474,091,000 yen | 1,316,045,000 yen | +12% |
| 5 | Spain | 1,439,267,000 yen | 1,204,275,000 yen | +20% |
| 7 | Germany | 160,580,000 yen | 164,865,000 yen | -3% |
| 8 | South Africa | 124,193,000 yen | 96,620,000 yen | +29% |
| 9 | Portugal | 88,129,000 yen | 88,158,000 yen | = |
| 10 | Argentina | 84,981,000 yen | 51,757,000 yen | +64% |
| | Total | 17,367,786,000 yen | 13,601,055,000 yen | +28% |
Source: Japan Customs
Wine Categories in April 2022 vs 2021
| | | | |
| --- | --- | --- | --- |
| Bottled Wine Size | Value in 2022 | Value in 2021 | % Change |
| Sparkling | 6,290,641,000 yen | 3,493,537,000 yen | +80% |
| Fortified | 45,180,000 yen | 46,908,000 yen | -4% |
| More than 2L but less than 10L | 296,681,000 yen | 196,300,000 yen | +51% |
Source: Japan Customs
Japan's Top 10 Wine Exporters YTD 2022 vs 2021
| | | | | |
| --- | --- | --- | --- | --- |
| Rank | Country | Value in 2022 | Value in 2021 | % Change |
| 1 | France | 36,499,775,000 yen | 29,094,842,000 yen | +25% |
| 2 | Chile | 6,858,176,000 yen | 5,340,015,000 yen | +28% |
| 3 | Italy | 6,695,217,000 yen | 6,743,703,000 yen | -1% |
| 4 | United States | 6,392,895,000 yen | 3,790,103,000 yen | +69% |
| 5 | Spain | 4,188,112,000 yen | 3,871,192,000 yen | +8% |
| 7 | Germany | 579,263,000 yen | 477,985,000 yen | +21% |
| 8 | New Zealand | 395,728,000 yen | 319,422,000 yen | +24% |
| 9 | South Africa | 359,478,000 yen | 286,227,000 yen | +26% |
| 10 | Portugal | 282,897,000 yen | 242,582,000 yen | +17% |
| | Total | 64,760,820,000 yen | 52,369,757,000 yen | +24% |
Source: Japan Customs
Wine Categories YTD 2022 vs 2021
| | | | |
| --- | --- | --- | --- |
| Bottled Wine Size | Value in 2022 | Value in 2021 | % Change |
| Sparkling | 24,959,459,000 yen | 18,737,621,000 yen | +33% |
| Fortified | 162,421,000 yen | 151,576,000 yen | +7% |
| More than 2L but less than 10L | 976,290,000 yen | 700,836,000 yen | +39% |
Source: Japan Customs