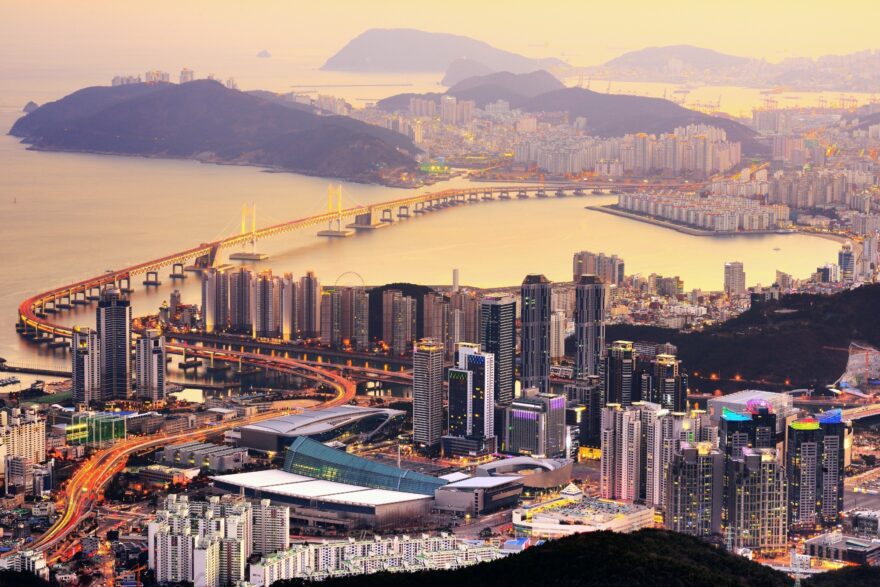 South Korea saw a 70% rise in its wine importation in 2021, driven by an ongoing trend of at-home drinking or homsul among the alcohol drinking population.
Latest Korea Customs Service data showed that in the year, the country bought around US$560 million worth of wines from overseas.
France remained its top wine exporter, increasing its annual export by 94% to a value of US$181 million.
American wines came up a notch higher taking the second spot on the list of South Korea's top wine imports. There were about US$90.7 million wines from the United States that entered the country, increasing 62% year on year.
Italy raised wine exportation by 86%, bringing its yearly total to US$90.5 million and placing third among main exporters.
Last year saw Chilean wines drop to the fourth spot among South Korea's top wine imports from being second previously. Still, importation grew by 28% to a value of US$75 million.
Spain and Australia maintained their position on the list, also seeing a year on year jump in exports by 62% and 63%, respectively.
Wines from New Zealand have overtaken those from Argentina as it saw importation more than double to US$15.6 million. The latter's imports still rose by 57% to US$11.4 million.
Completing the list, imported Portuguese and German wines climbed by 69% and 70%, respectively.
By category, the importation of wines in containers of 2 liters and below expanded by 70%; imported wines in containers of over 2 liters but less than 10 liters rose by 27% while other imported bottles increased by 69%.
In the final month of the year, South Korea's wine imports went up by a quarter to about US$54 million with most supplies coming from France, Italy, and the United States.
Wine consumption in the country may continue to rise over the coming years as South Korean adults spend more on alcoholic beverages to drink at home. According to a Fitch Solutions report, wine drinking per adult is seen to increase by 3% each year from 1.5 liters in 2021 to 1.7 liters in 2025.
South Korea's Top 10 Wine Exporters in 2021 vs 2020
| | | | | |
| --- | --- | --- | --- | --- |
| Rank | Country | Value in 2021 | Value in 2020 | % Change |
| 1 | France | US$181,146,000 | US$93,481,000 | +94% |
| 2 | United States | US$90,667,000 | US$56,025,000 | +62% |
| 3 | Italy | US$90,464,000 | US$48,731,000 | +86% |
| 4 | Chile | US$74,829,000 | US$58,550,000 | +28% |
| 5 | Spain | US$41,403,000 | US$25,595,000 | +62% |
| 6 | Australia | US$31,801,000 | US$19,498,000 | +63% |
| 7 | New Zealand | US$15,607,000 | US$6,738,000 | +132% |
| 8 | Argentina | US$11,440,000 | US$7,291,000 | +57% |
| 9 | Portugal | US$7,309,000 | US$4,326,000 | +69% |
| 10 | Germany | US$4,999,000 | US$2,939,000 | +70% |
| | Total | US$559,811,000 | US$330,017,000 | +70% |
Source: South Korea Customs
Wine Categories in 2021 vs 2020
| | | | |
| --- | --- | --- | --- |
| Bottled Wine Size | Value in 2021 | Value in 2020 | % Change |
| In containers holding 2 l or less | US$469,255,000 | US$275,303,000 | +70% |
| In containers holding more than 2 l but not more than 10 l | US$3,889,000 | US$3,059,000 | +27% |
| Other | US$8,841,000 | US$5,222,000 | +69% |
Source: South Korea Customs
South Korea's Top 10 Wine Exporters in December 2021 vs 2020
| | | | | |
| --- | --- | --- | --- | --- |
| Rank | Country | Value in 2021 | Value in 2020 | % Change |
| 1 | France | US$18,577,000 | US$12,412,000 | +50% |
| 2 | Italy | US$9,202,000 | US$6,157,000 | +49% |
| 3 | United States | US$9,059,000 | US$7,147,000 | +27% |
| 4 | Chile | US$6,205,000 | US$8,040,000 | -23% |
| 5 | Spain | US$3,441,000 | US$2,834,000 | +21% |
| 6 | Australia | US$2,011,000 | US$2,500,000 | -20% |
| 7 | New Zealand | US$1,289,000 | US$536,000 | +140% |
| 8 | Argentina | US$1,246,000 | US$1,092,000 | +14% |
| 9 | Portugal | US$864,000 | US$698,000 | +24% |
| 10 | Germany | US$500,000 | US$386,000 | +30% |
| | Total | US$53,631,000 | US$42,500,000 | +26% |
Source: South Korea Customs
Wine Categories in December 2021 vs 2020
| | | | |
| --- | --- | --- | --- |
| Bottled Wine Size | Value in 2021 | Value in 2020 | % Change |
| In containers holding 2 l or less | US$42,766,000 | US$36,102,000 | +18% |
| In containers holding more than 2 l but not more than 10 l | US$305,000 | US$284,000 | +7% |
| Other | US$1,168,000 | US$540,000 | +116% |
Source: South Korea Customs