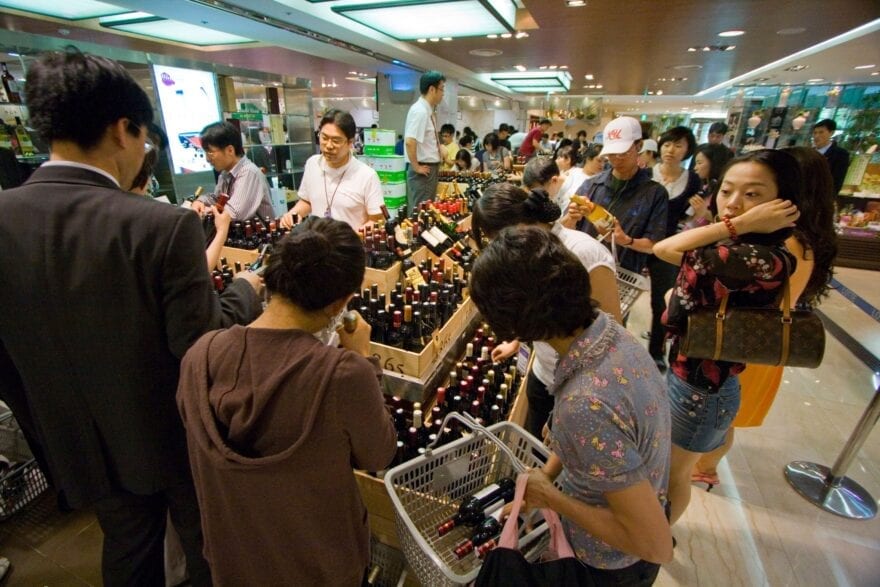 South Korean adults might raise their wine consumption over the next four years as they spend more on alcoholic beverages for consumption at home.
Based on the latest insights report of Fitch Solutions, wine consumption per adult will increase by 3% annually from 1.5 liters in 2021 to 1.7 liters in 2025.
The growth in wine drinking will outpace the projected increase in beer and spirits consumption of 1% and 1.2%, respectively.
However, beer and spirits will still account for most of the alcoholic drinks consumed in South Korea in 2025 at around 53.7% and 44.1% respectively.
According to Fitch Solutions' forecast, the overall alcohol spending in South Korea will grow by 8.3% this year to 6.9 trillion won or US$6.8 billion.
"Growth in spending (only includes off-trade spending) is driven by South Korean consumers consuming alcohol at home, rather than at social gatherings," it said.
It was previously reported that the at-home drinking trend called homsul led one in five South Koreans to order wine online in the past six months.
Meanwhile, Fitch Solutions further highlighted that between 2022 and 2025, alcohol spending might grow by 4.3% annually, "reverting to a lowered but stable growth as we expect bars and restaurants to operate without significant restrictions, resulting in off-trade sales growth decelerating."