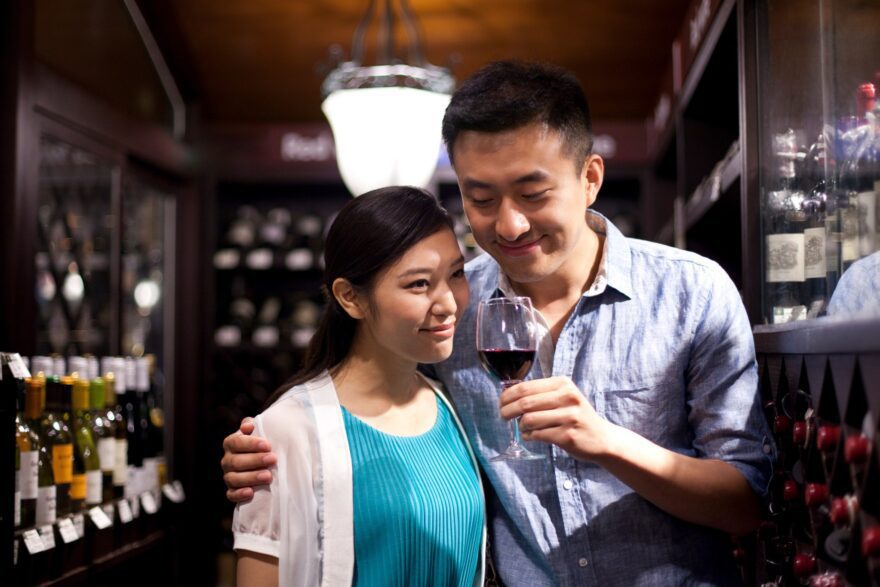 China's total wine importation in 2021 faltered in comparison to the previous year as the market's former biggest partner pulled out its supplies given hefty tariffs.
Last year, China bought a total of US$1.7 billion wines from overseas, which is 7% lesser than the prior year.
French wines made up the bulk of the country's importation, rising by 48% year on year to US$752 million.
Wines from Chile, Italy, and Spain followed, showing yearly increases of 51%, 44%, and 49%.
While virtually out of the market since the formal imposition of over 200% tariffs in March, Australian wines remained a significant portion of imported wines in China at a value of US$55 million. That, however, represented a year on year crash of 92%.
American importers replaced their Argentinian peers at the sixth spot of top wine importers to China, bringing in a total of US$40.7 million wines in 2021. The latter still grew its importation by 33% to US$37 million.
South African wines, which only came in on the top 10 list last year, more than doubled in China to a value of US$34 million.
Completing this list are wines from New Zealand and Germany, which both expanded by 50% and 31%, respectively.
By category, China saw a 12% drop in the value of 2 liter or less imported wines. It received 44% more wines of more than 2 liters but less than 10 liters last year while other wines of more than 2 liters increased by 17%.
In December alone, wine importation dwindled by 5% to a value of US$171 million.
China's Top 10 Wine Exporters in 2021 vs 2020
| | | | | |
| --- | --- | --- | --- | --- |
| Rank | Country | Value in 2021 | Value in 2020 | % Change |
| 1 | France | US$752,656,521 | US$508,163,039 | +48% |
| 2 | Chile | US$331,853,196 | US$220,173,789 | +51% |
| 3 | Italy | US$165,326,328 | US$115,039,040 | +44% |
| 4 | Spain | US$146,024,192 | US$97,787,901 | +49% |
| 5 | Australia | US$55,339,889 | US$712,701,863 | -92% |
| 6 | United States | US$40,724,088 | US$23,239,337 | +75% |
| 7 | Argentina | US$37,472,005 | US$28,120,145 | +33% |
| 8 | South Africa | US$34,388,715 | US$15,283,567 | +125% |
| 9 | New Zealand | US$27,317,728 | US$18,265,359 | +50% |
| 10 | Germany | US$27,148,967 | US$20,725,780 | +31% |
| | Total | US$1,690,174,374 | US$1,825,074,464 | -7% |
Source: China Customs
Wine Categories in 2021 vs 2020
| | | | |
| --- | --- | --- | --- |
| Bottled Wine Size | Value in 2021 | Value in 2020 | % Change |
| In containers holding 2 liters or less | US$1,457,061,645 | US$1,653,099,124 | -12% |
| In containers holding more than 2 liters but less than 10 liters | US$12,090,621 | US$8,418,477 | +44% |
| In containers holding more than 2 liters | US$107,390,162 | US$91,587,241 | +17% |
Source: China Customs
China's Top 10 Wine Exporters in December 2021 vs 2020
| | | | | |
| --- | --- | --- | --- | --- |
| Rank | Country | Value in 2021 | Value in 2020 | % Change |
| 1 | France | US$83,240,954 | US$73,798,604 | +13% |
| 2 | Chile | US$23,966,475 | US$24,232,640 | -1% |
| 3 | Spain | US$19,879,231 | US$13,153,850 | +51% |
| 4 | Italy | US$16,244,540 | US$15,448,074 | +5% |
| 5 | United States | US$5,355,206 | US$2,592,682 | +107% |
| 6 | South Africa | US$4,783,009 | US$1,551,509 | +208% |
| 7 | Argentina | US$3,270,826 | US$3,185,853 | +3% |
| 8 | New Zealand | US$3,269,094 | US$2,494,951 | +31% |
| 9 | Germany | US$2,521,941 | US$2,367,921 | +7% |
| 10 | Georgia | US$1,909,611 | US$1,522,449 | +25% |
| | Total | US$171,097,963 | US$179,077,532 | -5% |
Source: China Customs
Wine Categories in December 2021 vs 2020
| | | | |
| --- | --- | --- | --- |
| Bottled Wine Size | Value in 2021 | Value in 2020 | % Change |
| In containers holding 2 liters or less | US$149,526,805 | US$160,756,396 | -7% |
| In containers holding more than 2 liters but less than 10 liters | US$1,610,496 | US$931,658 | +73% |
| In containers holding more than 2 liters | US$4,846,422 | US$8,695,485 | -44% |
Source: China Customs