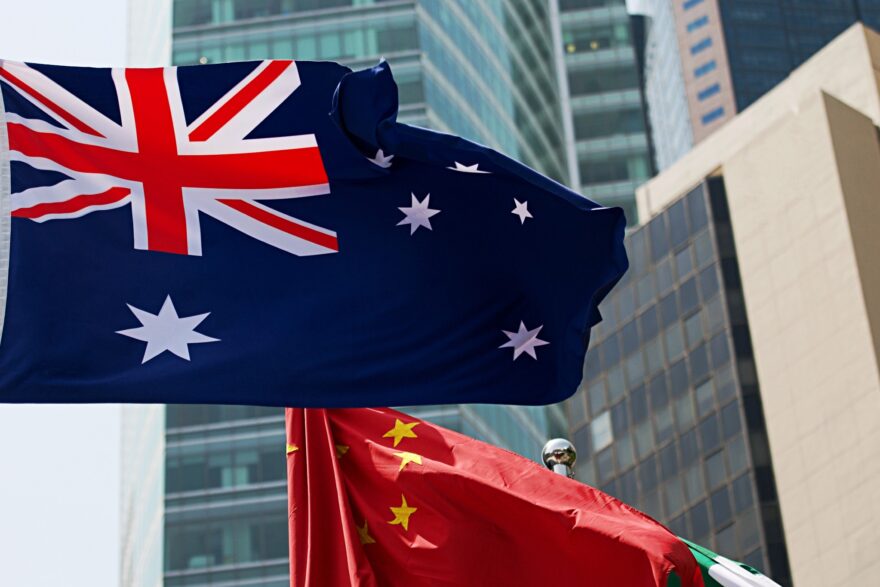 Australia exported lesser wines in the year ended September 2021 due to the effects of China's punitive tariffs and the low inventory resulting from small vintages over the past three years.
In a recent export report by Wine Australia, wine export value contracted by 24% year on year to A$2.27 billion (US$1.7 billion), pulling the average export value down 9% to A$3.56 per liter free on board.
The value decline, it said, was mainly caused by the "significant" decrease in wine exports to mainland China, Australia's previous top export destination, following the imposition of over 200% tariff on the commodity.
Exporters were not able to deliver more products out of the country due to low inventory from small vintages between 2018-2020. Around this month a year ago, exporters shipped a large volume of wines to mainland China ahead of the tariff effect; to the United Kingdom before the end of the Brexit transition; and to both the UK and the US given the uptick in demand there.
Figure 1: Share of vintage exported by quarter/year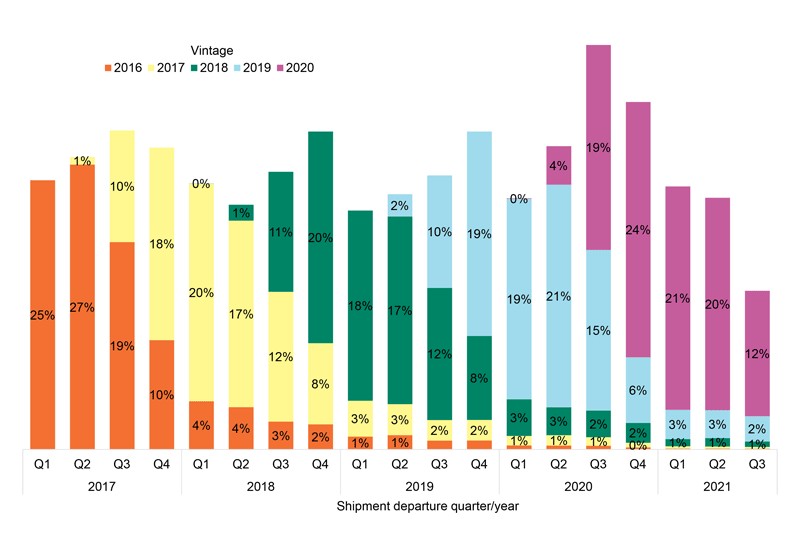 "This front-loading of exports led to the majority of 2020 vintage wines being shipped earlier than usual resulting in the lowest inventory levels in ten years coming into the 2021 calendar year."

Rachel Triggs, Wine Australia General Manager for Corporate Affairs and Regulation
While the country posted a record harvest of around 2.03 million tonnes of winegrape crush this year, its contribution to export volume will take some time to realize as most of the 2021 vintages are expected to be shipped "over the next two quarters."
The industry report also noted the impact of worldwide shipping delays caused by COVID-19 restrictions on the country's wine exportation.
In the 12 months ended September, Australia brought wines to 113 markets; exporters saw "strong" value growth in the UK and Denmark, as well as in Asian countries such as Hong Kong, Singapore, South Korea, Thailand, and Taiwan.
Figure 2: Value of exports to the UK by month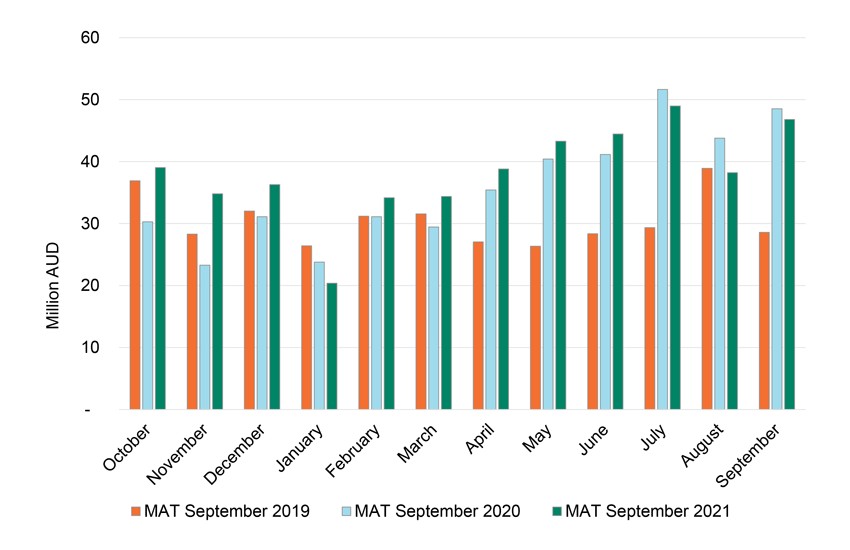 The report mentioned that the UK market has overtaken mainland China as a top destination of Australian wines (by value) given the "significant increase in exports."
"Australian wine exporters are continuing to diversify their business models and ship to a broad range of markets."

Rachel Triggs, Wine Australia General Manager for Corporate Affairs and Regulation