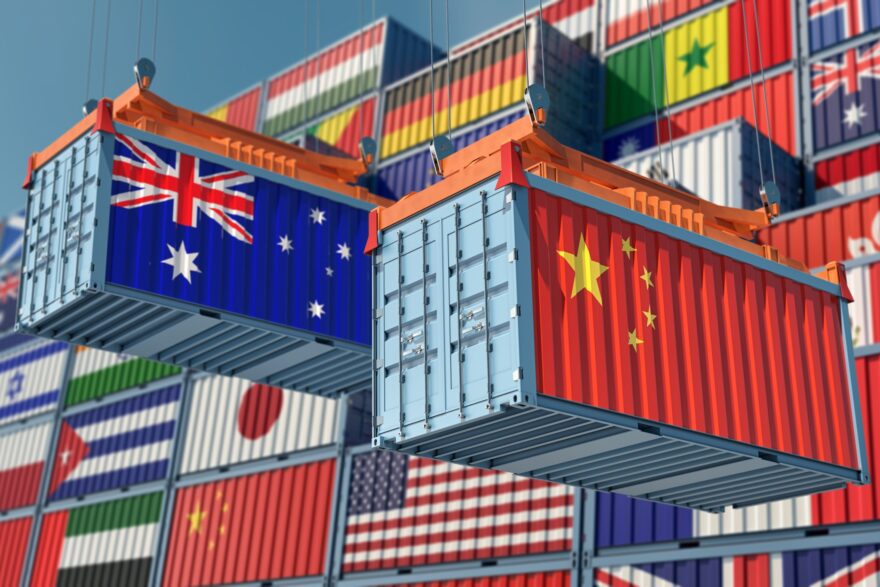 Australia's wine exporters risk incurring costs of at least A$2.4 billion (US$1.77 billion) by 2025 if they still cannot find alternative markets for their products following China's imposition of anti-dumping duties.
The estimated figure was based on research done by the Australian Bureau of Agricultural and Resource Economics (ABARES), which delved into the short to medium-term consequences of China's punitive tariffs on Australian wines.
According to its research, a 167% average tariff will cause China's imports of bottled wines from Australia to "cease entirely."
To recall, China formalized in March its enforcement of punishing tariffs of up to 218% on Australian wine exports after concluding its probe on anti-dumping and countervailing duties.
China used to be Australia's largest market for wine exports, accounting for 40% of the value share and 24% of the volume share.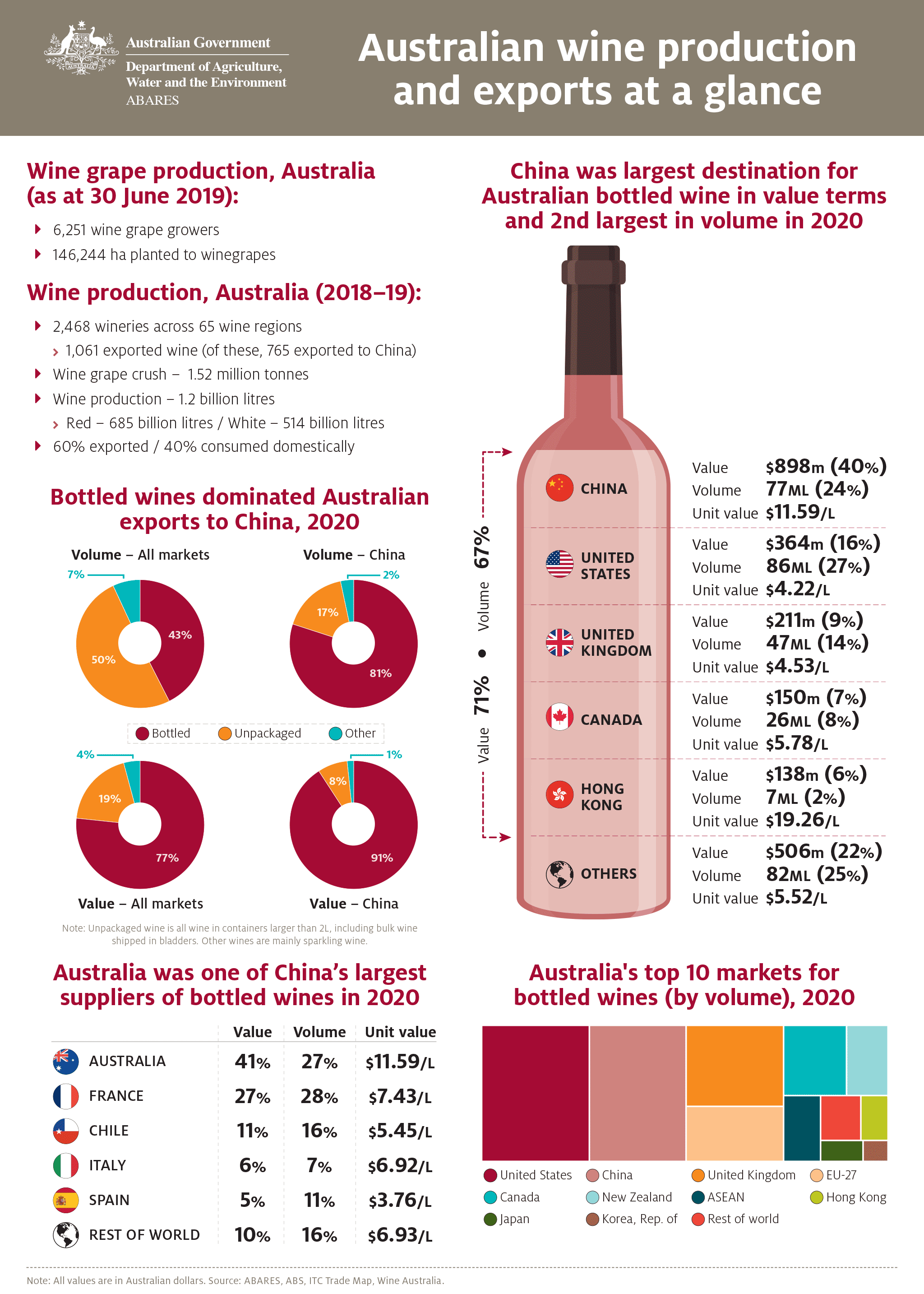 Dr Jared Greenville, executive director of ABARES, noted that only six in 10 wine exports meant for China worth A$720 million will be redirected to other markets over the next four years.
"Without growing existing markets or finding new ones, the export value of Australian wine in 2025 is expected to be $480 million lower," Greenville said. This may translate to wine grape growers shouldering production losses of around A$67 million annually, he added.
Despite the gloomy projection, Greenville stressed that the probable outcome can still be avoided if they can find other markets for Australian wines or find ways to generate more value from wines sold in existing markets.
Wine exporters have managed to redirect around 30% of wines destined for China to other markets. "The Australian wine industry is resilient, and industry bodies and businesses have already had success in diverting to other markets," the ABARES official said.
In June, the Australian Trade ministry said in a statement that winemakers have reached out to new markets to diversify their customer base.
It noted that their shift led to an uptick in the country's wine sales to non-traditional markets. For example, sales to The Netherlands went up 63% to A$20 million, while sales to South Korea climbed by two folds to A$13.6 million.
The federal government has supported the global expansion of winemakers through its A$72 million Agri-Business Expansion Initiative. The scheme helps producers acquire market intelligence and tap grants for public-private collaboration on their market expansion.