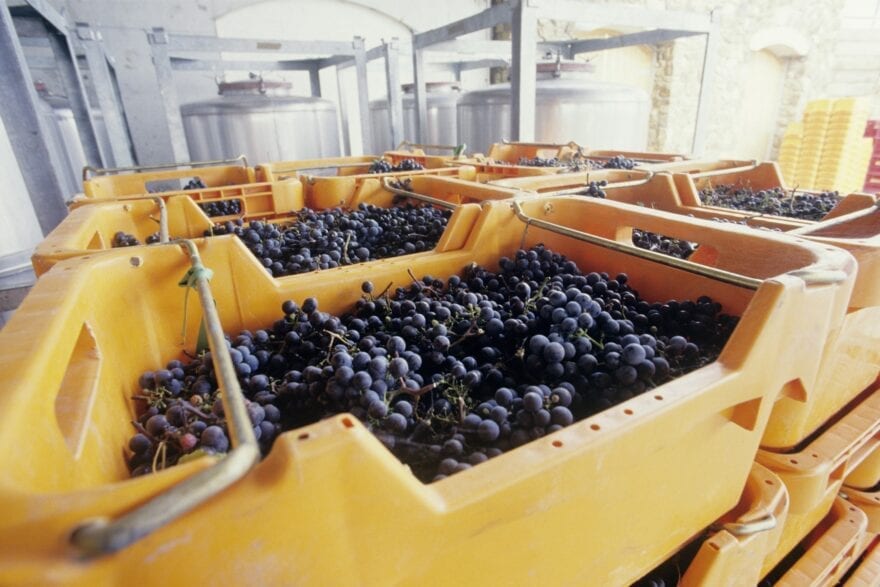 Nearly ideal growing and ripening conditions have enabled the Australian wine industry to harvest around 2.03 million tonnes of winegrape crush this year – its largest record to date. 
The latest report from Wine Australia noted that the high 2021 crush figure was 31% above the previous year's record of 1.54 million tonnes and 17% higher than the 10-year average of 1.74 million tonnes.
"Fewer heatwaves and good rain at the right time allowed grapes to ripen optimally, reducing bottlenecks at wineries and ensuring maximum quality potential could be realized," Wine Australia said. The 2020-21 season was the coolest in a decade due to the La Niña climate phenomenon. 
"Good fruit set, strong grape prices and the need to recover incomes after the low 2020 vintage drove cropping levels up in many vineyards, facilitated by good water allocations through the inland regions, while a lack of disease pressure meant low levels of rejected fruit," the state-led wine regulatory body said.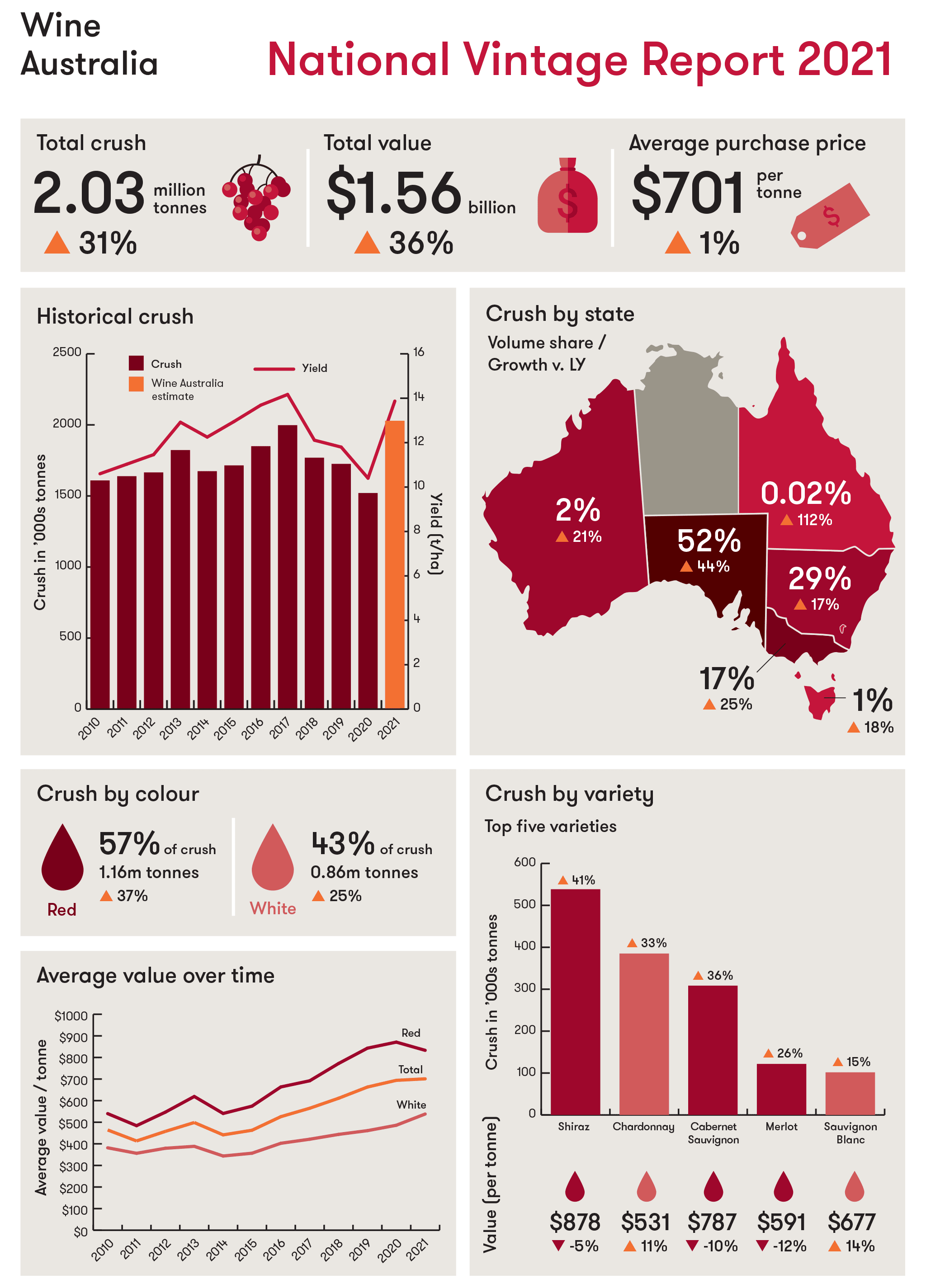 According to the National Vintage Report 2021, most of the harvest (52%) came from South Australia with around 1.06 million tonnes, increasing by 44% year on year.
The next biggest share (29%) came from New South Wales which contribution climbed by 17% to 580,000 tonnes. Western Australia and Tasmania also saw an uptick in their crush harvest by 21% and 18% respectively.
By type, the crush of red grapes went up 37% to 1.16 million tonnes, the highest record in 15 years and the second time that it went above one million tonnes. It accounted for 57% of the total.
Among red varieties, Mataro/Mourvèdre and Malbec grew nearly twice while Shiraz and Cabernet Sauvignon, the top two varieties, also showed strength, rising by 41% and 36% respectively.
While a quarter was added from last year's white crush count to 860,000 tonnes, this year's figure was the lowest since 2004 and represents the third year of decline as reds have gained popularity over the past years. White crush made up 43% of the total.
All white varieties grew in the year, except for Gewürztraminer which declined by 4%. Chardonnay and Sauvignon Blanc remained the top two varieties. 
With more harvest and higher grape prices, the value of the 2021 crush rose by 36% to AU$1.56 billion. On average, it was worth AU$701 per tonne, the highest since 2008.