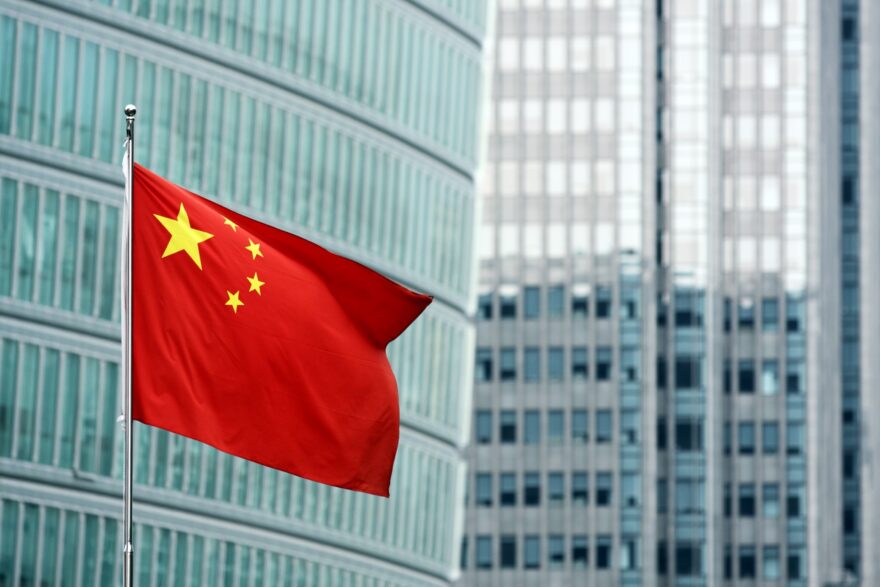 China bought US$160 million worth of imported wines in the month of July, coming mostly from its top 10 sources.

Data from China's Customs showed that the July import is 4% lesser compared to the value of wine imports bought in the same month in 2020.
This can be attributed to the drastic decline in importations of Australian wines which used to be the country's most preferred wine import. In the month, it fell to just US$1.7 million from US$86.2 million previously.
In July, most of the imports came from France, which jumped twice to US$74.2 million.
China also saw its importation of wines from its second and third biggest partners, Chile and Italy, doubled to US$32 million and US$18.2 million, respectively, over last year's level.
More South African wines entered China in July, climbing to US$3.5 million from just around US$600,000 last year. There was also a notable rise in American wine imports, up by 225% to US$4.2 million.
By category, China imported 88% more sparkling wines in the month to a value of US$11 million. Its importation of bottled wines of over 2 liters rose by 77% to US$14.5 million, while imported bottled wines of less than 2 liters fell by 11% to US$134 million.
In the seven months ended July, China imported US$979 million worth of wines, 2% lower in value recorded in the same period last year.
China's Top Wine Import Sources in July 2021 vs 2020
Rank
Country
Value in 2021
Value in 2020
% Change
1
France
US$74,208,212
US$35,300,482
+110%
2
Chile
US$31,954,401
US$15,239,053
+110%
3
Italy
US$18,207,901
US$8,628,376
+111%
4
Spain
US$11,248,425
US$6,681,510
+68%
5
US
US$4,227,891
US$1,299,527
+225%
6
South Africa
US$3,509,907
US$614,864
+471%
7
Argentina
US$3,879,313
US$2,557,460
+52%
8
Germany
US$3,213,777
US$1,659,359
+94%
9
Portugal
US$1,891,777
US$1,156,569
+64%
10
Australia
S$1,687,634
US$86,244,650
-98%
Total
US$159,995,009
US$165,853,480
-4%
Source: China Customs
Bottled Wine Categories in July 2021 vs 2020
| | | | |
| --- | --- | --- | --- |
| Wine Category | Value in 2021 | Value in 2020 | % Change |
| Sparkling | US$11,077,699 | US$5,882,259 | +88% |
| Less than 2L | US$134,448,125 | US$151,815,856 | -11% |
| More than 2L | US$14,468,789 | US$8,154,248 | +77% |
Source: China Customs
China's Top Wine Import Sources YTD 2021 vs 2020
| | | | | |
| --- | --- | --- | --- | --- |
| Rank | Country | Value in 2021 | Value in 2020 | % Change |
| 1 | France | US$417,528,956 | US$253,962,650 | +64% |
| 2 | Chile | US$190,990,323 | US$124,267,940 | +54% |
| 3 | Italy | US$102,181,605 | US$64,676,510 | +58% |
| 4 | Spain | US$83,213,313 | US$56,636,277 | +47% |
| 5 | Australia | US$51,261,873 | US$403,799,774 | -87% |
| 6 | US | US$24,173,172 | US$12,190,474 | +98% |
| 7 | Argentina | US$20,549,382 | US$16,290,569 | +26% |
| 8 | South Africa | US$18,254,021 | US$8,164,006 | +124% |
| 9 | Germany | US$15,465,226 | US$9,680,603 | +60% |
| 10 | New Zealand | US$12,018,008 | US$10,030,652 | +20% |
| | Total | US$978,539,983 | US$997,472,660 | -2% |
Source: China Customs
Bottled Wine Categories YTD 2021 vs 2020
| | | | |
| --- | --- | --- | --- |
| Wine Category | Value in 2021 | Value in 2020 | % Change |
| Sparkling | US$61,903,647 | US$34,131,069 | +81% |
| Less than 2L | US$843,609,288 | US$904,605,839 | -7% |
| More than 2L | US$73,022,376 | US$58,724,358 | +24% |
Source: China Customs