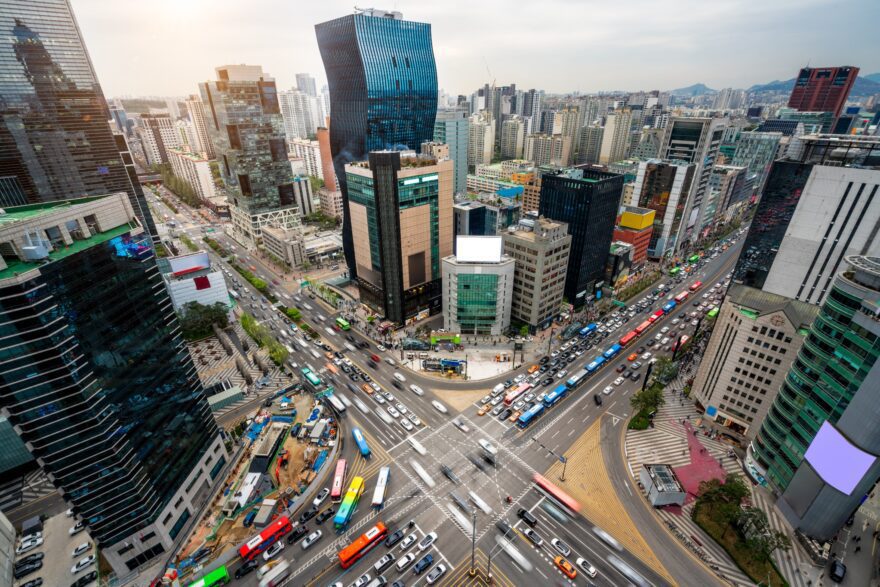 South Korea raised its importation of wines by 74% in the month of July over the level seen in the same month last year.
Based on the latest data from Korea Customs Service, the country bought US$45 million worth of imported wines last month, when it imposed a stringent ban on social gatherings before the evening.
Total importation was heavily lifted by wine imports from France – its top import source, which has more than doubled to US$18 million over the previous year.
South Korea also bought more wines from the US and Italy, raising imports by 70% and 63%, respectively. It also imported 7% more Chilean wines on top of last year and 50% more Spanish wines.
It's worth noting that the country's importation of wines from Argentina grew thrice from below US$500,000 to nearly US$1.5 million.
Only imported wines from Portugal were lower by 4% compared to the same month a year ago.
By category, South Korea bought US$37.5 million worth of bottled wines of 2 liters or less, a 72% rise over last year's level.
Imported bottled wines of over 2 liters were up 23% to around US$500,000 and other bottled wines increased by 83% to over a quarter of a million dollars.
Over the past seven months, South Korea imported a total of US$325 million wines, twice the amount bought in the same months in 2020.
South Korea's Top Wine Sources in July 2021 vs 2020
| | | | | |
| --- | --- | --- | --- | --- |
| Rank | Country | Value in 2021 | Value in 2020 | % Change |
| 1 | France | US$17,901,000 | US$7,723,000 | +132% |
| 2 | US | US$6,762,000 | US$3,970,000 | +70% |
| 3 | Italy | US$6,200,000 | US$3,804,000 | +63% |
| 4 | Chile | US$4,577,000 | US$4,277,000 | +7% |
| 5 | Spain | US$2,956,000 | US$1,966,000 | +50% |
| 6 | Australia | US$2,380,000 | US$1,445,000 | +65% |
| 7 | New Zealand | US$1,441,000 | US$913,000 | +58% |
| 8 | Argentina | US$1,007,000 | US$322,000 | +213% |
| 9 | Portugal | US$625,000 | US$649,000 | -4% |
| 10 | Germany | US$352,000 | US$275,000 | +28% |
| | Total | US$45,016,000 | US$25,891,000 | +74% |
Source: South Korea Customs
Bottled Wine Categories July 2021 vs 2020
| | | | |
| --- | --- | --- | --- |
| Wine Category | Value in 2021 | Value in 2020 | % Change |
| 2 liters or less | US$37,459,000 | US$21,747,000 | +72% |
| Over 2 liters | US$534,000 | US$435,000 | +23% |
| Others | US$263,000 | US$144,000 | +83% |
Source: South Korea Customs
South Korea's Top Wine Sources YTD 2021 vs 2020
| | | | | |
| --- | --- | --- | --- | --- |
| Rank | Country | Value in 2021 | Value in 2020 | % Change |
| 1 | France | US$101,414,000 | US$43,755,000 | +132% |
| 2 | US | US$54,433,000 | US$28,196,000 | +93% |
| 3 | Italy | US$50,638,000 | US$23,135,000 | +119% |
| 4 | Chile | US$46,024,000 | US$29,599,000 | +55% |
| 5 | Spain | US$24,794,000 | US$13,116,000 | +89% |
| 6 | Australia | US$19,727,000 | US$9,654,000 | +104% |
| 7 | New Zealand | US$9,013,000 | US$3,096,000 | +191% |
| 8 | Argentina | US$6,209,000 | US$3,298,000 | +88% |
| 9 | Portugal | US$3,988,000 | US$1,765,000 | +126% |
| 10 | Germany | US$2,943,000 | US$1,412,000 | +108% |
| | Total | US$325,003,000 | US$160,568,000 | +102% |
Source: South Korea Customs
Bottled Wine Categories YTD 2021 vs 2020
| | | | |
| --- | --- | --- | --- |
| Wine Category | Value in 2021 | Value in 2020 | % Change |
| 2 liters or less | US$274,331,000 | US$134,545,000 | +104% |
| Over 2 liters | US$2,593,000 | US$1,622,000 | +60% |
| Others | US$4,916,000 | US$2,599,000 | +89% |
Source: South Korea Customs