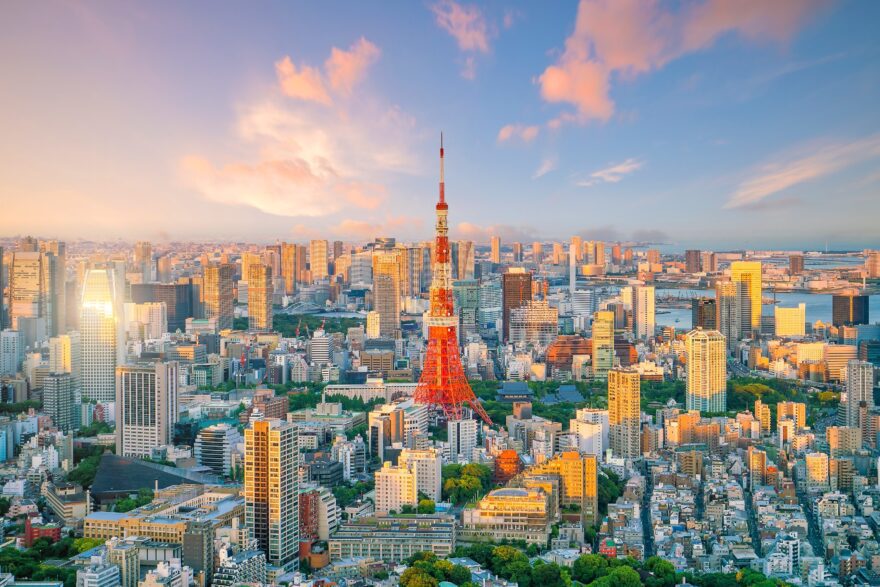 More wines came to Japan in October compared to the same month a year ago.
Data culled from the Customs and Tariff Bureau of Japan's Finance Ministry showed that the country received 17.7 billion yen (US$156 million) worth of wines, a 5% increase over last year.
France remained its top exporter who brought 2% more wine in the month to a value of 10.9 billion yen.
Italian wines grew by 32% to 2 billion yen while Chilean wines dwindled by 5% to 1.2 billion yen.
Imported wines from Spain expanded by 15%; American wines dropped by 3%; and wines from Australian exporters rose by 12%.
The country bought 23% lesser wines from Germany to around 236 million yen. Meanwhile, it more than doubled its importation of South African wines to 173 million yen.
Wine imports from New Zealand jumped by 34% while Argentinian wines faltered by 13%.
In terms of bottled wines, there were 16% more sparkling wines in the month compared to last year. Fortified wines soared by 72% to 52 million yen while wines in containers over 2 liters but less than 10 liters fell by 19%.
Year to date, Japan imported around 152 billion yen (US$1.3 billion) worth of wine from overseas sources, a 10% growth over the same period last year.
Japan's Top 10 Wine Exporters in October 2021 vs 2020
| | | | | |
| --- | --- | --- | --- | --- |
| Rank | Country | Value in 2021 | Value in 2020 | % Change |
| 1 | France | 10,935,786,000 yen | 10,704,846,000 yen | +2% |
| 2 | Italy | 2,078,991,000 yen | 15,699,23,000 yen | +32% |
| 3 | Chile | 1,238,007,000 yen | 1,308,990,000 yen | -5% |
| 4 | Spain | 1,155,595,000 yen | 1,008,475,000 yen | +15% |
| 5 | United States | 1,097,942,000 yen | 1,128,147,000 yen | -3% |
| 6 | Australia | 487,456,000 yen | 434,602,000 yen | +12% |
| 7 | Germany | 235,690,000 yen | 304,176,000 yen | -23% |
| 8 | South Africa | 173,037,000 yen | 82,033,000 yen | +111% |
| 9 | New Zealand | 159,574,000 yen | 118,733,000 yen | +34% |
| 10 | Argentina | 76,463,000 yen | 87,833,000 yen | -13% |
| | Total | 17,774,645,000 yen | 16,919,972,000 yen | +5% |
Source: Japan Customs
Bottled Wine Categories in October 2021 vs 2020
| | | | |
| --- | --- | --- | --- |
| Wine Category | Value in 2021 | Value in 2020 | % Change |
| Sparkling | 7,858,608,000 yen | 6,764,903,000 yen | +16% |
| Fortified | 51,884,000 yen | 30,148,000 yen | +72% |
| Over 2L but less than 10L | 221,181,000 yen | 271,653,000 yen | -19% |
Source: Japan Customs
Japan's Top 10 Wine Exporters YTD 2021 vs 2020
| | | | | |
| --- | --- | --- | --- | --- |
| Rank | Country | Value in 2021 | Value in 2020 | % Change |
| 1 | France | 89,019,751,000 yen | 74,243,290,000 yen | +20% |
| 2 | Italy | 18,493,858,000 yen | 16,360,993,000 yen | +13% |
| 3 | Chile | 12,428,107,000 yen | 16,960,557,000 yen | -27% |
| 4 | Spain | 10,894,338,000 yen | 9,537,181,000 yen | +14% |
| 5 | United States | 10,410,571,000 yen | 10,934,943,000 yen | -5% |
| 6 | Australia | 3,772,859,000 yen | 3,538,820,000 yen | +7% |
| 7 | Germany | 1,763,979,000 yen | 1,434,374,000 yen | +23% |
| 8 | New Zealand | 994,909,000 yen | 1,009,850,000 yen | -1% |
| 9 | South Africa | 920,283,000 yen | 850,011,000 yen | +8% |
| 10 | Argentina | 787,873,000 yen | 985,367,000 yen | -20% |
| | Total | 151,679,980,000 yen | 137,822,230,000 yen | +10% |
Source: Japan Customs
Bottled Wine Categories YTD 2021 vs 2020
| | | | |
| --- | --- | --- | --- |
| Wine Category | Value in 2021 | Value in 2020 | % Change |
| Sparkling | 58,729,110,000 yen | 47,342,768,000 yen | +24% |
| Fortified | 397,526,000 yen | 455,218,000 yen | -13% |
| Over 2L but less than 10L | 2,160,464,000 yen | 2,076,814,000 yen | +4% |
Source: Japan Customs