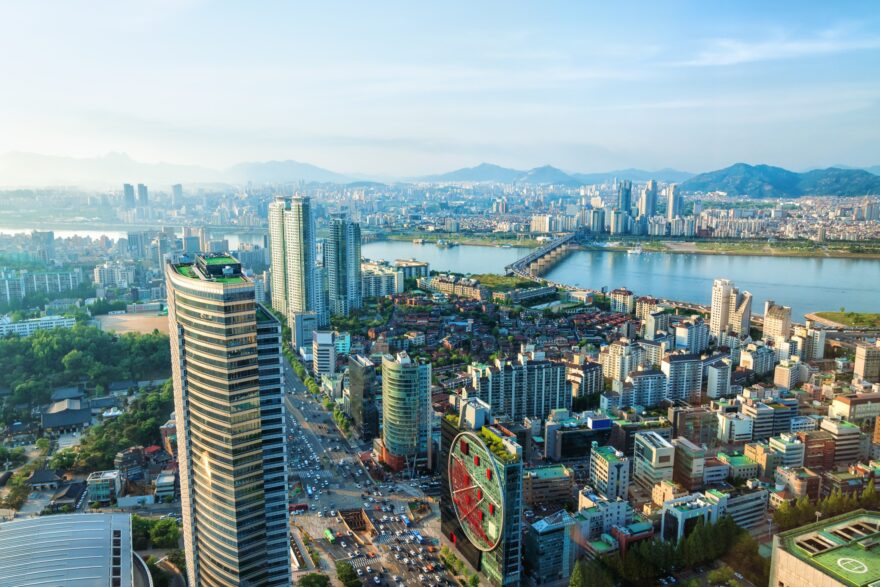 South Korea raised its importation of wines from international sources in October.
According to the Korea Customs Service, there were US$48 million worth of imported wines that came through the South Korean ports in the month, 41% higher compared to the same month last year.
France was the country's biggest exporter with US$16.3 million wines delivered, an 80% jump over last year.
Wine imports from Chile and Italy also saw growth, rising by 26% and 50%, respectively.
There were also increases in the importation of wines from the United States, Australia, and Spain, up 10%, 34% and 18%.
South Korea bought three times more New Zealand wines worth US$1.75 million compared to the past year.
Wine imports from Argentina and Portugal both declined by 11% and 21%, while there was no change in the importation of German wines at around US$400,000.
In the bottle categories, the country imported more wines in 2 liter or less containers, up 44% to US$40.3 million. Wine imports in containers more 2 liters but less than 10 liters fell by 13% while other bottled wines from overseas surged by 50% in value.
Year to date, South Korea bought US$458 million worth of imported wines, expanding by 79% from the level seen in the same period previously.
South Korea's Top 10 Wine Exporters in October 2021 vs 2020
| | | | | |
| --- | --- | --- | --- | --- |
| Rank | Country | Value in 2021 | Value in 2020 | % Change |
| 1 | France | US$16,269,000 | US$9,051,000 | +80% |
| 2 | Chile | US$7,879,000 | US$6,237,000 | +26% |
| 3 | Italy | US$7,107,000 | US$4,742,000 | +50% |
| 4 | United States | US$6,832,000 | US$6,194,000 | +10% |
| 5 | Australia | US$3,005,000 | US$2,244,000 | +34% |
| 6 | Spain | US$2,755,000 | US$2,325,000 | +18% |
| 7 | New Zealand | US$1,754,000 | US$545,000 | +222% |
| 8 | Argentina | US$929,000 | US$1,038,000 | -11% |
| 9 | Portugal | US$568,000 | US$721,000 | -21% |
| 10 | Germany | US$401,000 | US$401,000 | = |
| | Total | US$48,211,000 | US$34,211,000 | +41% |
Source: South Korea Customs
Bottled Wine Categories in October 2021 vs 2020
| | | | |
| --- | --- | --- | --- |
| Wine Category | Value in 2021 | Value in 2020 | % Change |
| In containers holding 2L or less | US$40,267,000 | US$27,911,000 | +44% |
| In containers holding more than 2L but not more than 10L | US$232,000 | US$268,000 | -13% |
| Other | US$811,000 | US$542,000 | +50% |
Source: South Korea Customs
South Korea's Top 10 Wine Exporters YTD 2021 vs 2020
| | | | | |
| --- | --- | --- | --- | --- |
| Rank | Country | Value in 2021 | Value in 2020 | % Change |
| 1 | France | US$144,834,000 | US$71,785,000 | +102% |
| 2 | United States | US$74,027,000 | US$43,847,000 | +69% |
| 3 | Italy | US$73,666,000 | US$36,559,000 | +102% |
| 4 | Chile | US$63,093,000 | US$45,901,000 | +37% |
| 5 | Spain | US$34,556,000 | US$20,420,000 | +69% |
| 6 | Australia | US$27,749,000 | US$15,158,000 | +83% |
| 7 | New Zealand | US$12,908,000 | US$4,986,000 | +159% |
| 8 | Argentina | US$9,017,000 | US$5,519,000 | +63% |
| 9 | Portugal | US$5,947,000 | US$3,045,000 | +95% |
| 10 | Germany | US$3,943,000 | US$2,182,000 | = |
| | Total | US$457,576,000 | US$254,732,000 | +79% |
Source: South Korea Customs
Bottled Wine Categories YTD 2021 vs 2020
| | | | |
| --- | --- | --- | --- |
| Wine Category | Value in 2021 | Value in 2020 | % Change |
| In containers holding 2L or less | US$386,103,000 | US$212,841,000 | +81% |
| In containers holding more than 2L but not more than 10L | US$3,215,000 | US$2,536,000 | +27% |
| Other | US$6,416,000 | US$3,832,000 | +67% |
Source: South Korea Customs