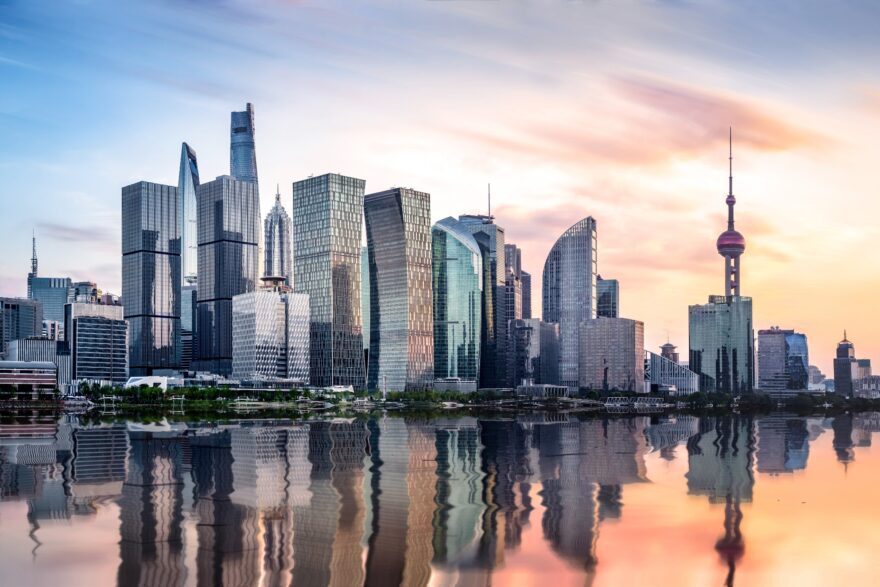 China's wine importation in October fell by 38% over the import record in the same month last year.
Data from China's Customs showed that in the month there were US$122.9 million wines from overseas that entered the country's ports.
France was its biggest importer with US$62.6 million wines, a 55% increase from last year.
Importation of Chilean wines also jumped by 59% to US$25.7 million.
Wine imports from Italy and Spain also expanded by 15% and 64% respectively.
China saw almost a triple rise in the value of imported wines from New Zealand worth US$3 million. It also saw a 4% uptick in the importation of Argentinian wines.
The country also saw an 11% decrease in wine imports from Germany, down US$2 million, and a 25% decline in the importation of American wines to US$1.9 million.
Moreover, imported wines from South Africa and Georgia grew by 7% and 72%, respectively.
In terms of bottle categories, there was no change in the importation of sparkling wines but imported bottles of 2 liters or less and bottles over 2 liters dwindled by 41% and 11% in value.
In the 10 months ended October, China bought US$1.39 million worth of imported wines, down 7% compared to the same period in 2020.
China's Top 10 Wine Exporters in October 2021 vs 2020
| | | | | |
| --- | --- | --- | --- | --- |
| Rank | Country | Value in 2021 | Value in 2020 | % Change |
| 1 | France | US$62,649,906 | US$40,470,783 | +55% |
| 2 | Chile | US$25,771,370 | US$16,170,368 | +59% |
| 3 | Italy | US$9,749,797 | US$8,475,285 | +15% |
| 4 | Spain | US$8,705,720 | US$5,323,057 | +64% |
| 5 | New Zealand | US$3,115,355 | US$1,053,386 | +196% |
| 6 | Argentina | US$2,747,898 | US$2,634,448 | +4% |
| 7 | Germany | US$2,028,664 | US$2,284,370 | -11% |
| 8 | United States | US$1,919,020 | US$2,549,954 | -25% |
| 9 | South Africa | US$1,490,816 | US$1,388,628 | +7% |
| 10 | Georgia | US$1,349,032 | US$782,304 | +72% |
| | Total | US$122,866,206 | US$197,090,525 | -38% |
Source: China Customs
Bottled Wine Categories in October 2021 vs 2020
| | | | |
| --- | --- | --- | --- |
| Wine Category | Value in 2021 | Value in 2020 | % Change |
| Sparkling | US$7,000,080 | US$7,011,550 | = |
| 2L or less | US$107,363,694 | US$180,482,987 | -41% |
| Over 2L | US$8,502,432 | US$9,595,144 | -11% |
Source: China Customs
China's Top 10 Wine Exporters YTD 2021 vs 2020
| | | | | |
| --- | --- | --- | --- | --- |
| Rank | Country | Value in 2021 | Value in 2020 | % Change |
| 1 | France | US$611,044,068 | US$392,434,952 | +56% |
| 2 | Chile | US$276,657,465 | US$179,176,530 | +54% |
| 3 | Italy | US$137,873,608 | US$90,081,622 | +53% |
| 4 | Spain | US$117,705,607 | US$76,763,165 | +53% |
| 5 | Australia | US$54,035,159 | US$626,526,261 | -91% |
| 6 | United States | US$31,809,705 | US$18,378,992 | +73% |
| 7 | Argentina | US$30,208,590 | US$22,802,923 | +32% |
| 8 | South Africa | US$26,020,035 | US$12,205,650 | +113% |
| 9 | Germany | US$22,067,785 | US$16,416,949 | +34% |
| 10 | New Zealand | US$20,861,705 | US$13,456,689 | +55% |
| | Total | US$1,388,494,408 | US$1,498,551,221 | -7% |
Source: China Customs
Bottled Wine Categories YTD 2021 vs 2020
| | | | |
| --- | --- | --- | --- |
| Wine Category | Value in 2021 | Value in 2020 | % Change |
| Sparkling | US$88,211,490 | US$55,945,086 | +58% |
| 2L or less | US$1,197,286,646 | US$1,362,827,865 | -12% |
| Over 2L | US$102,991,600 | US$79,764,842 | +29% |
Source: China Customs