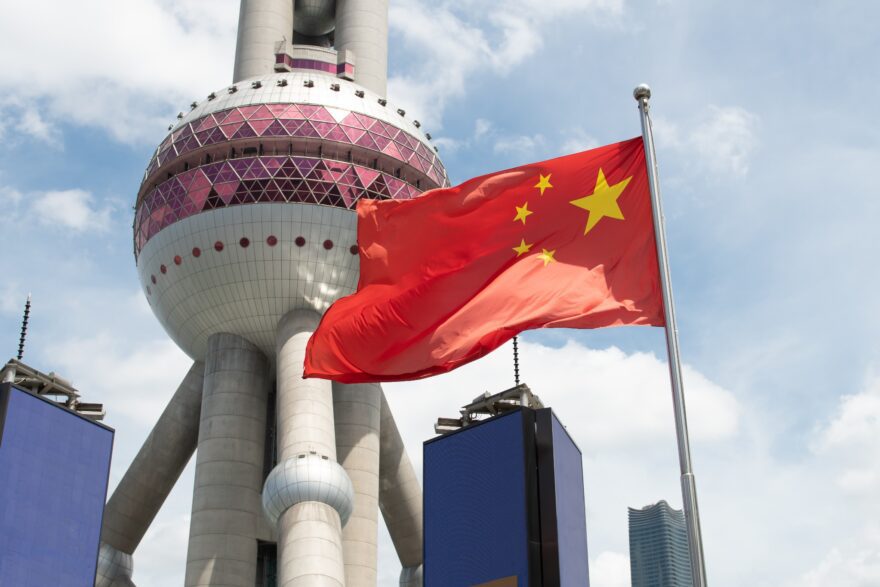 China saw fewer overseas wines that entered through its ports in September compared to a year ago.
In the month, the country imported US$138 million worth of wines, a 13% decline from the same month last year, data from China's Customs showed.
The decrease might be attributed to the waning supply of imported wines from Australia, which was last year's biggest exporter to China. In September, Australian wines were out of the country's top 10 exporters list.
However, France, Chile, and Italy increased their shipments to China, remaining as its top three wine exporters in the month. Spain also sent more wines to the country, rising 21% year on year.
Imported wines from South Africa doubled in value in September to US$3.3 million.
Argentinian and American wines also went up 23% and 83% in import value respectively over last year.
There was an 11% contraction in the import value of wines from Germany, down to US$2.25 million, while wines from New Zealand and Georgia jumped by 71% and 43%, respectively.
By bottles, imported sparkling wines and wines in containers of 2 liters and less diminished in value by 8% and 18%. Still, there was a 77% jump in the value of imported wines in containers of over 2 liters.
Between January and September 2021, China bought US$1.27 billion worth of wines from import sources, 3% lower compared to the value of imported wines recorded in the same period in 2020.
China's Top 10 Wine Exporters in September 2021 vs 2020
| | | | | |
| --- | --- | --- | --- | --- |
| Rank | Country | Value in 2021 | Value in 2020 | % Change |
| 1 | France | US$62,676,028 | US$47,570,450 | +32% |
| 2 | Chile | US$30,925,304 | US$23,761,54 | +30% |
| 3 | Italy | US$11,455,616 | US$8,817,059 | +30% |
| 4 | Spain | US$10,363,401 | US$8,546,008 | +21% |
| 5 | South Africa | US$3,778,27 | US$1,745,745 | +116% |
| 6 | Argentina | US$3,294,738 | US$2,688,576 | +23% |
| 7 | United States | US$2,812,477 | US$1,537,843 | +83% |
| 8 | Germany | US$2,249,076 | US$2,524,168 | -11% |
| 9 | New Zealand | US$2,228,571 | US$1,300,175 | +71% |
| 10 | Georgia | US$2,096,681 | US$1,465,537 | +43% |
| | Total | US$138,203,876 | US$159,393,381 | -13% |
Source: China Customs
Bottled Wine Categories September 2021 vs 2020
| | | | |
| --- | --- | --- | --- |
| Wine Category | Value in 2021 | Value in 2020 | % Change |
| Sparkling | US$8,088,622 | US$8,814,527 | -8% |
| 2L or less | US$118,790,051 | US$144,185,306 | -18% |
| Over 2L | US$11,325,203 | US$6,392,565 | +77% |
Source: China Customs
China's Top 10 Wine Exporters YTD 2021 vs 2020
| | | | | |
| --- | --- | --- | --- | --- |
| Rank | Country | Value in 2021 | Value in 2020 | % Change |
| 1 | France | US$548,379,315 | US$351,964,169 | +56% |
| 2 | Chile | US$250,885,252 | US$163,006,162 | +54% |
| 3 | Italy | US$128,123,702 | US$81,606,337 | +57% |
| 4 | Spain | US$109,023,675 | US$71,440,108 | +53% |
| 5 | Australia | US$53,502,637 | US$513,805,460 | -90% |
| 6 | United States | US$29,892,468 | US$15,829,038 | +89% |
| 7 | Argentina | US$27,460,692 | US$20,168,475 | +36% |
| 8 | South Africa | US$24,529,219 | US$10,817,022 | +127% |
| 9 | New Zealand | US$17,746,350 | US$12,403,303 | +43% |
| 10 | Germany | US$20,039,121 | US$14,132,579 | +42% |
| | Total | US$1,265,728,907 | US$1,301,460,696 | -3% |
Source: China Customs
Bottled Wine Categories YTD 2021 vs 2020
| | | | |
| --- | --- | --- | --- |
| Wine Category | Value in 2021 | Value in 2020 | % Change |
| Sparkling | US$81,211,413 | US$48,933,536 | +66% |
| 2L or less | US$1,090,024,926 | US$1,182,344,878 | -9% |
| Over 2L | US$94,487,896 | US$70,169,698 | +35% |
Source: China Customs