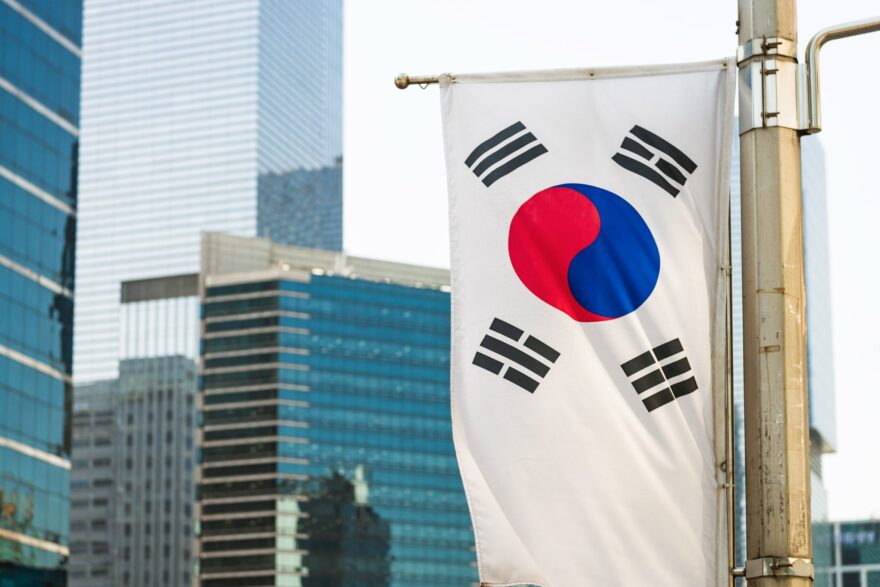 South Korea bought more wines from overseas in September, 22% higher than the level seen in the same month last year.
The country imported US$38.9 million worth of wines in the month, data from Korea Customs Service showed.
This uptick in importation was driven by the entry of wines from France, its top import source. Imported French wines grew 18% year on year in value to US$11.9 million.
Italian and American wines also expanded in value by 37% and 29%; wines from Chile and Spain also increased.
Australian exporters delivered US$3 million wines to South Korea, a 69% jump over the past year's record. New Zealand shipped 40% more wines compared previously.
The country also received US$1 million worth of wines from Argentina; it almost tripled its importation of wines from Portugal to a value of US$634,000.
German wines also went up by a quarter compared to September last year.
By bottles, the country saw an 18% growth in imported wines in containers of 2 liters or less while there was almost a 30% contraction in imported wines in containers of more than 2 liters but less than 10 liters.
From the beginning of 2021 to date, imported wines that entered South Korea expanded by 86% to a value of US$409 million.
South Korea's Top 10 Wine Exporters in September 2021 vs 2020
| | | | | |
| --- | --- | --- | --- | --- |
| Rank | Country | Value in 2021 | Value in 2020 | % Change |
| 1 | France | US$11,945,000 | US$10,160,000 | +18% |
| 2 | Italy | US$6,599,000 | US$4,812,000 | +37% |
| 3 | United States | US$6,156,000 | US$4,763,000 | +29% |
| 4 | Chile | US$4,436,000 | US$5,379,000 | +18% |
| 5 | Spain | US$3,253,000 | US$2,554,000 | +27% |
| 6 | Australia | US$3,013,000 | US$1,816,000 | +69% |
| 7 | New Zealand | US$1,088,000 | US$777,000 | +40% |
| 8 | Argentina | US$1,003,000 | US$896,000 | +12% |
| 9 | Portugal | US$634,000 | US$234,000 | +171% |
| 10 | Germany | US$268,000 | US$215,000 | +25% |
| | Total | US$38,919,000 | US$32,005,000 | +22% |
Source: South Korea Customs
Bottled Wine Categories in September 2021 vs 2020
| | | | |
| --- | --- | --- | --- |
| Wine Category | Value in 2021 | Value in 2020 | % Change |
| 2 liters or less | US$32,963,000 | US$27,928,000 | +18% |
| More than 2 liters but less than 10 liters | US$137,000 | US$194,000 | -29% |
| Other | US$360,000 | US$298,000 | +21% |
Source: South Korea Customs
South Korea's Top 10 Wine Exporters YTD 2021 vs 2020
| | | | | |
| --- | --- | --- | --- | --- |
| Rank | Country | Value in 2021 | Value in 2020 | % Change |
| 1 | France | US$128,564,000 | US$62,734,000 | +105% |
| 2 | United States | US$67,195,000 | US$37,653,000 | +78% |
| 3 | Italy | US$66,559,000 | US$31,817,000 | +109% |
| 4 | Chile | US$55,213,000 | US$39,664,000 | +39% |
| 5 | Spain | US$31,801,000 | US$18,095,000 | +76% |
| 6 | Australia | US$24,745,000 | US$12,914,000 | +92% |
| 7 | New Zealand | US$11,154,000 | US$4,442,000 | +151% |
| 8 | Argentina | US$8,088,000 | US$4,482,000 | +80% |
| 9 | Portugal | US$5,379,000 | US$2,324,000 | +131% |
| 10 | Germany | US$3,542,000 | US$1,781,000 | +99% |
| | Total | US$409,364,000 | US$220,521,000 | +86% |
Source: South Korea Customs
Bottled Wine Categories YTD 2021 vs 2020
| | | | |
| --- | --- | --- | --- |
| Wine Category | Value in 2021 | Value in 2020 | % Change |
| 2 liters or less | US$345,835,000 | US$184,930,000 | +87% |
| More than 2 liters but less than 10 liters | US$2,983,000 | US$2,268,000 | +32% |
| Other | US$5,605,000 | US$3,290,000 | +70% |
Source: South Korea Customs