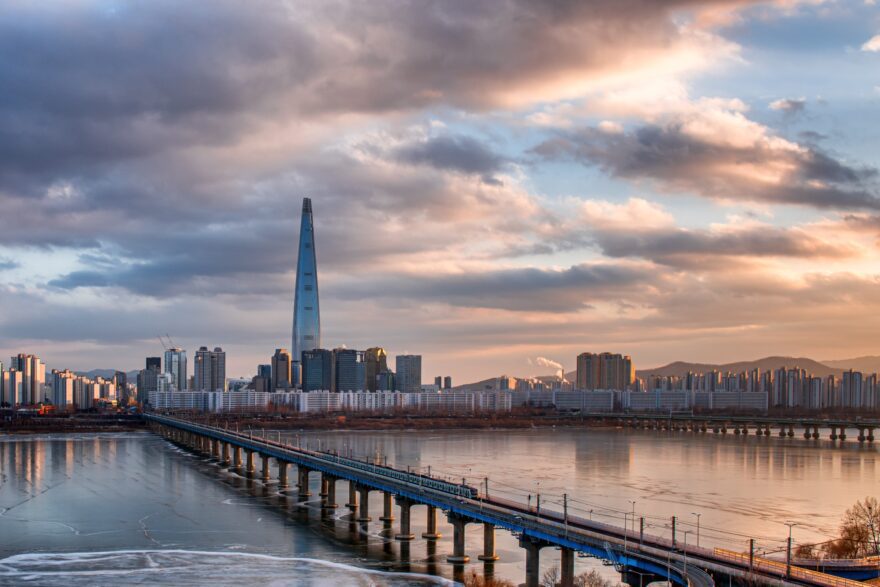 South Korea continued raising its wine importation in August, topping the record seen in the same month last year.
Data from Korea Customs Service showed that the country received US$45.4 million worth of imported wine in August, a 63% jump in value posted in the same month in 2020.
The increased importation was lifted by the entry of more French wine in the month at US$15.2 million, up 72% year-on-year.
There was twice more wine from Italy worth US$9.3 million that entered the South Korean ports. Imported wine from the US, which ranked third among imports, also soared by 41% to US$6.6 million.
There was a slight year-on-year increase in Chilean wine that came through South Korea in August, valued at US$4.7 million while there was a 55% growth in the importation of Spanish wine to US$3.8 million.
Imported wine from the Pacific also expanded: Australian wine jumped by 39% to US$2 million while New Zealand wine climbed by 85% to US$1 million.
South Korea tripled its importation of wine from Argentina, from over a quarter of US dollars last year to nearly US$900,000 this year.
The country also doubled its importation of wine from Portugal and Germany, rising to US$757,000 and US$330,000, respectively.
By category, there was a 72% increase in imported wine in containers of 2 liters or less to a value of US$38.5 million. 
South Korea saw fewer importations of wine in containers over 2 liters worth only US$254,000 while uncategorized bottled wine also declined to US$331,000. 
Year-to-date, South Korea imported US$370 million worth of wine, rising by 97% over the same January-August period previously.
In other news, South Korea came in second to the US for being the most attractive wine market in 2021, based on a recent global study by Wine Intelligence.
South Korea's Top Wine Exporters in August 2021 vs 2020
| | | | | |
| --- | --- | --- | --- | --- |
| Rank | Country | Value in 2021 | Value in 2020 | % Change |
| 1 | France | US$15,199,000 | US$8,819,000 | +72% |
| 2 | Italy | US$9,310,000 | US$3,870,000 | +141% |
| 3 | US | US$6,607,000 | US$4,694,000 | +41% |
| 4 | Chile | US$4,753,000 | US$4,686,000 | +1% |
| 5 | Spain | US$3,755,000 | US$2,425,000 | +55% |
| 6 | Australia | US$2,004,000 | US$1,444,000 | +39% |
| 7 | New Zealand | US$1,053,000 | US$569,000 | +85% |
| 8 | Argentina | US$876,000 | US$287,000 | +205% |
| 9 | Portugal | US$757,000 | US$324,000 | +134% |
| 10 | Germany | US$330,000 | US$154,000 | +114% |
| | Total | US$45,428,000 | US$27,948,000 | +63% |
Source: South Korea Customs
Bottled Wine Categories in August 2021 vs 2020
| | | | |
| --- | --- | --- | --- |
| Wine Category | Value in 2021 | Value in 2020 | % Change |
| 2 liters or less | US$38,537,000 | US$22,456,000 | +72% |
| Over 2 liters | US$254,000 | US$452,000 | -44% |
| Others | US$331,000 | US$393,000 | -16% |
Source: South Korea Customs
South Korea's Top Wine Exporters YTD 2021 vs 2020
| | | | | |
| --- | --- | --- | --- | --- |
| Rank | Country | Value in 2021 | Value in 2020 | % Change |
| 1 | France | US$116,619,000 | US$52,574,000 | +122% |
| 2 | US | US$61,039,000 | US$32,890,000 | +86% |
| 3 | Italy | US$59,960,000 | US$27,005,000/td> | +122% |
| 4 | Chile | US$50,777,000 | US$34,286,000 | +48% |
| 5 | Spain | US$28,549,000 | US$15,541,000 | +84% |
| 6 | Australia | US$21,732,000 | US$11,098,000 | +96% |
| 7 | New Zealand | US$10,066,000 | US$3,664,000 | +175% |
| 8 | Argentina | US$7,085,000 | US$3,585,000 | +98% |
| 9 | Portugal | US$4,745,000 | US$2,089,000 | +127% |
| 10 | Germany | US$3,273,000 | US$1,566,000 | +109% |
| | Total | US$370,447,000 | US$188,516,000 | +97% |
Source: South Korea Customs
Bottled Wine Categories YTD 2021 vs 2020
| | | | |
| --- | --- | --- | --- |
| Wine Category | Value in 2021 | Value in 2020 | % Change |
| 2 liters or less | US$312,873,000 | US$157,001,00 | +99% |
| Over 2 liters | US$2,847,000 | US$2,074,000 | +37% |
| Others | US$5,246,000 | US$2,992,000 | +75% |
Source: South Korea Customs