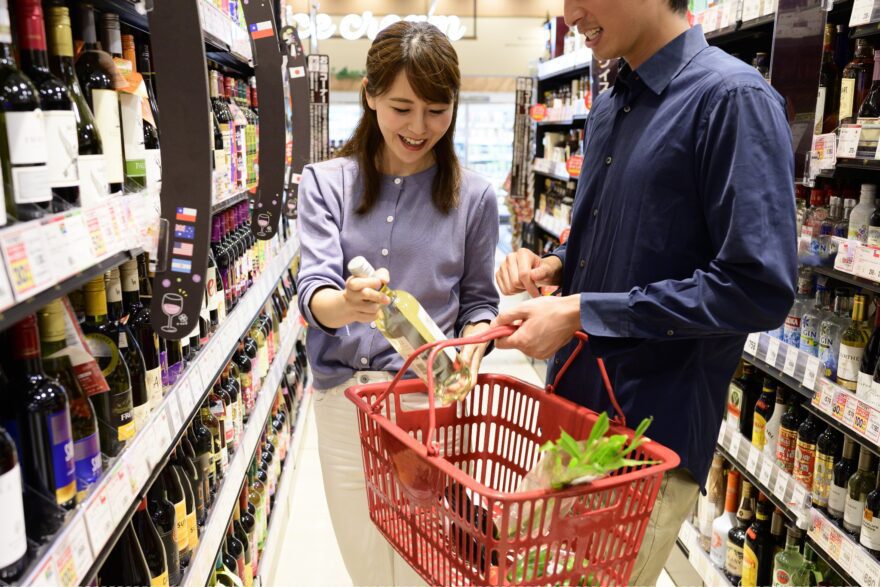 Japan's wine importation in August expanded by 2.6 billion yen or 21% over the same month a year ago.
Data culled from the Customs and Tariff Bureau of Japan's Finance Ministry showed that a total of 15.4 billion yen (US$138 million) wine imports entered the country in the month.
The growth in importation was driven by year-on-year increases in wine imports from France, Italy, and Spain, the country's top three wine exporters for the month. 
On the flip side, the country saw fewer imported wines from Chile, the US, and Australia in the month compared to the same period last year.
Worth noting is the two to seven times jump in the value of wine imports from Germany, New Zealand, Argentina and Portugal compared to their records in August in the previous year.
By category, imported sparkling wines that entered Japan went up 43% in value to 6.7 billion yen while overseas fortified wines more than doubled to 56.5 million yen. There was a 9% contraction in the value of imported wines in containers over 2 liters but less than 10 liters.
Year to date, Japan received 114.4 billion yen (US$1.02 billion) worth of imported wines, a 7% growth over the same January-August period in 2020.
Japan's Top 10 Wine Exporters in August 2021 vs 2020
| | | | | |
| --- | --- | --- | --- | --- |
| Rank | Country | Value in 2021 | Value in 2020 | % Change |
| 1 | France | 9,614,901,000 yen | 7,348,074,000 yen | +31% |
| 2 | Italy | 1,789,208,000 yen | 1,298,584,000 yen | +38% |
| 3 | Spain | 1,237,632,000 yen | 910,533,000 yen | +36% |
| 4 | Chile | 959,568,000 yen | 1,356,652,000 yen | -29% |
| 5 | US | 760,496,000 yen | 984,605,000 yen | -23% |
| 6 | Australia | 273,191,000 yen | 378,691,000 yen | -28% |
| 7 | Germany | 235,060,000 yen | 96,467,000 yen | +144% |
| 8 | New Zealand | 146,206,000 yen | 58,254,000 yen | +151% |
| 9 | Portugal | 105,486,000 yen | 14,492,000 yen | +628% |
| 10 | Argentina | 62,012,000 yen | 25,878,000 yen | +134% |
| | Total | 15,393,592,000 yen | 12,738,330,000 yen | +21% |
Source: Japan Customs
Bottled Wine Categories in August 2021 vs 2020
| | | | |
| --- | --- | --- | --- |
| Wine Category | Value in 2021 | Value in 2020 | % Change |
| Sparkling | 6,734,829,000 yen | 4,724,366,000 yen | +43% |
| Fortified | 56,451,000 yen | 23,647,000 yen | +139% |
| Over 2L but less than 10L | 227,466,000 yen | 249,855,000 yen | -9% |
Source: Japan Customs
Japan's Top 10 Wine Exporters YTD vs 2020
| | | | | |
| --- | --- | --- | --- | --- |
| Rank | Country | Value in 2021 | Value in 2020 | % Change |
| 1 | France | 64,919,125,000 yen | 56,187,046,000 yen | +16% |
| 2 | Italy | 14,396,191,000 yen | 13,118,845,000 yen | +10% |
| 3 | Chile | 10,265,685,000 yen | 13,920,563,000 yen | -26% |
| 4 | Spain | 8,534,225,000 yen | 7,365,599,000 yen | +16% |
| 5 | US | 8,266,112,000 yen | 8,787,231,000 yen | -6% |
| 6 | Australia | 2,894,699,000 yen | 2,744,250,000 yen | +5% |
| 7 | Germany | 1,322,766,000 yen | 985,791,000 yen | +34% |
| 8 | New Zealand | 720,324,000 yen | 786,151,000 yen | +151% |
| 9 | South Africa | 654,043,000 yen | 692,685,000 yen | -6% |
| 10 | Portugal | 623,574,000 yen | 580,939,000 yen | +7% |
| | Total | 114,435,634,000 yen | 106,951,614,000 yen | +7% |
Source: Japan Customs
Bottled Wine Categories YTD vs 2020
| | | | |
| --- | --- | --- | --- |
| Wine Category | Value in 2021 | Value in 2020 | % Change |
| Sparkling | 41,343,032,000 yen | 36,357,600,000 yen | +14% |
| Fortified | 318,791,000 yen | 379,905,000 yen | -16% |
| Over 2L but less than 10L | 1,679,388,000 yen | 1,553,282,000 yen | +8% |
Source: Japan Customs