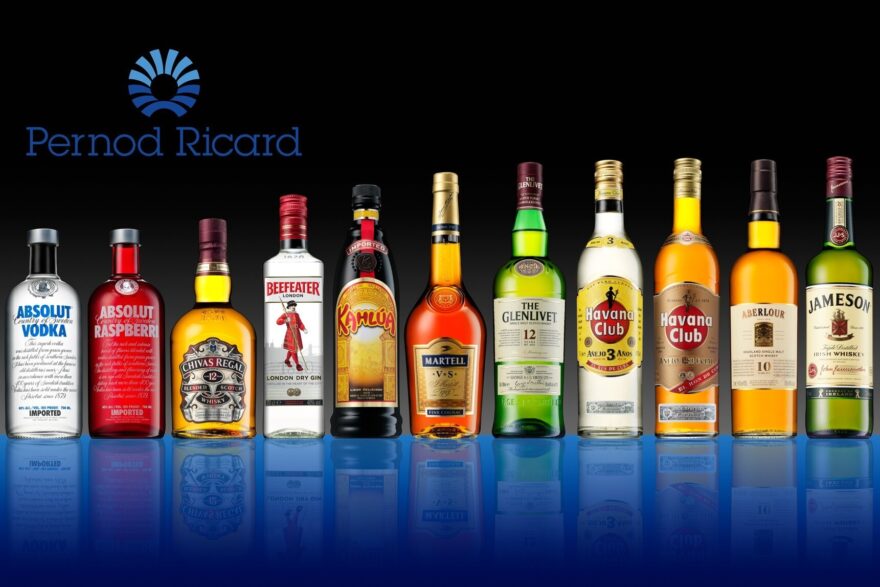 French spirits giant Pernod Ricard posted a 5% sales growth in the year ended June with its China business reaching "record" sales.
On Wednesday, the maker of Absolut vodka and Martell cognac reported 8.8 billion euros in net sales over the past twelve months.
Based on a press statement, Pernod saw its US and China businesses reach record sales of above US$2 billion and 1 billion euros, respectively.
Its overall division covering Asia and the rest of the world recorded a 5% increase in net sales to 3.64 billion euros, mainly driven by China, South Korea, and Turkey – and to some extent, India. The market brought the company 996 million euros in operating income.
Chairman and CEO Alexandre Ricard said the company rebounded "very strongly" in the year, exceeding its performance before the pandemic in 2019.
"We expect this good sales momentum to continue in FY22 with, in particular, a very dynamic Q1."

Alexandre Ricard, Chairman and CEO
The company netted 2.4 billion euros in operating profit, rising by 7% over what it earned in the same period in the previous year.
Overall, Pernod raked in 1.32 billion euros in net profit, jumping more than thrice from the 350 million euros that it earned in the past year.
In other news, Pernod Ricard announced that it took a minority stake in New York-based premium wine and spirits maker Sovereign Brands.
The company is known for Luc Belaire, a French sparkling wine, and Bumbu rums from the Caribbean. It also owns the Brazilian gin brand McQueen and French liqueurs Violet Fog and Villon.
"Sovereign Brands has demonstrated exceptional innovation and marketing skills. We are thrilled to partner with Brett and Brian Berish, two of the most innovative entrepreneurs of our industry."

Alexandre Ricard, Chairman and CEO
In part of its investment, Pernod hinted at a potential joint exploration to create "common industrial and commercial projects."