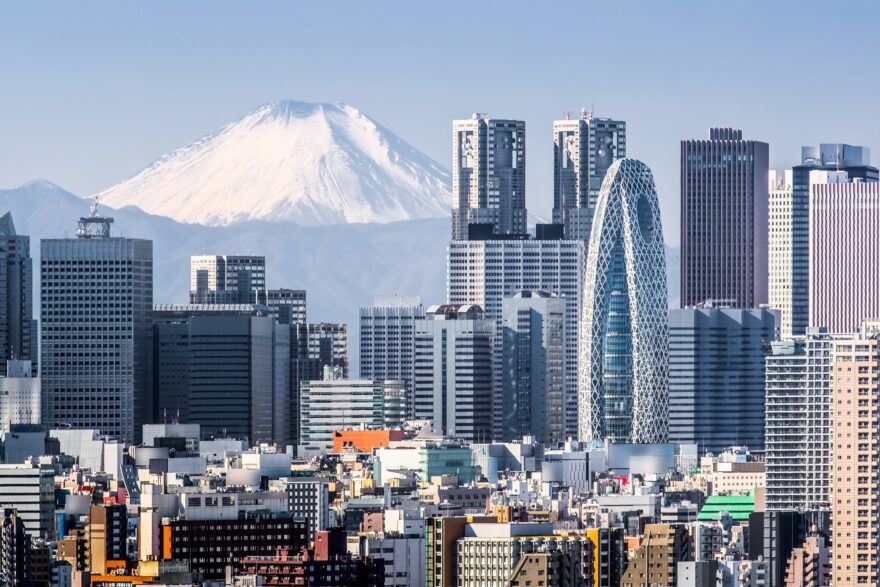 Japan has bought 15.8 billion yen (US$140 million) worth of imported wines in July, mainly coming from its top 10 import sources.
Data culled from the Customs and Tariff Bureau of Japan's Finance Ministry showed that the country's wine importation rose by 85% over the record seen in last year's July.
Importation was lifted mainly by the raised imports from France at 9.3 billion yen, representing an 85% jump over the same month last year.
Japan also boosted its importation of American and Italian wines, which both came in second and third among top imports.
The month also saw a significant increase in imported wines from Portugal, rising by 87% to 119 million yen.
Among top imports, there were lesser purchases of wines from Chile, New Zealand and South Africa compared to the July 2020 level.
By category, the value of sparkling and fortified wines that entered Japan jumped more than twice in July, while there is also a 35% uptick in the importation of bottled wines of over 2 liters.
In the seven months ended July, Japan's wine importation has turned positive, climbing by 5% to 99 billion yen. Only wine imports from the US, New Zealand and Argentina have yet to surpass last year's level.
Japan's Top 10 Wine Imports in July 2021 vs July 2020
| | | | | |
| --- | --- | --- | --- | --- |
| Rank | Country | Value in 2021 | Value in 2020 | % Change |
| 1 | France | 9,263,637,000 yen | 4,998,299,000 yen | +85% |
| 2 | US | 1,185,234,000 yen | 70,9146,000 yen | +67% |
| 3 | Italy | 1,750,899,000 yen | 1,431,777,000 yen | +22% |
| 4 | Chile | 1,402,702,000 yen | 1,913,047,000 yen | -27% |
| 5 | Spain | 1,077,989,000 yen | 1,019,672,000 yen | +6% |
| 6 | Australia | 441,231,000 yen | 303,266,000 yen | +45% |
| 7 | Germany | 211,556,000 yen | 149,859,000 yen | +41% |
| 8 | Portugal | 118,926,000 yen | 63,432,000 yen | +87% |
| 9 | New Zealand | 74,328,000 yen | 104,346,000 yen | -29% |
| 10 | South Africa | 71,602,000 yen | 87,979,000 yen | -19% |
| | Total | 15,841,577,000 yen | 10,955,019,000 yen | +45% |
Source: Japan Customs
Bottled Wine Categories in July 2021 vs July 2020
| | | | |
| --- | --- | --- | --- |
| Wine Category | Value in 2021 | Value in 2020 | % Change |
| Sparkling | 5,947,855,000 yen | 2,392,948,000 yen | +149% |
| Fortified | 66,515,000 yen | 22,978,000 yen | +189% |
| Over 2L but less than 10L | 296,096,000 yen | 220,143,000 yen | +35% |
Source: Japan Customs
Japan's Top 10 Wine Imports Year-to-Date
| | | | | |
| --- | --- | --- | --- | --- |
| Rank | Country | Value in 2021 | Value in 2020 | % Change |
| 1 | France | 55,304,224,000 yen | 48,838,972,000 yen | +13% |
| 2 | Italy | 12,606,983,000 yen | 11,820,261,000 yen | +7% |
| 3 | Chile | 9,306,117,000 yen | 12,563,911,000 yen | +26% |
| 4 | US | 7,503,543,000 yen | 7,802,626,000 yen | -4% |
| 5 | Spain | 7,296,593,000 yen | 6,455,066,000 yen | +13% |
| 6 | Australia | 2,621,508,000 yen | 2,365,559,000 yen | +11% |
| 7 | Germany | 1,087,706,000 | 889,324,000 yen | +22% |
| 8 | South Africa | 594,122,000 yen | 566,370,000 yen | +5% |
| 9 | New Zealand | 574,118,000 yen | 727,897,000 yen | -21% |
| 10 | Argentina | 548,908,000 yen | 708,749,000 yen | -23% |
| | Total | 99,042,042,000 yen | 94,213,284,000 yen | +5% |
Source: Japan Customs
Bottled Wine Categories Year-to-Date
| | | | |
| --- | --- | --- | --- |
| Wine Category | Value in 2021 | Value in 2020 | % Change |
| Sparkling | 34,608,203,000 yen | 31,633,234,000 yen | +9% |
| Fortified | 262,340,000 yen | 356,258,000 yen | -26% |
| Over 2L but less than 10L | 1,451,922,000 yen | 1,303,427,000 yen | +11% |
Source: Japan Customs