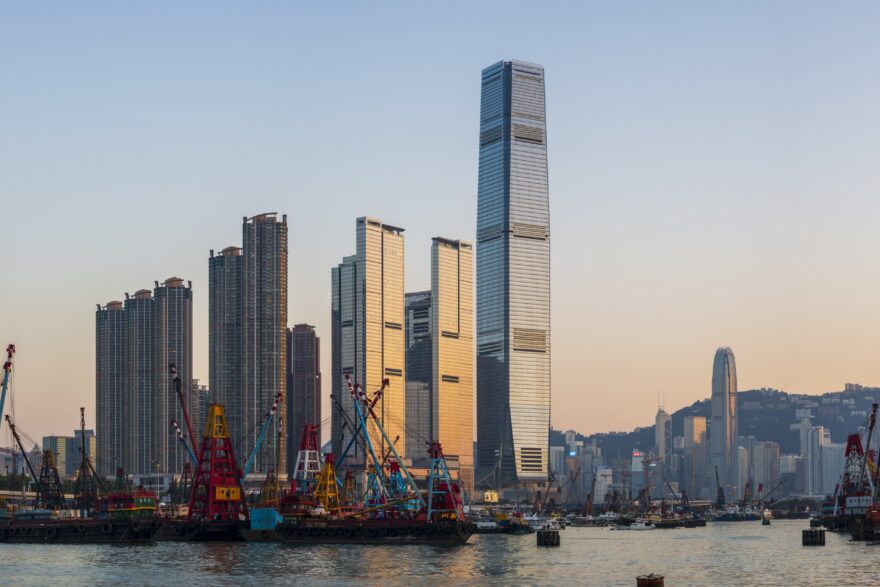 More imported wines entered the ports of Hong Kong in July compared to the same month a year ago.
Data from the Census and Statistics Department showed that Hong Kong's wine importation grew by 34% year on year to HK$927 million.
This brings its year-to-date wine importation record at HK$6.2 billion, representing a 57% rise over the same period last year.
This increased importation was lifted by the entry of more French wines, climbing by 46% to nearly HK$650 million over last year's level. France remained the region's top import source year-to-date at HK$3.9 billion.
Hong Kong, which analysts saw as a "backdoor" for Australian exporters to deliver wine to Mainland China, received 14% more wines from Australia in July to a value of HK$112 million. This brings its January-July total to over HK$1 billion, jumping more than twice compared to the same period in the previous year.
Importation of wines from trading companies in the UK also grew by 24%; American and Italian wine imports rose by 18% and 12%, respectively.
By category, growing demand for champagne caused importations to grow more than twice to HK$99 million. Imported red wines rose by 28% to around HK$780 million, while white wines increased by 7% to HK$36.6 million.
There are over five times more imported port wines that entered Hong Kong in the month, valued at HK$836,000, while imported sherries have more than doubled to a value of HK$111,000.
Hong Kong's Top 5 Wine Import Source in July 2021 vs July 2020
| | | | | |
| --- | --- | --- | --- | --- |
| Rank | Country | Value in 2021 | Value in 2020 | % Change |
| 1 | France | HK$648,718,000 | HK$443,970,000 | +46% |
| 2 | Australia | HK$112,182,000 | HK$98,420,000 | +14% |
| 3 | UK | HK$79,031,000 | HK$63,746,000 | +24% |
| 4 | US | HK$21,778,000 | HK$18,481,000 | +18% |
| 5 | Italy | HK$20,102,000 | HK$17,921,000 | +12% |
| | Total | HK$927,446,000 | HK$692,751,000 | +34% |
Source: Hong Kong Customs
Bottled Wine Categories in July 2021 vs July 2020
| | | | |
| --- | --- | --- | --- |
| Wine Category | Value in 2021 | Value in 2020 | % Change |
| Red | HK$782,972,000 | HK$613,885,000 | +28% |
| Champagne | HK$99,194,000 | HK$40,734,000 | +144% |
| White | HK$36,573,000 | HK$34,143,000 | +7% |
| Port | HK$836,000 | HK$153,000 | +446% |
| Sherry | HK$111,000 | HK$49,000 | +127% |
Source: Hong Kong Customs
Hong Kong's Top 5 Wine Import Source Year-to-Date
| | | | | |
| --- | --- | --- | --- | --- |
| Rank | Country | Value in 2021 | Value in 2020 | % Change |
| 1 | France | HK$3,892,412,000 | HK$2,522,714,000 | +54% |
| 2 | Australia | HK$1,025,183,000 | HK$392,141,000 | +161% |
| 3 | UK | HK$444,842,000 | HK$371,198,000 | +20% |
| 4 | US | HK$221,154,000 | HK$239,832,000 | -8% |
| 5 | Italy | HK$166,799,000 | HK$115,242,000 | +45% |
| | Total | HK$6,201,849,000 | HK$3,938,195,000 | +57% |
Source: Hong Kong Customs
Bottled Wine Categories Year-to-Date
| | | | |
| --- | --- | --- | --- |
| Wine Category | Value in 2021 | Value in 2020 | % Change |
| Red | HK$5,456,397,000 | HK$3,511,790,000 | +55% |
| Champagne | HK$418,503,000 | HK$246,702,000 | +70% |
| White | HK$265,430,000 | HK$150,475,000 | +76% |
| Port | HK$4,479,000 | HK$2,187,000 | +105% |
| Sherry | HK$607,000 | HK$237,000 | +156% |
Source: Hong Kong Customs