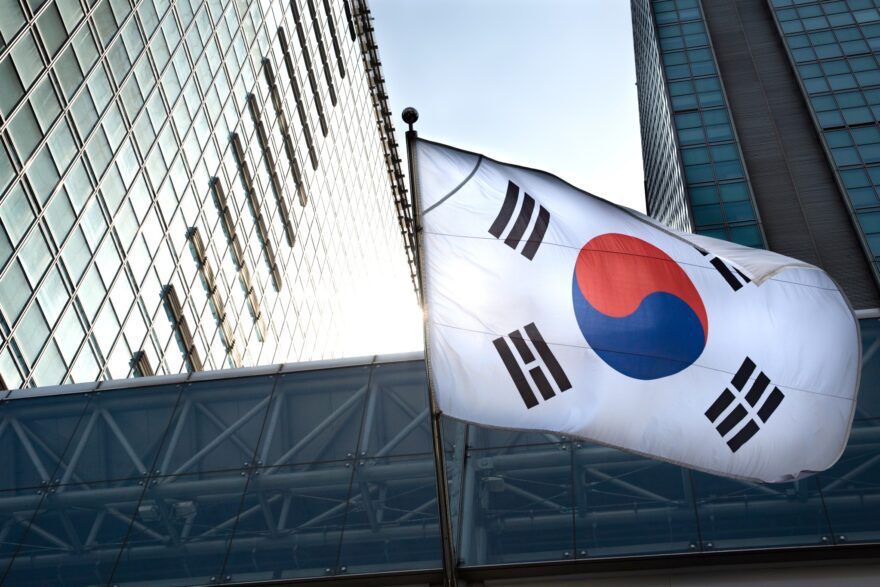 South Korea has steadily ramped up its importation of wines, rising by two folds, as domestic consumers continue to drink wine at home.
Data from Korea Customs Service showed that the country imported a total of US$280 million worth of wines since the start of 2021, a 108% increase from the value of imports seen in the same period last year.
South Koreans were seen ordering more wines online, driving a trend called homsul or at-home drinking that emerged during the Covid-19 pandemic. Given this, Fitch Solutions stated in its latest forecast that wine drinking among adults will increase by 3% each year until 2025.
In terms of import source, France remained its top importing country where it sourced US$83.6 million wines between January and June, climbing by 132% year on year. Next to France is the US, where it bought 97% more wines in the period to a total of US$48 million.
The value of Italian wines that entered the Korean state has more than doubled to US$44.4 million.
South Korea also bought 64% more Chilean wines to US$41.5 million and 96% more Spanish wines to US$21.8 million.
It is also worth noting that the country did not just double but triple its importation of wines from both New Zealand and Portugal, its seventh and ninth most preferred wine exporters in the first half of the year.
In terms of bottle categories, the value of its imported bottled wines of 2 liters or less went up 110% to US$236.9 million. It also raised its importations of bottled wines of over 2 liters by 74% to US$2.06 million.

South Korea's Top 10 Importing Countries in 1H 2021 vs 2020
| | | | | |
| --- | --- | --- | --- | --- |
| Rank | Country | Value in 2021 | Value in 2020 | % Change |
| 1 | France | 83,566,000 | 36,032,000 | +132% |
| 2 | US | 47,671,000 | 24,226,000 | +97% |
| 3 | Italy | 44,386,000 | 19,331,000 | +130% |
| 4 | Chile | 41,493,000 | 25,323,000 | +64% |
| 5 | Spain | 21,838,000 | 11,150,000 | +96% |
| 6 | Australia | 17,348,000 | 8,209,000 | +111% |
| 7 | New Zealand | 7,577,000 | 2,182,000 | +247% |
| 8 | Argentina | 5,156,000 | 2,976,000 | +73% |
| 9 | Portugal | 3,363,000 | 1,116,000 | +201% |
| 10 | Germany | 2,591,000 | 1,136,000 | +128% |
| | Total | 279,992,000 | 134,677,000 | +108% |
Source: South Korea Customs
Bottle Categories 1H 2021 vs 2020
| | | | |
| --- | --- | --- | --- |
| Bottled Wine Size | Value in 2021 | Value in 2020 | % Change |
| 2L or less | 236,877,000 | 112,799,000 | +110% |
| Over 2L | 2,059,000 | 1,187,000 | +74% |
| Other | 4,654,000 | 2,455,000 | +90% |
Source: South Korea Customs
South Korea's Top 10 Importing Countries in June 2021 vs 2020
| | | | | |
| --- | --- | --- | --- | --- |
| Rank | Country | Value in 2021 | Value in 2020 | % Change |
| 1 | France | 17,547,000 | 5,948,000 | +195% |
| 2 | Italy | 10,196,000 | 3,847,000 | +165% |
| 3 | US | 7,356,000 | 4,601,000 | +60% |
| 4 | Chile | 6,722,000 | 4,704,000 | +43% |
| 5 | Spain | 4,554,000 | 2,596,000 | +75% |
| 6 | Australia | 2,807,000 | 1,155,000 | +143% |
| 7 | New Zealand | 1,662,000 | 367,000 | +353% |
| 8 | Argentina | 722,000 | 736,000 | -2% |
| 9 | Germany | 691,000 | 294,000 | +135% |
| 10 | Portugal | 640,000 | 274,000 | +134% |
| | Total | 54,050,000 | 24,992,000 | +116% |
Source: South Korea Customs
Bottle Categories June 2021 vs 2020
| | | | |
| --- | --- | --- | --- |
| Bottled Wine Size | Value in 2021 | Value in 2020 | % Change |
| 2L or less | 44,951,000 | 22,229,000 | +102% |
| Over 2L | 569,000 | 167,000 | +241% |
| Other | 773,000 | 442,000 | +75% |
Source: South Korea Customs