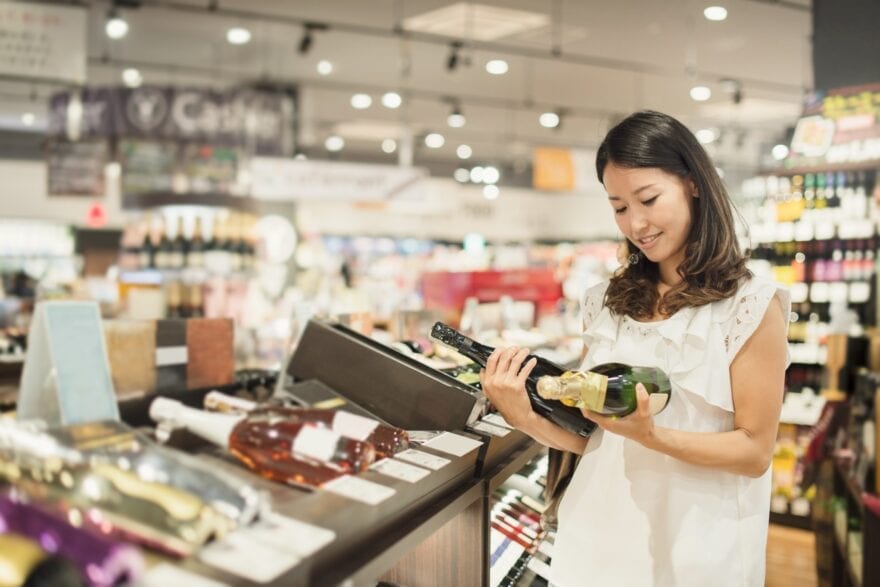 Despite the imposition of a state of emergency in some areas, Japan raised its importation of wines in May although import value has yet to recover this year.
In the month, Japan bought a total of 14.6 billion yen worth of overseas wine products, rising 16% over May 2020's import value, based on data from the Customs and Tariff Bureau of Japan's Finance Ministry.
However, year-to-date data showed that the value of imported wines fell 3% to 67 billion yen.
The Japanese government had placed nine prefectures, including its capital Tokyo, under a state of emergency from May 11-31 due to the fourth wave of Covid-19 infections there. Hospitality venues such as bars and restaurants were momentarily prohibited from offering alcoholic beverages to customers.
Most of the imported wines that entered Japan in May came from France, which rose by 21% to 8.3 billion yen. But so far this year, the value of imported French wines were a bit down 0.3%.
Japan also saw lesser wines from its top two and three sources, Italy and Chile, down 2% and 16%, respectively in May.
Yet, it bought more American and Spanish wines, increasing by 14% and 44%, respectively.
Among Japan's 10 preferred wine exporting countries, Germany doubled its shipment of wines to 195.6 million yen.
Reduced fortified wines
Japan might have cut back on fortified wine importations, including sherries and ports, in May as imports fell 70% to 17 million yen.
Still, it ramped up its sparkling wines imports by 10% to 4.8 billion yen and bottled wines over 2 liters by 22% to 197.5 million yen.
Japan Wine Imports May 2021 (vs. May 2020)
Rank
Country
Value in 2021
Value in 2020
% Change
1
France
8,346,582,000 yen
6,877,671,000 yen
+21%
2
Italy
1,560,552,000 yen
1,591,116,000 yen
-2%
3
Chile
1,353,315,000 yen
1,607,073,000 yen
-16%
4
US
1,259,924,000 yen
1,101,375,000 yen
+14%
5
Spain
904,379,000 yen
628,936,000 yen
+44%
6
Australia
427,529,000 yen
337,264,000 yen
+27%
7
Germany
195,610,000 yen
97,653,000 yen
+100%
8
New Zealand
120,193,000 yen
88,716,000 yen
+35%
9
Argentina
116,231,000 yen
102,382,000 yen
+14%
10
Portugal
87,431,000 yen
79,724,000 yen
+10%
Total
14,620,769,000 yen
12,619,457,000 yen
+16%
Source: Japan Customs
Wine Categories May 2021 (vs. May 2020)
| | | | |
| --- | --- | --- | --- |
| Wine Category | Value in 2021 | Value in 2020 | % Change |
| Sparkling wines | 4,808,444,000 yen | 4,352,976,000 yen | +10% |
| Fortified wines | 16,957,000 yen | 56,836,000 yen | -70% |
| Containers more than 2L but not more than 10L | 197,498,000 yen | 162,250,000 yen | +22% |
Source: Japan Customs
Japan Wine Imports Jan-May 2021 (vs. Jan-May 2020)
Rank
Country
Value in 2021
Value in 2020
% Change
1
France
37,441,424,000 yen
37,561,871,000 yen
-0.3%
2
Italy
8,304,255,000 yen
8,057,440,000 yen
+3%
3
US
5,050,027,000 yen
6,181,626,000 yen
-18%
4
Chile
6,693,330,000 yen
8,719,243,000 yen
-23%
5
Spain
4,775,571,000 yen
3,934,258,000 yen
+21%
6
Australia
1,774,910,000 yen
1,748,999,000 yen
+2%
7
Germany
673,595,000 yen
587,969,000 yen
+15%
8
New Zealand
439,615,000 yen
547,770,000 yen
-20%
9
Argentina
406,471,000 yen
491,985,000 yen
-17%
10
South Africa
365,221,000 yen
406,280,000 yen
-10%
Total
66,990,526,000 yen
69,261,242,000 yen
-3%
Source: Japan Customs
Wine Categories Jan-May 2021 (vs. Jan-May 2020)
| | | | |
| --- | --- | --- | --- |
| Wine Category | Value in 2021 | Value in 2020 | % Change |
| Sparkling wines | 23,546,065,000 yen | 25,569,646,000 yen | -8% |
| Fortified wines | 168,533,000 yen | 259,940,000 yen | -35% |
| Containers more than 2L but not more than 10L | 898,334,000 yen | 836,637,000 yen | +7% |
Source: Japan Customs