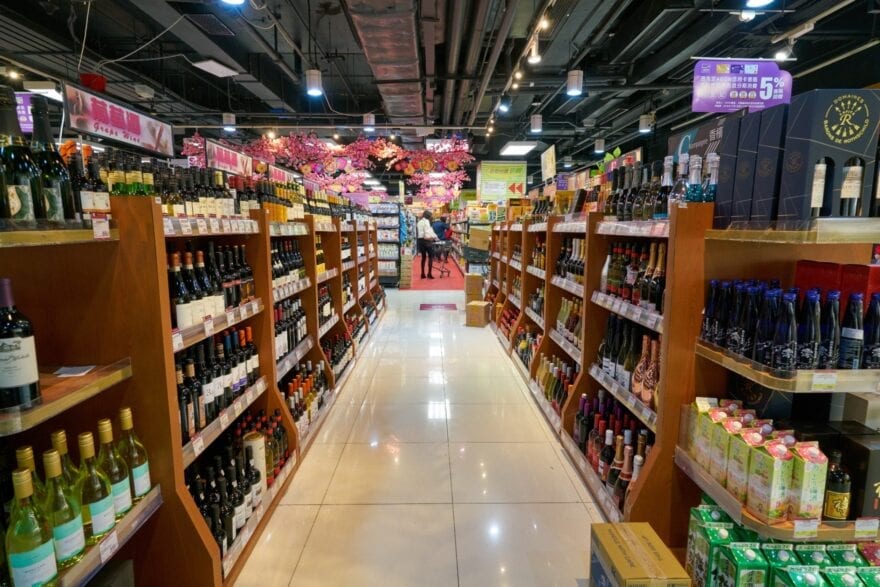 While Mainland China has reduced its importation of Australian wines in the past months, Hong Kong bought more of them so far this 2021.
In May alone, Hong Kong imported HK$221.5 million worth of wines from Australia, rising by four folds or 340% from May 2020's import value, according to trade data from Hong Kong's Census and Statistics Department.

Year-to-date, it bought a total of HK$725.7 million Australian wines from January to May, representing a 207% rise from the same months last year.
Australian wines are Hong Kong's second-biggest shipment of imported wines in May. Hong Kong and Australia entered into a free trade agreement in January 2020 with the latter enjoying free tariff on its wine exports to its partner.
To recall, Australia's wine exports to Mainland China fell drastically in the past months following hefty Chinese tariffs of up to 200% on the commodity.
Meanwhile, French wines remained Hong Kong's top choice of overseas wines, buying HK$467.3 million worth of wine products in the same month, climbing 35% year-on-year.
Completing Hong Kong's top 5 sources of imported wines in May are the UK, Italy and the US, which all showed year-on-year value growth of 11%, 17% and 79% respectively.
More Port Wines
By category, Hong Kong seemed to crave more imported port wines as its shipment grew by almost four times to HK$1.08 million in May.
But imported red wines topped the category with a value reaching HK$771 million or 59% more compared to last year May's shipment.
Hong Kong also bought nearly twice the value of imported champagnes to around HK$70 million. It also increased its shipment of white wines overseas by around half to HK$30.7 million.
Meanwhile, the value of its imported sherries fell in May by 38% to HK$10,000.
Hong Kong Top 5 Wine Imports for May 2021
| | | | | |
| --- | --- | --- | --- | --- |
| Rank | Country | Value in 2021 | Value in 2020 | % Change |
| 1 | France | HK$467,290,000 | HK$345,422,000 | +35% |
| 2 | Australia | HK$221,496,000 | HK$50,357,000 | +340% |
| 3 | UK | HK$68,477,000 | HK$61,488,000 | +11% |
| 4 | Italy | HK$35,432,000 | HK$30,332,000 | +17% |
| 5 | USA | HK$28,839,000 | HK$16,149,000 | +79% |
Source: Hong Kong Customs
Wine Categories May 2021
| | | | |
| --- | --- | --- | --- |
| Wine Category | Value in 2021 | Value in 2020 | % Change |
| Red | HK$771,118,000 | HK$484,132,000 | +59% |
| Champagne | HK$69,996,000 | HK$36,372,000 | +92% |
| Port | HK$3,486,000 | HK$1,776,000 | +96% |
| White | HK$30,778,000 | HK$21,070,000 | +46% |
| Sherry | HK$10,000 | HK$16,000 | -38% |
Source: Hong Kong Customs
Hong Kong Top 5 Wine Imports Jan-May 2021 vs. Jan-May 2020
| | | | | |
| --- | --- | --- | --- | --- |
| Rank | Country | Value in 2021 | Value in 2020 | % Change |
| 1 | France | HK$2,687,983,000 | HK$1,768,048,000 | +52% |
| 2 | Australia | HK$725,747,000 | HK$236,236,000 | +207% |
| 3 | UK | HK$303,311,000 | HK$244,955,000 | +24% |
| 4 | USA | HK$156,391,000 | HK$201,057,000 | -22% |
| 5 | Italy | HK$125,016,000 | HK$86,440,000 | +45% |
Source: Hong Kong Customs