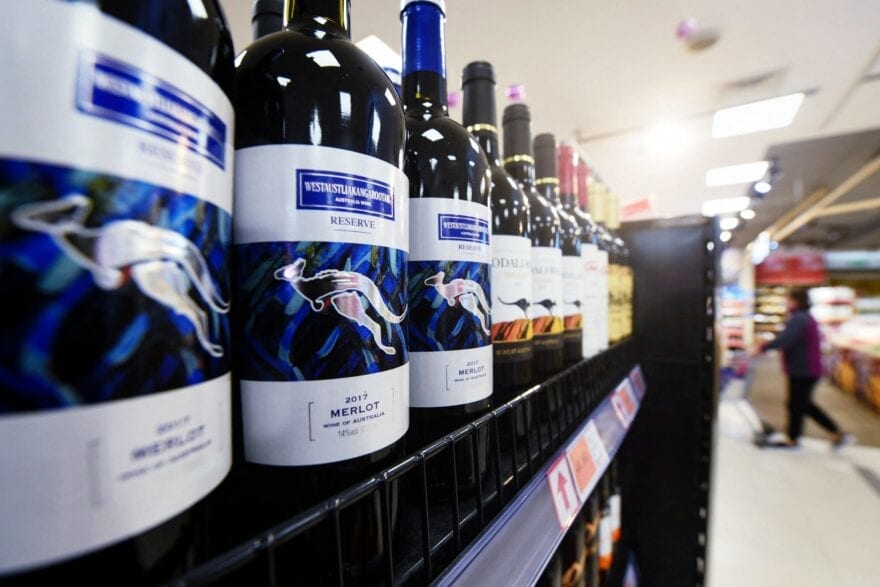 Australia continues to see a drastic decline in its exportation of wines to one of its former largest trade partners as it deals with crippling tariffs.
Its wine exports to mainland China in the first half of 2021 fell to just A$13 million from A$419 million in the same period in 2020, according to data published by Wine Australia.
In the 12 months ending June, wine shipments to China dropped by 45% to A$605.9 million, compared to A$1.1 billion recorded in the previous year. The export volume also went down by 57% to 52.2 million liters, though the average value rose by 28% to A$11.60 per liter.
China's tariffs of up to 212% on Australian wines affected the country's overall wine exportations, which fell by 10% to A$2.56 billion in the year ending June. The export volume also slid by 5% to 695 million liters, while the average value also slumped by 5% to A$3.69 per liter.  
But exports to Hong Kong, which has an independent tax system from the mainland, grew more than twice to A$187 million from A$88.5 million previously. Asia Wine News recently reported that in May alone, Hong Kong bought four times more Australian wines to HK$221.5 million.  
Last month, Australia made a move against China's punishing tariffs by filing a complaint before the World Trade Organization.
The gloomy export figures were also blamed on the country having lesser wines to ship given the lower vintages since 2018.
Despite this, Australia saw export growth in Europe, up 18% to A$724 million – the highest record since 2010. It also saw more wines entering Southeast Asia, posting a 14% increase to A$207 million, as well as across Oceania, up by 4% to A$107 million.
Still, it did not offset the export decreases seen in Northeast Asia (including China) and North America, declining by 29% and 5% to A$909 million and A$586 million, respectively.
To support winemakers navigate through the challenging global trading situation, Australia put up the A$72 million Agri-Business Expansion Initiative, a scheme that aids producers to access market intelligence and grants for market expansion.