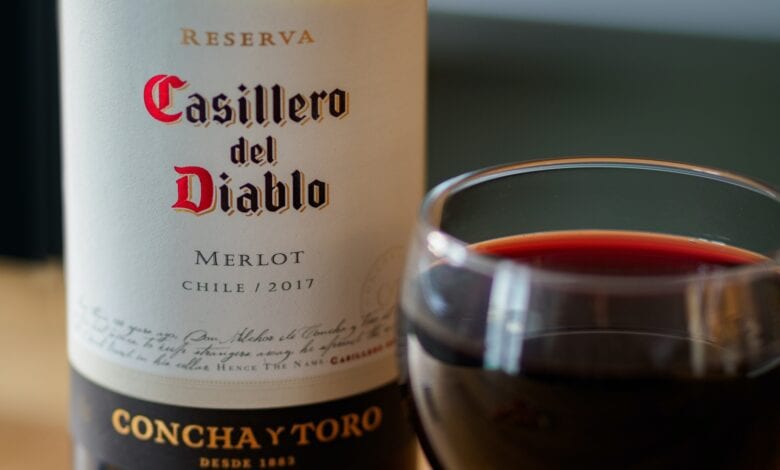 Viña Concha y Toro, Chile's top wine producer and exporter, reported growth in earnings and revenue in the first three months of 2021 with sales in its Asian markets bouncing back in the period.
The company posted total revenue growth of 8.2% to ChP163.503 billion (US$232.3 million) in the first quarter on the back of an overall increase in sales volume.
"In the 1Q21, our financials reflect broadly the delivery of our commercial strategy, in place since 2018, with a greater focus on those brands and markets that have the highest potential for value and profitability growth," Concha y Toro CEO Eduardo Guilisasti Gana said in a statement.
Gana notes that the company saw a recovery in several markets crippled by the COVID-19 pandemic, especially in China and South Korea. 
Concha y Toro's sales volume in Asia climbed 40%, driven by recoveries in China (128%) and South Korea (266%), where the sanitary situation has normalized and social activities have resumed, boosting wine consumption.
Concha y Toro – Sale by Region Q1 2021 vs Q1 2020
Source: Company results
Consolidated Revenue by Geography 1Q21
Source: Company results
With a recently established integrated distribution model, Concha y Toro is solidifying its position in the premium wine space in the Chinese market, which was previously dominated by Australia's Treasury Wine Estates until its products were levied with a punishing tariff of 175.6% earlier this year. 
Sales value in its overall export markets (including Asian, European, and Latin American countries) jumped 7.9% to ChP106.129 billion (US$150.79 million), lifted by a 10.9% increase in average prices and 8.7% growth in volumes. This contributed to its total wine sales of ChP152.65 billion (US$216.9 million), growing by 7% compared to last year's first quarter.
All this led to a quarterly net profit of ChP14.731 billion (US$20.93 million), rising 87.3% from the same quarter last year. 
"For the coming quarters, we remain working with conviction on the sustainability of these results, which reflect an attractive value [proposition] to consumers, based on a portfolio of powerful brands and close relations with retailers and distributors," Gana said. 
Concha y Toro produces the world's leading wine brands like its flagship brand Casillero del Diablo, as well as Trivento, Fetzer, Bonterra, Don Melchor and Almaviva. It operates 12,000 hectares of vineyards in Chile, Argentina and the United States. 
Meanwhile, Chile exported some US$67.9 million worth of wines to China from January to March, climbing 40.6% from the same period last year, according to Customs data.