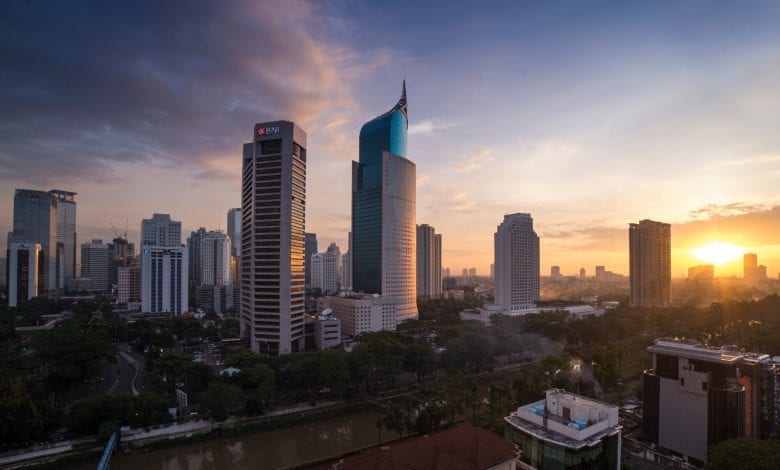 You may have heard that Indonesia is one of the biggest markets in Asia. As a wine marketer, you may also want to know your chances of marketing your products there, but you've also heard that — wait, what? — Indonesia is a Muslim country. As a kind reminder, not everything you hear is true. So here it is, a fact-based overview for you, with a practical guide as a bonus.
An Overview of Indonesia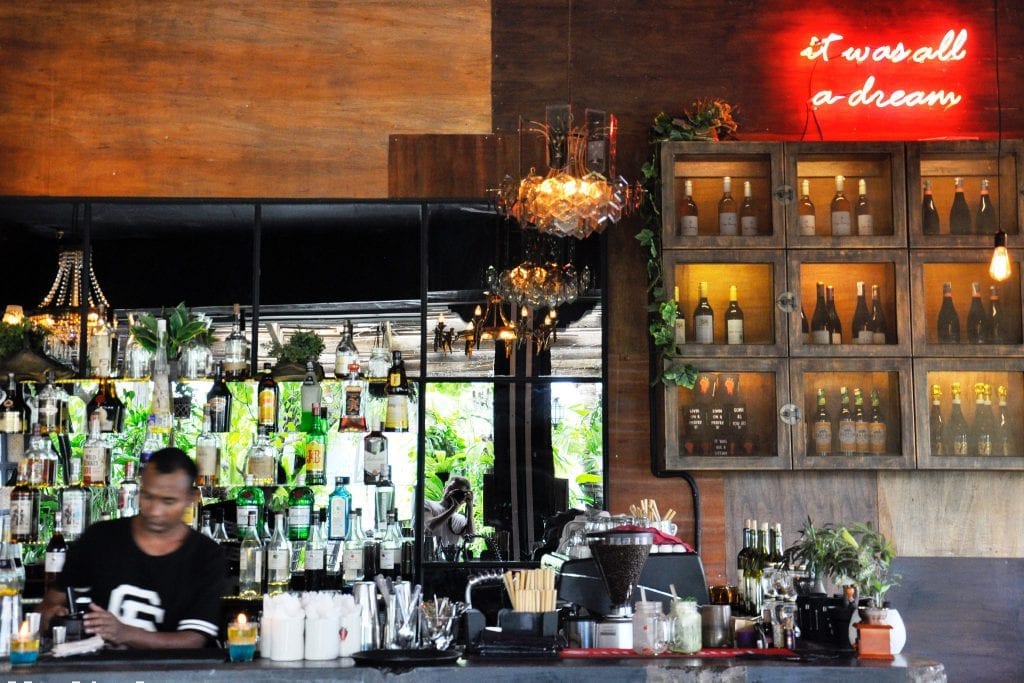 1. Indonesia is not a religion-based country
Yes, the majority of the Indonesian population is Muslim, 87.2% to be exact. And yes, in Islamic law alcoholic drinks such as wine are considered haram — prohibited to be consumed. But you might want to consider this: the population of Indonesia is about 264 million. Even the small 12.8% of non-Muslims is roughly 34 million people. And of course, not all of the 230 million Muslim population are actively religious, let alone resistant to an alcoholic beverage.
Moreover, unless you live in the Aceh province with its Sharia law, Indonesian law is secular. This means that drinking alcohol is not illegal, and no one can be legally charged for merely drinking alcohol.
Things are a little bit different in Ramadhan, though. There are some religious communities who are prone to unlawfully banning the sale and consumption of alcoholic drinks, and even perform sweeps of low-class bars and billiards clubs — however, these places might not be your target market. Some regions might also implement local regulations on the operating hours of bars and clubs, and depending on the area, some are even forced to temporarily close during the Ramadhan.
A kind note: Ramadhan is not a suitable time to promote and sell wine.
2. Indonesia is one of the fastest-growing economies in Southeast Asia
Wine is considered a luxury in Indonesia, and you might have doubts about selling wine in a so-called underdeveloped country. But in 2019, the economic growth of Indonesia was 5.1%, making it one of the fastest-growing economies in Southeast Asia. More of the middle-class has elevated to the upper-middle-class, and more of the upper-middle-class has elevated to the upper-class. Additionally, by 2018 the urbanization rate had reached 55.33%. This means two things for consumers: higher purchasing power, and increased familiarity with the urban lifestyle. For wine marketers, it means only one thing: greater opportunity.
3. Indonesians care a lot about social status
You might already know that this trait is quite common in Eastern culture. You care a lot about what people say about you, and you take great care to seem impressive. And what more impressive way to elevate your social status than by having obvious economic power? What more obvious sign of your economic power than your ability to purchase luxury items?
FYI, it's not just about nice houses, nice cars, name-brands, or a long list of exotic traveling experience. In more moderate upper-class communities, the status marker includes having a glass cabinet full of expensive drinks. It also includes drinking wine on occasion, whether for a fancy romantic dinner or a festive family gathering.
4. A little perspective on the EU-Indonesia Trade War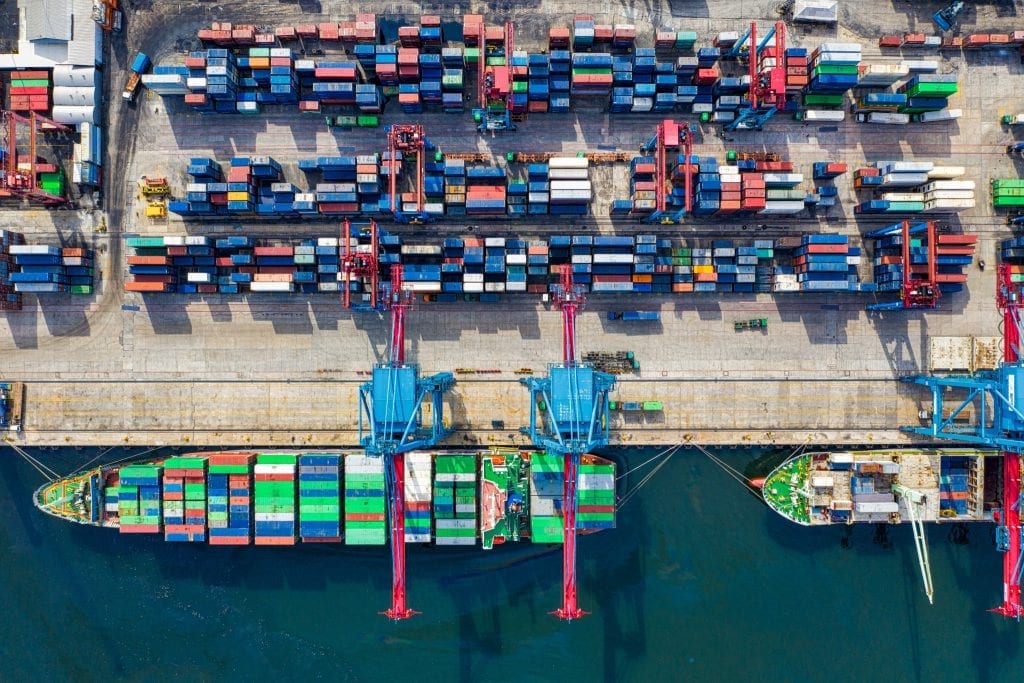 At the end of 2019, Reuters published an article titled "European Liquor Off the Menu in Indonesia as Trade Row Escalates." In summary, the article stated the following. When the EU concluded that palm oil was not environmentally friendly and should be phased out as a transportation fuel, Indonesia, as the top palm oil producer, felt threatened and started banning the importation of alcoholic beverages and dairy products from Europe. However, the Indonesian Ministry of Trade denied this and argued that the delay in granting import licenses was instead due to market preferences.
If you are a European wine marketer, this news might be concerning. You might also get a little bit confused. Is the ban official? And since the trade war has been going on since 2017, why could European wine still be easily found in Indonesia as late as 2018-2019? Some perspective is needed here.
First, since the Indonesian government employs a quota system, the ban doesn't need to be official. The government is simply not releasing the quota for European wine as a strategy to elevate its bargaining position. Second, European wine could still easily be found because the quota for 2018 had already been released, and had secured a good amount of stock until around mid-2019. By the end of 2019, many importers were running low or out of stock of European wines, and at that point the black market began to rise again. Any new European wine with vintage 2019 is clearly coming from the black market.
To say the least, the case has currently been brought by the Indonesian government to the World Trade Organization (WTO) to be settled. Therefore, this could be just a temporary issue until the Indonesian government and the EU reach a deal through the negotiations — that's what we hope for. These are some notes to keep in mind, though:
If you are a European wine marketer, hold on for a little while longer, and don't make any decisions regarding targeting the Indonesian market until everything is settled. There are many other Southeast Asian countries that you could target – Thailand or Vietnam, for instance. Be careful with Malaysia, though, as Malaysia is another big producer of palm oil. However, their reaction so far has been softer and there isn't any kind of ban yet on European wine. Lastly, if you are a wine marketer from outside of Europe—especially Australia—this might be your big chance!
5. Alcoholic Drink Regulation in Indonesia
The procurement, distribution, and sale of alcoholic beverages in Indonesia is regulated by the Ministry of Trade through ministerial regulation No. 25 of 2019. There are 3 classes of alcoholic beverages: Class A includes any beverages that contain up to 5% ethyl alcohol or ethanol (C2H5OH); Class B includes any beverages that contain between 5% and 20% alcohol; Class C contains between 20% and 50% alcohol. Wine is classified as Class B.
According to this regulation, the distributor, seller, and importer of alcoholic beverages need to have a trade permit prior to doing business. The production, importation, and distribution of Class B and Class C beverages in Indonesia are controlled by the regional government. Those who can import alcoholic beverages of Class A, B and C are companies that have been authorized as registered importers of alcoholic beverages by the minister. Neither distributors nor importers are permitted for retail, and both distributors and importers must have at least two years of experience in beverage distribution.
Places that are allowed to sell alcoholic beverages are 3-star or better hotels, bars, and restaurants that meet the requirements according to tourism laws, as well as duty-free shops. They must have a trade permit to sell alcoholic beverages. These places also cannot be close to places of worship, educational institutions, or hospitals. Alcoholic beverages can only be sold to consumers who are 21+.
Practical Guide to Marketing Wine in Indonesia
1. Target the Urban Area
Since wine is considered to be a luxury, the best markets to target are the upper-middle-class and upper-class, foreign tourists, and wine lover communities. Distribute your products to the 3, 4, and 5-star hotels. Some of the urban areas you can target are Jakarta, Surabaya, Bandung, Balikpapan, Manado, and Makassar.
2. Target Bali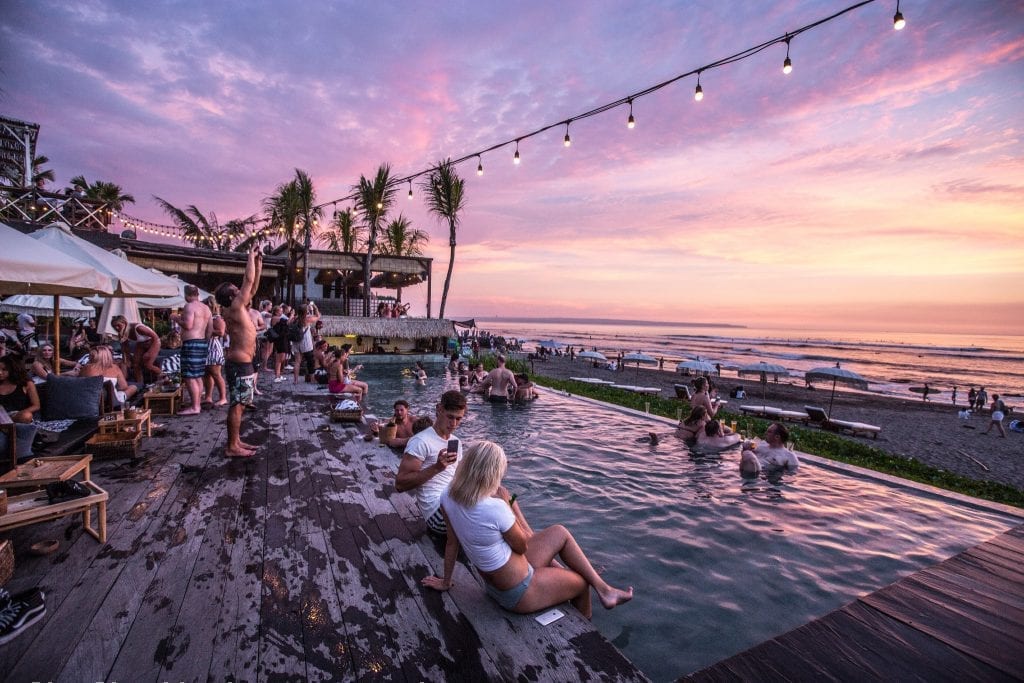 Bali is such an alluring paradise for foreign tourists: the culture, the food, the panorama. In 2019, about 7.5 million foreign tourists visited Bali. These foreign tourists are a suitable target market for your wine products, and as a wine marketer, you should put Bali in your list of priority markets.
3. Take advantage of the holiday season
Wine is associated with festivities and celebrations, so promoting your products in holiday seasons is one of the best ways to increase sales. Some of the most suitable holidays to promote your wine for family celebrations are New Year's Eve, Chinese New Year, and Christmas. Valentine's Day is also a good time to promote your wine, as wine is the perfect company for romantic dinners. You can even organize holiday-themed events and exhibitions in crowded malls to promote and market your products. Remember, discounts and bundle packages always work!
4. Open your Wine Lounge
In a megapolitan like Jakarta, some of the wine distributors are beginning to open wine lounges. These lounges become a new option for the upper-class as a comfortable place to hang out or meet up. In these lounges, fancy meals such as premium steaks are served to pair with the wine. They also attract customers with exclusive features such as hotspots, privileged member cards, and delivery services.
5. Educate your Customers
Some of the big distributors will also develop wine education and wine tasting programs. By educating customers, you will maintain their loyalty, expand your community, and have more opportunities to gain new customers.
6. Promote your products through social media
Indonesia is one of the countries with the highest number of Internet users in the world. As of December 2017, 143.3 million Indonesians were active Internet users. 29.63% of this number access the Internet for 4-7 hours daily, while another 26.48% use the Internet for more than 7 hours a day. As the promotion of alcoholic beverages through TV ads is banned, social media promotion is one of the best ways to promote your wine to customers, right in the palms of their hands. Make official accounts, carry out give-away programs, and use influencer marketing to increase your sales!
7. Create New Variants
To expand your market, there are some other variants that you could consider creating. The first is cheaper variants. The wine variants with the highest sales numbers are those in the range of IDR 200,000 – IDR 500,000 (USD 15 – USD 35).
The second variant you might want to create is a sacramental wine. There are about 11,000 Catholic churches and a total of 61,000 churches in Indonesia, who hold a mass every day or every week. These churches can be very loyal customers if you can give them a good offer.
The last variant is a 0% alcohol variant. As alcoholic beverage sales are banned from convenience stores, supermarkets, and hypermarkets, some alcoholic beverage—especially beer—producers have invented 0% alcohol variants. This might be your chance to penetrate the general stores and gain new markets.
8. Keep yourself up-to-date on the laws, regulations, and political situation
This is very crucial for the sustainability of your business. The alcoholic beverage industry is a tough business, and you don't want to end up failing, or—even worse—in jail, right? Be flexible, be literate, and understand the rules. Get along with it, to get the most out of it.