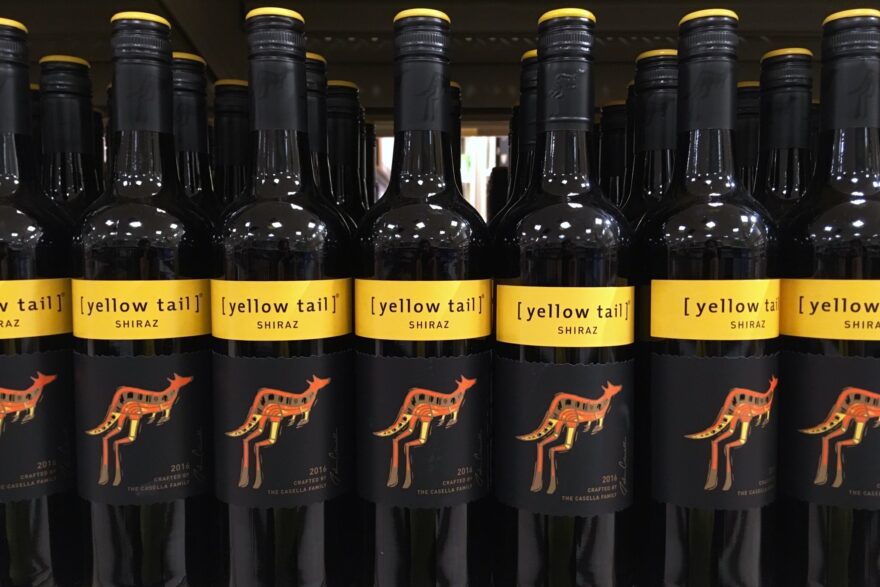 Australian winemaker Casella Family Brands' Yellow Tail is still the world's most powerful wine brand, Wine Intelligence revealed in its latest report.
The fifth edition of the annual Wine Intelligence Global Wine Brand Power Index ranks wine brands across countries based on feedback from over 25,000 consumers in 25 markets, which represents more than 400 million wine drinkers. This year's survey did not include Russia, which was substituted by Denmark.
The index takes into account consumers' brand awareness, recalled purchases, and their brand connections. The market scores are then aggregated, weighted by the size of the wine drinking population in each market.
The 2022 index showed that Yellow Tail once again claims the top spot, followed by Chilean winemaker Concha y Toro's Casillero del Diablo.
Both brands, according to Wine Intelligence, were the leading brands in three out of 25 markets with Yellow Tail placing within the top ten in 10 markets and Casillero del Diablo in 14 markets.
But it was Yellow Tail's prominence in the United States, the world's largest wine market, that sealed its global dominance, the report noted.
Meanwhile, California-based E&J Gallos' Barefoot took third place in the index.
Wine Intelligence also noted huge climbers in this year's index, including Santa Carolina at the seventh place; Apothic which rose five notches to the 14th spot; and Dark Horse, stepping eight places higher to the 25th position.
Restoring Positive Connections Key to Success
Two pandemic years have past and brand scores still have not surpassed pre-pandemic levels, although awareness levels "tend to be more resilient," according to Wine Intelligence.
What drove the changes in the index since 2020 were the drop in recalled purchase and connection scores, reflecting the impact of COVID-19 measures on wine consumption.
"In a year characterised by relatively less upheaval for consumers, it's a relief to see equity for wine brands has stabilised in terms of consumer connection as wine drinkers have returned to more frequent touchpoints with wine in both retail and the on-premise," Lulie Halstead, COO of Wine at the IWSR Group, commented on the result of the 2022 index.
Halstead reckoned that successful wine brands will be those that focus on "​​restoring fundamental positive connections" while maintaining their availability and value proposition "amid input cost increases and supply chain disruptions."