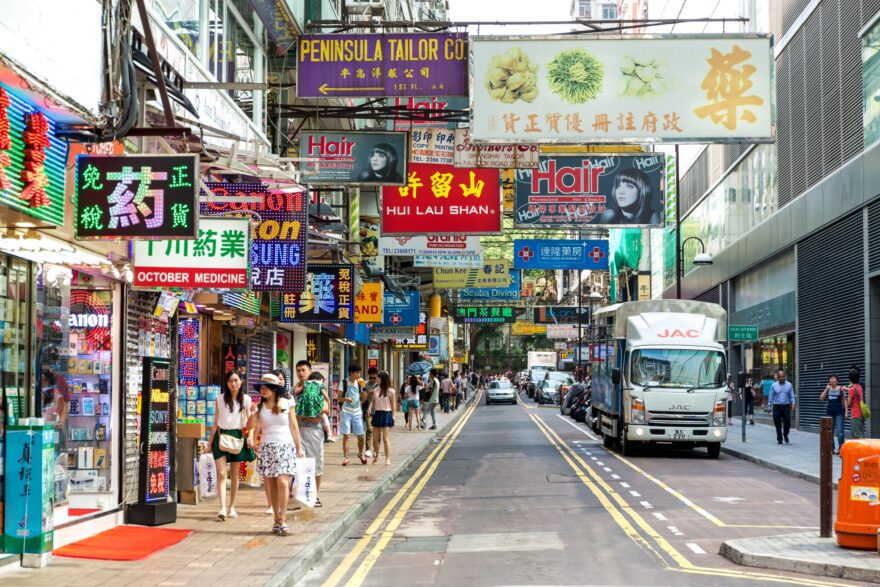 In February this year, Hong Kong imported 5% lesser wines compared to the record seen in the same month last year.
Based on data from the Census and Statistics Department, the city's wine importation went down to HK$467 million.
The decline is caused by the decrease in wine imports from its top exporter France, down 16% to HK$288 million.
Still using Hong Kong as their back door to China, Australian exporters continued to increase exports, rising by 43% to HK$57 million. The United Kingdom also raised their exports to the city by 6% to HK$38 million.
There was a huge jump in American wines in Hong Kong in the month, up by 86% to HK$31 million. Italian wines also jumped by 47% to HK$18 million.
By category, imported champagne crashed by 61% to HK$16 million. Red wines from international sources grew minimally to HK$419 million. Imported white wines and ports both fell by 4% and 65% respectively.
Unlike in February last year, the city received an overseas shipment of sherry worth HK$34,000 in February this year.
In the first two months of 2022, Hong Kong's wine importation dropped by 21% to HK$1.3 billion, dragged down by decreases in importation from France, Australia, and the US.
Hong Kong's Top 5 Wine Exporters in February 2022 vs 2021
| | | | | |
| --- | --- | --- | --- | --- |
| Rank | Country | Value in 2022 | Value in 2021 | % Change |
| 1 | France | HK$287,622,000 | HK$342,654,000 | -16% |
| 2 | Australia | HK$57,171,000 | HK$40,081,000 | +43% |
| 3 | United Kingdom | HK$38,161,000 | HK$36,029,000 | +6% |
| 4 | United States | HK$31,326,000 | HK$16,819,000 | +86% |
| 5 | Italy | HK$17,709,000 | HK$12,011,000 | +47% |
| | Total | HK$467,435,000 | HK$494,116,000 | -5% |
Source: Hong Kong Customs
Wine Categories in February 2022 vs 2021
| | | | |
| --- | --- | --- | --- |
| Bottled Wine Size | Value in 2022 | Value in 2021 | % Change |
| Red | HK$419,179,000 | HK$416,612,000 | +1% |
| Champagne | HK$16,446,000 | HK$41,943,000 | -61% |
| White | HK$28,205,000 | HK$29,346,000 | -4% |
| Port | HK$176,000 | HK$500,000 | -65% |
| Sherry | HK$34,000 | HK$0 | |
Source: Hong Kong Customs
Hong Kong's Top 5 Wine Exporters YTD 2022 vs 2021
| | | | | |
| --- | --- | --- | --- | --- |
| Rank | Country | Value in 2022 | Value in 2021 | % Change |
| 1 | France | HK$805,920,000 | HK$1,007,580,000 | -20% |
| 2 | Australia | HK$224,053,000 | HK$321,243,000 | -30% |
| 3 | United Kingdom | HK$125,425,000 | HK$98,664,000 | +27% |
| 4 | United States | HK$43,417,000 | HK$49,276,000 | -12% |
| 5 | Italy | HK$43,058,000 | HK$43,115,000 | = |
| | Total | HK$1,343,784,000 | HK$1,697,551,000 | -21% |
Source: Hong Kong Customs
Wine Categories YTD 2022 vs 2021
| | | | |
| --- | --- | --- | --- |
| Bottled Wine Size | Value in 2022 | Value in 2021 | % Change |
| Red | HK$1,197,500,000 | HK$1,504,775,000 | -20% |
| Champagne | HK$55,288,000 | HK$109,638,000 | -50% |
| White | HK$77,322,000 | HK$68,282,000 | +13% |
| Port | HK$663,000 | HK$1,496,000 | -56% |
| Sherry | HK$213,000 | HK$196,000 | +9 |
Source: Hong Kong Customs