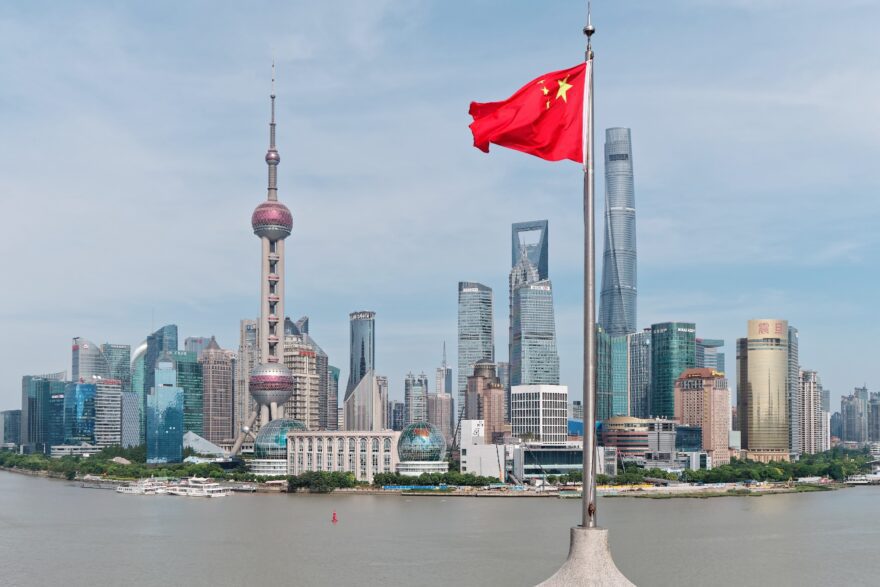 China bought US$150 million worth of wines, mostly coming from its top 10 sources abroad, in August.

Data from China Customs showed that the country's wine importation climbed by 3% over the same month last year.
France, Chile, and Italy remained its top monthly wine exporters; the Chinese state raised importations from these countries by 36%, 94%, and 79%, respectively.
China has more than doubled its uptake of both wines from Italy and South Africa to US$15 million and US$2.5 million, respectively.
It also saw imported Argentinian and New Zealand wines tripled in value to US$3.6 million and US$3.5 million, respectively.
Wines from the US rose by 38% and German wines also jumped by 21% in value export.
Meanwhile, China continued to lessen its importation of Australian wines, which declined to just US$1.9 million from US$53.7 million in August last year.
In terms of bottled wines, those in containers of over 2 liters more than doubled in value to US$10 million in August, while imported sparkling wines increased by 87% to US$11 million. Wines in containers of less than 2 liters decreased by 4% to US$128 million.
So far in the year, overseas wines that came through Chinese ports totaled US$1.13 billion in value, almost reaching the record in January-August 2020, though still in the negative.
China's Top Wine Import Sources in August 2021 vs 2020
| | | | | |
| --- | --- | --- | --- | --- |
| Rank | Country | Value in 2021 | Value in 2020 | % Change |
| 1 | France | US$68,380,008 | US$50,431,069 | +36% |
| 2 | Chile | US$29,038,734 | US$14,976,674 | +94% |
| 3 | Italy | US$14,488,221 | US$8,112,768 | +79% |
| 4 | Spain | US$15,473,739 | US$6,257,823 | +147% |
| 5 | Argentina | US$3,616,558 | US$1,189,330 | +204% |
| 6 | New Zealand | US$3,499,771 | US$1,072,476 | +226% |
| 7 | United States | US$2,906,819 | US$2,100,721 | +38% |
| 8 | South Africa | US$2,496,928 | US$907,271 | +175% |
| 9 | Germany | US$2,324,819 | US$1,927,808 | +21% |
| 10 | Australia | US$1,906,207 | US$53,716,568 | -96% |
| | Total | US$149,597,750 | US$144,594,655 | +3% |
Source: China Customs
Bottled Wine Categories in August 2021 vs 2020
| | | | |
| --- | --- | --- | --- |
| Wine Category | Value in 2021 | Value in 2020 | % Change |
| Sparkling | US$11,179,724 | US$5,987,940 | +87% |
| Less than 2 liters | US$128,283,151 | US$133,553,733 | -4% |
| Over 2 liters | US$10,134,875 | US$5,052,775 | +101% |
Source: China Customs
China's Top Wine Import Sources YTD 2021 vs 2020
| | | | | |
| --- | --- | --- | --- | --- |
| Rank | Country | Value in 2021 | Value in 2020 | % Change |
| 1 | France | US$485,904,592 | US$304,393,719 | +60% |
| 2 | Chile | US$219,958,920 | US$139,244,614 | +58% |
| 3 | Italy | US$116,669,314 | US$72,789,278 | +60% |
| 4 | Spain | US$98,677,704 | US$62,894,100 | +57% |
| 5 | Australia | US$52,818,770 | US$457,516,342 | -88% |
| 6 | United States | US$27,079,991 | US$14,291,195 | +89% |
| 7 | Argentina | US$24,165,9409 | US$17,479,899 | +38% |
| 8 | South Africa | US$20,750,949 | US$9,071,277 | +129% |
| 9 | Germany | US$17,790,045 | US$11,608,411 | +53% |
| 10 | New Zealand | US$15,517,779 | US$11,103,128 | +40% |
| | Total | US$1,127,698,648 | US$1,142,067,315 | -1% |
Source: China Customs
Bottled Wine Categories YTD 2021 vs 2020
| | | | |
| --- | --- | --- | --- |
| Wine Category | Value in 2021 | Value in 2020 | % Change |
| Sparkling | US$73,122,791 | US$40,119,009 | +82% |
| Less than 2 liters | US$971,413,569 | US$1,038,159,572 | -6% |
| Over 2 liters | US$83,157,616 | US$63,777,133 | +30% |
Source: China Customs