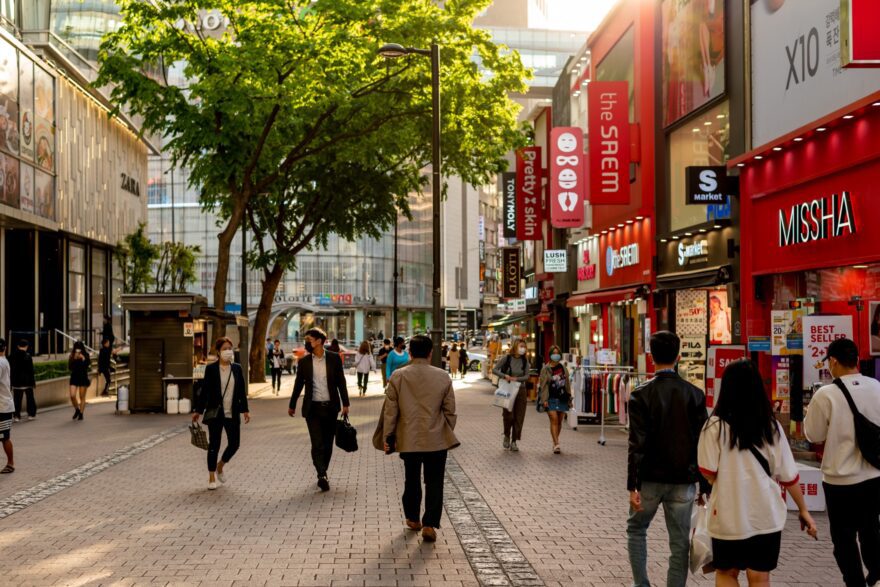 South Korea reported a 10% jump in wine importation in the first quarter of the year.
Based on data from the Korea Customs Service, wine imports grew to US$140 million in value in January-March.
This increase was lifted by the growth in its top wine import, French wines, which value rose by 21% to US$45 million.
American wines, its second biggest wine import, also contributed to the overall growth, expanding in value by 20% to US$26 million.
There were 13% more imported wines from Italy worth US$21 million in Q1 2022 compared to the same quarter last year.
Meanwhile, importation of wines from Chile, Spain, and Australia saw decreases of 12%, 14% and 7%, respectively.
New Zealand wines went up 9% in value to US$4.3 million while Argentinian wines fell by 3% to US$2.35 million.
Wines from Portugal and Germany recorded growth of 23% and 45%, respectively.
In terms of categories, there were 5% more imported bottles of 2 liters or less worth US$115 million in the said quarter, 50% more imported bottles of over 2L but less than 10L, and 28% more of other imported bottles.
In March alone, South Korea bought US$50 million worth of wines from abroad, increasing by 9% over the same month last year.
South Korea's Top 10 Wine Exporters in Q1 2022
| | | | | |
| --- | --- | --- | --- | --- |
| Rank | Country | Value in 2022 | Value in 2021 | % Change |
| 1 | France | US$45,233,000 | US$37,525,000 | +21% |
| 2 | United States | US$26,477,000 | US$22,005,000 | +20% |
| 3 | Italy | US$21,414,000 | US$18,892,000 | +13% |
| 4 | Chile | US$17,863,000 | US$20,349,000 | -12% |
| 5 | Spain | US$8,686,000 | US$10,150,000 | -14% |
| 6 | Australia | US$6,978,000 | US$7,498,000 | -7% |
| 7 | New Zealand | US$4,284,000 | US$3,926,000 | +9% |
| 8 | Argentina | US$2,350,000 | US$2,430,000 | -3% |
| 9 | Portugal | US$2,055,000 | US$1,670,000 | +23%% |
| 10 | Germany | US$1,415,000 | US$977,000 | +45% |
| | Total | US$140,182,000 | US$127,938,000 | +10% |
Source: South Korea Customs
Wine Categories in Q1 2022
| | | | |
| --- | --- | --- | --- |
| Bottled Wine Size | Value in 2022 | Value in 2021 | % Change |
| In containers holding 2 liters or less | US$115,405,000 | US$109,745,000 | +5% |
| In containers holding more than 2 L but not more than 10 L | US$1,235,000 | US$825,000 | +50% |
| Other | US$2,607,000 | US$2,033,000 | +28% |
Source: South Korea Customs
South Korea's Top 10 Wine Exporters in March 2022
| | | | | |
| --- | --- | --- | --- | --- |
| Rank | Country | Value in 2022 | Value in 2021 | % Change |
| 1 | France | US$16,784,000 | US$13,624,000 | +23% |
| 2 | United States | US$9,811,000 | US$7,337,000 | +34% |
| 3 | Italy | US$7,018,000 | US$7,065,000 | = |
| 4 | Chile | US$6,306,000 | US$7,119,000 | -11% |
| 5 | Spain | US$3,015,000 | US$3,529,000 | -15% |
| 6 | Australia | US$2,389,000 | US$3,352,000 | -29% |
| 7 | New Zealand | US$1,578,000 | US$1,592,000 | = |
| 8 | Portugal | US$674,000 | US$536,000 | +26% |
| 9 | Argentina | US$510,000 | US$827,000 | -38%% |
| 10 | Germany | US$456,000 | US$154,000 | +196% |
| | Total | US$49,995,000 | US$46,001,000 | +9% |
Source: South Korea Customs
Wine Categories in March 2022
| | | | |
| --- | --- | --- | --- |
| Bottled Wine Size | Value in 2022 | Value in 2021 | % Change |
| In containers holding 2 liters or less | US$41,487,000 | US$39,043,000 | +6% |
| In containers holding more than 2 L but not more than 10 L | US$460,000 | US$399,000 | +15% |
| Other | US$988,000 | US$823,000 | +20% |
Source: South Korea Customs