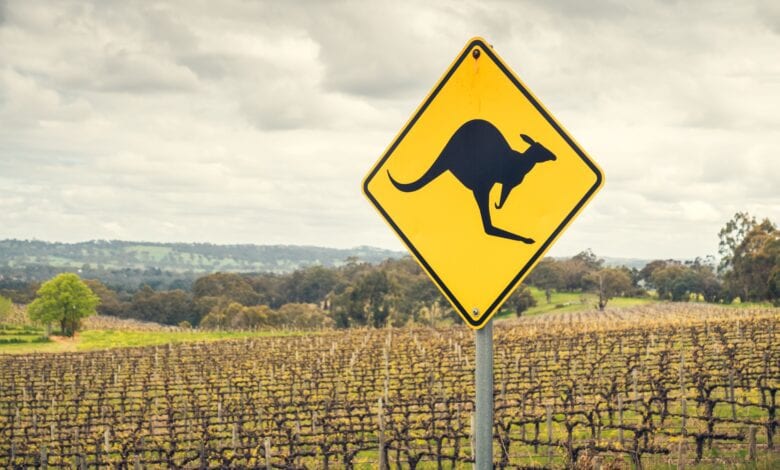 Australia's wine exports to China crashed by 96% in the four months to March after the Asian superpower levied a punishing tariff of over 200%.
An industry report says Australian wines that entered China fell to just AU$12 million from AU$325 million in the same period previously. The Asian state was its largest wine export destination in 2020 at AU$869 million, which was down almost a quarter compared to a year earlier.
Conversely, Australia's wine exports to Hong Kong, China's special administrative region, rose by 55% to AU$148 million in the 12 months to March. Hong Kong was its fifth-biggest market, right behind Canada, which export value was over AU$190 million.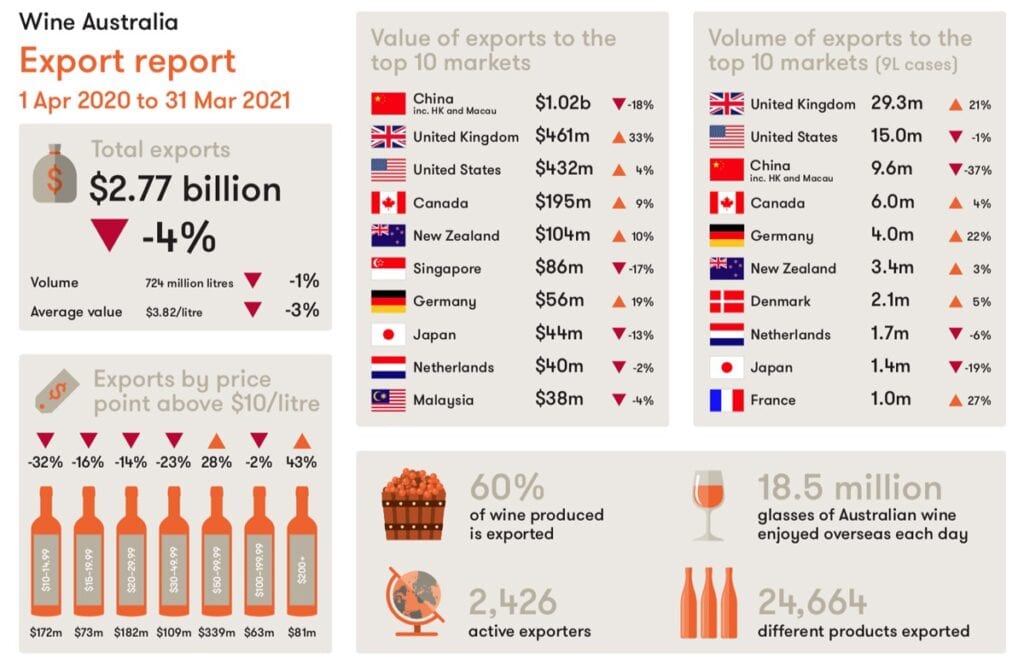 China's Commerce Ministry formally imposed up to 212% import tariff on Australian wine producers in March, effectively shutting the products out of China, following its investigations on anti-dumping and countervailing duty. Among the biggest producers, Treasury Wine Estates had the most to lose with an import duty of 175.6% to its bottled products, the report noted. It was exporting AU$1.3 billion of wines yearly until November. The company is devising strategies to divert its products to other markets, including Japan and South Korea.
In the year ended March, overall Australian wine exports declined by 4% to AU$2.77 billion.
Meanwhile, in a World Trade Organization (WTO) committee meeting on subsidies this week, Australia raised its objections to China's anti-subsidy duties on wine. While Australia's trade representatives said it is still open to further discussions on the matter, China's trade envoys maintained that its tariff ruling processes were compliant with its own laws as well as WTO rules.