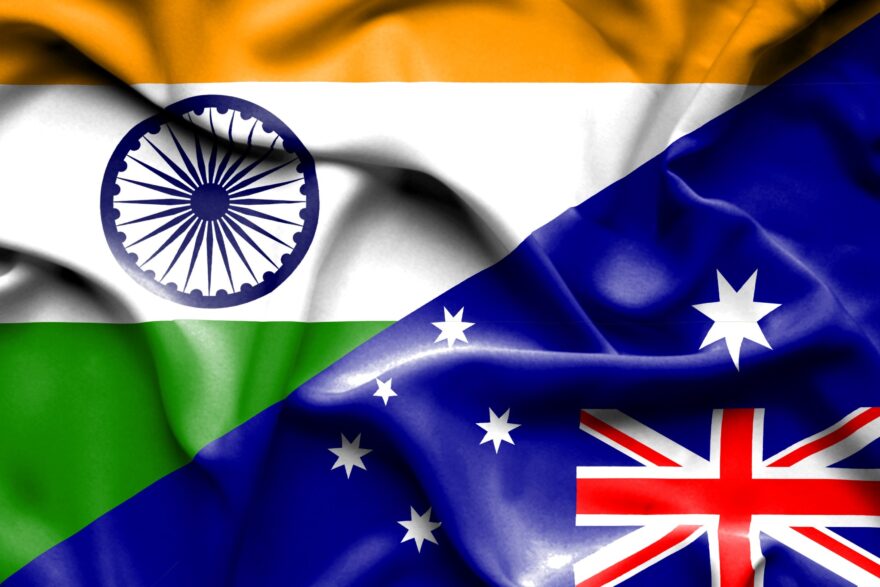 The Australian wine industry has hailed the recent signing of the interim Australia-India Economic Cooperation and Trade Agreement (AI ECTA), touting substantial benefits for local small and medium-sized winemakers who are looking to diversify abroad.
Early in the month, both countries signed the deal which "opens a big door into the world's fastest-growing major economy for Australian farmers, manufacturers, producers and so many more," said Australian Prime Minister Scott Morrison.
India, a market of 1.4 billion consumers, is Australia's seventh-largest trading partner in 2020 and is targeted to be among its top three export markets over the next decade.
For the wine industry, the trade pact means a step towards market diversification for wine producers who are still reeling from their losses in China.
Also read: China's Punitive Tariffs to Cost Australia A$2.4 billion by 2025
"The agreement is beneficial for very high-value wine producers, many of which are small and medium-sized businesses. They will now have [the] confidence to explore new opportunities in the Indian market as the staged tariff reductions are implemented."

Tony Battaglene, Chief Executive of Australian Grape & Wine
"[T]he AI ECTA will make India a more viable proposition for small to medium winemakers who have not previously contemplated entering into that market," Rachel Triggs, general manager for corporate affairs and regulation at Wine Australia, also said.
The common customs tariff on wine imports to India is around 150%. Once the bilateral deal comes into force, tariffs on Australian wines will be cut between 75%-100% with a further phased reduction of 5% for 10 years.
What's in store for Australian wine producers?
Australia's wine exports to India hit A$12 million last year, up by 81% year on year. Volumes went up 71% to 2.5 million liters with most exports being red wines.
Based on an IWSR report, Australia corners about 42% of the share in the imported wine category in India, ahead of major wine exporters Italy (14%), France (12%), and Chile (11%). However, this represents a small base as most wines consumed (72%) in the country are produced locally.
Indians drank 29.2 million liters of wine in 2020. That level of consumption is seen to reach 55.5 million liters by 2025, according to Euromonitor International. In terms of varieties, the most popular red wines in India are Cabernet Sauvignon and Shiraz, while Chenin Blanc and Sauvignon Blanc are in demand for white wines.
"The wine culture in India is maturing as consumers discover and learn more about wine. It's exciting to contemplate Australian winemakers playing a role in that maturation, and the AI ECTA will make it easier for them to do so."

Rachel Triggs, General Manager for Corporate Affairs and Regulation at Wine Australia
For Wine Australia, the trade agreement will also enable the wine industries in both countries to pursue a "meaningful dialogue" about regulatory and technical matters relating to the wine trade.
The AGW said they hope to work with their Indian counterparts to "share expertise and engage in technical and regulatory cooperation over the long-term," hoping to improve market access arrangements for their respective grape and wine sectors.
"[W]e hope that the final agreement delivers more comprehensive market access for a larger share of our industry, and we're looking forward to working with all parties – Australian and Indian – to help make this happen."

Tony Battaglene, Chief Executive of Australian Grape & Wine