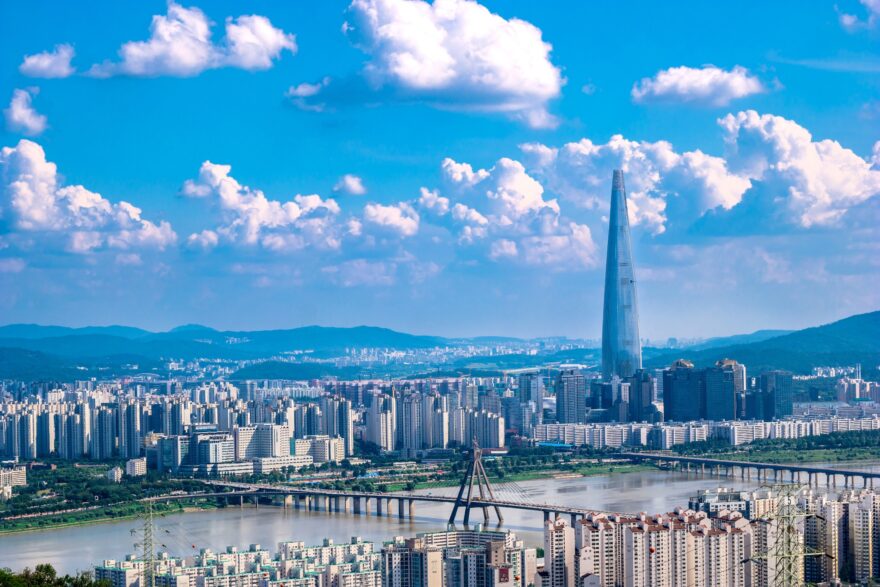 South Korea continues to increase its wine importation with its recent record in February rising by 17%.
Based on data from Korea Customs Service, the country bought US$43 million worth of wines from overseas in the said month.
Most of the import increase was delivered by France whose wine exports to South Korea grew by 39% to US$15 million.
Its second-biggest import source, the United States, brought US$7.6 million worth of wines, which was 2% lesser compared to the value seen in the same period last year.
Italian wines that came to South Korea in the month rose by almost 50% to US$7 million compared previously.
Importation of wines from Chile, Spain, and Australia all fell year-on-year, albeit minimally. New Zealand wines expanded by 20% to US$1.45 million.
Imported wines from Portugal and Germany soared by 56% and 98% respectively, while Argentinian wines decreased by 27%.
By wine categories, the country ordered 11% more imported bottles of 2 liters or less and 6% more bottles of more than 2L but less than 10L. Other imported wine bottles went up by 55% in value.
In the first two months of the year, South Korea bought a total of US$90 million wines from international sources, increasing by 10% over the same two-month period last year.
South Korea's Top 10 Wine Exporters in February 2022 vs 2021
| | | | | |
| --- | --- | --- | --- | --- |
| Rank | Country | Value in 2022 | Value in 2021 | % Change |
| 1 | France | US$14,696,000 | US$10,609,000 | +39% |
| 2 | United States | US$7,563,000 | US$7,726,000 | -2% |
| 3 | Italy | US$6,964,000 | US$4,662,000 | +49% |
| 4 | Chile | US$5,661,000 | US$5,912,000 | -4% |
| 5 | Spain | US$2,688,000 | US$3,113,000 | -14% |
| 6 | Australia | US$1,495,000 | US$1,558,000 | -4% |
| 7 | New Zealand | US$1,450,000 | US$1,213,000 | +20% |
| 8 | Portugal | US$842,000 | US$539,000 | +56% |
| 9 | Germany | US$659,000 | US$333,000 | +98% |
| 10 | Argentina | US$507,000 | US$692,000 | -27% |
| | Total | US$43,459,000 | US$37,135,000 | +17% |
Source: South Korea Customs
Wine Categories in February 2022 vs 2021
| | | | |
| --- | --- | --- | --- |
| Bottled Wine Size | Value in 2022 | Value in 2021 | % Change |
| In containers holding 2 liters or less | US$35,522,000 | US$32,068,000 | +11% |
| In containers holding more than 2 ℓ but not more than 10 ℓ | US$351,000 | US$331,000 | +6% |
| Other | US$892,000 | US$574,000 | +55% |
Source: South Korea Customs
South Korea's Top 10 Wine Exporters YTD 2022
| | | | | |
| --- | --- | --- | --- | --- |
| Rank | Country | Value in 2022 | Value in 2021 | % Change |
| 1 | France | US$28,456,000 | US$23,901,000 | +19% |
| 2 | United States | US$16,670,000 | US$14,668,000 | +14% |
| 3 | Italy | US$14,396,000 | US$11,827,000 | +22% |
| 4 | Chile | US$11,557,000 | US$13,229,000 | -13% |
| 5 | Spain | US$5,671,000 | US$6,621,000 | -14% |
| 6 | Australia | US$4,589,000 | US$4,145,000 | +11% |
| 7 | New Zealand | US$2,706,000 | US$2,334,000 | +16% |
| 8 | Argentina | US$1,840,000 | US$1,603,000 | +15% |
| 9 | Portugal | US$1,380,000 | US$1,134,000 | +22% |
| 10 | Germany | US$959,000 | US$824,000 | +16% |
| | Total | US$90,198,000 | US$81,937,000 | +10% |
Source: South Korea Customs
Wine Categories YTD 2022 vs 2021
| | | | |
| --- | --- | --- | --- |
| Bottled Wine Size | Value in 2022 | Value in 2021 | % Change |
| In containers holding 2 liters or less | US$73,925,000 | US$70,702,000 | +5% |
| In containers holding more than 2 liters but not more than 10l | US$776,000 | US$426,000 | +82% |
| Other | US$1,623,000 | US$1,210,000 | +34% |
Source: South Korea Customs