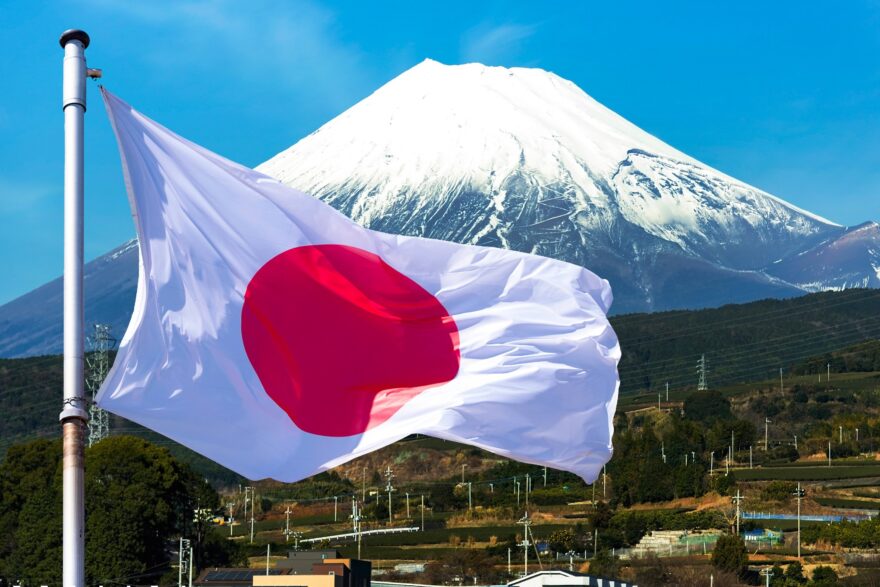 The value of wines imported to Japan in the first half of the year almost matched the record seen in the same period last year.
Data culled from the Customs and Tariff Bureau of Japan's Finance Ministry showed that the country imported 83.2 billion yen worth of wines between January and June when Japan went under three declarations of a state of emergency due to threats of the Covid-19 pandemic.
Most wine imports came from France, which saw a 6% increase year-to-date to 46 billion yen compared to last year. Italian wines were the second biggest imports at 10.9 billion yen, rising by 5% over the previous year.
The importations of Chilean and American wines – coming in third and fourth, have not recovered in the first six months of the year, down 26% and 11%, respectively.
Moreover, wines from Spain, Australia, Germany and South Africa grew in value in the stated period, while lesser exports from New Zealand and Argentina were seen.
In June alone, wines from South Africa grew the most among top wine imports, doubling in value to 157 million yen from 72 million yen previously.
By major categories, the Japanese nation received more imported bottled wines in containers of more than 2 liters but less than 10 liters in the Jan-June period, while lesser sparkling and fortified wines from abroad entered its ports.
Japan's Top 10 Wine Imports in 1H 2021
| | | | | |
| --- | --- | --- | --- | --- |
| Rank | Country | Value in 2021 | Value in 2020 | % Change |
| 1 | France | 46,040,587,000 yen | 43,625,160,000 yen | +6% |
| 2 | Italy | 10,856,084,000 yen | 10,388,484,000 yen | +5% |
| 3 | Chile | 7,903,415,000 yen | 10,650,864,000 yen | -26% |
| 4 | US | 6,318,309,000 yen | 7,093,480,000 yen | -11% |
| 5 | Spain | 6,218,604,000 yen | 5,435,394,000 yen | +14% |
| 6 | Australia | 2,180,277,000 yen | 2,062,293,000 yen | +6% |
| 7 | Germany | 876,150,000 yen | 739,465,000 yen | +19% |
| 8 | South Africa | 522,520,000 yen | 478,391,000 yen | +9% |
| 9 | New Zealand | 499,790,000 yen | 623,551,000 yen | -20% |
| 10 | Argentina | 489,074,000 yen | 649,159,000 yen | -25% |
| | Total | 83,200,465,000 yen | 83,258,265,000 yen | = |
Source: Japan Customs
Wine Import Category in 1H 2021
| | | | |
| --- | --- | --- | --- |
| Wine Category | Value in 2021 | Value in 2020 | % Change |
| Sparkling | 28,660,348,000 yen | 29,240,286,000 yen | -2% |
| Fortified wines | 195,825,000 yen | 333,280,000 yen | -41% |
| In containers more than 2L but not more than 10L | 1,155,826,000 yen | 1,083,284,000 yen | +7% |
Source: Japan Customs
Japan's Top 10 Wine Imports in June 2021
| | | | | |
| --- | --- | --- | --- | --- |
| Rank | Country | Value in 2021 | Value in 2020 | % Change |
| 1 | France | 8,599,163,000 yen | 6,278,802,000 yen | +37% |
| 2 | Italy | 2,551,590,000 yen | 2,331,044,000 yen | +10% |
| 3 | US | 1,268,282,000 yen | 911,854,000 yen | +39% |
| 4 | Chile | 1,210,085,000 ye | 1,931,621,000 yen | -37% |
| 5 | Spain | 888,757,000 ye | 1,501,136,000 yen | -41% |
| 6 | Australia | 405,367,000 yen | 313,294,000 yen | +29% |
| 7 | Germany | 202,555,000 yen | 151,496,000 yen | +34% |
| 8 | South Africa | 157,299,000 yen | 72,111,000 yen | +118% |
| 9 | Argentina | 82,603,000 yen | 157,174,000 yen | -47% |
| 10 | New Zealand | 60,175,000 yen | 75,781,000 yen | -21% |
| | Total | 16,209,700,000 yen | 13,997,023,000 yen | +16 |
Source: Japan Customs
Wine Import Category in June 2021
| | | | |
| --- | --- | --- | --- |
| Wine Category | Value in 2021 | Value in 2020 | % Change |
| Sparkling wine | 5,114,283,000 yen | 3,670,640,000 yen | +39% |
| Fortified wines | 27,292,000 yen | 73,340,000 yen | -63% |
| Bottled wines in containers more than 2L but not more than 10L | 257,492,000 yen | 246,647,000 yen | +4% |
Source: Japan Customs