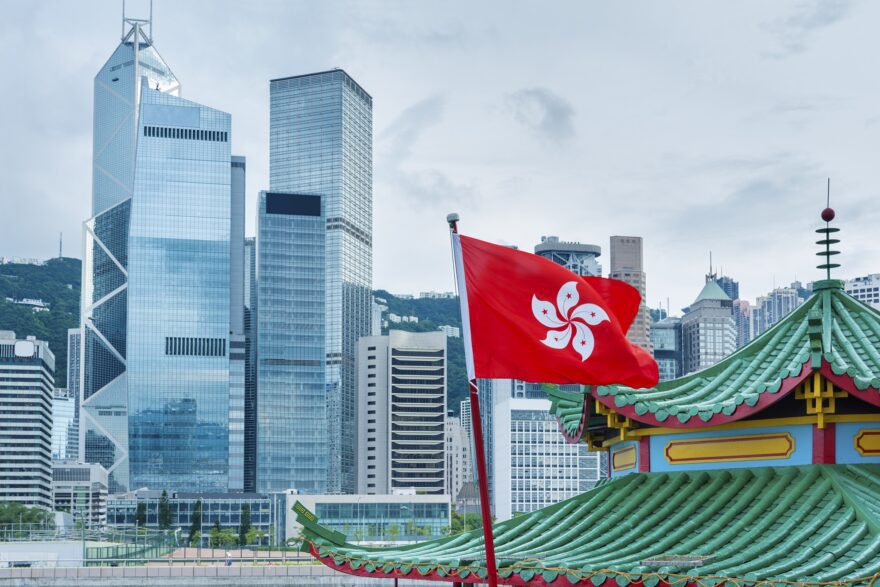 Imported wines that entered Hong Kong in the first six months of 2021 soared by 63%, mostly coming from its top 5 preferred sources.

Based on data from the Census and Statistics Department, Hong Kong bought HK$5.3 billion worth of wines overseas in the first half of the year.
Wine imports were mostly French wines which import value jumped by 56% year-on-year to HK$3.2 billion. 
Wines from Australia and Italy all increased in the stated period, while the importation of American wines still has not recovered, declining by 10%. Wine traders from the UK brought 20% more wines or HK$366 million to the former British colony.
By category, imported red wines remained popular in Hong Kong, buying HK$4.7 billion or 62% more in the first half of 2021 compared to last year. Importation of white wine almost doubled to HK$229 million and sherry imports went up 165%.
Hong Kong as 'Backdoor'
Among wine imports, Australian wines that entered Hong Kong went up three times year-to-date compared to the same period last year to a value of HK$293.7 million.
Analysts pointed out that Hong Kong might have served as a "backdoor" where Australian exporters could discreetly ship into mainland China their wines, as well as other commodities that saw high tariff impositions.
Some traders might have reopened "old, illegal trade routes" between Hong Kong and Mainland China, according to Richard McGregor of Sydney-based think tank Lowy Institute, who was quoted in a news report.
But despite providing short-term relief for exporters, those channels could be quickly shut off by Chinese officials, Australia China Business Council President David Olsson said in the same news report.
Another news report called Australian exporters' attempt to use Hong Kong as a backdoor as "futile" since it is already losing in the mainland.
Recent analysis from Wine Australia noted that while wine exports increased in other markets, such as Hong Kong, it did not offset the export decline in the mainland, which went down to A$13 million in the first half of the year from A$419 million previously.
Hong Kong Wine Imports in 1H 2021
| | | | | |
| --- | --- | --- | --- | --- |
| Rank | Country | Value in 2021 | Value in 2020 | % Change |
| 1 | France | HK$3,243,784,000 | HK$2,077,730,000 | +56% |
| 2 | Australia | HK$914,876,000 | HK$293,721,000 | +212% |
| 3 | UK | HK$365,812,000 | HK307,452,000 | +20% |
| 4 | US | HK$199,376,000 | HK$221,351,000 | -10% |
| 5 | Italy | HK$146,697,000 | HK$97,977,000 | +50% |
| | Total | HK$5,276,368,000 | HK$3,246,099,000 | +63% |
Source: Hong Kong Customs
Wine Import Categories in 1H 2021
| | | | |
| --- | --- | --- | --- |
| Wine Category | Value in 2021 | Value in 2020 | % Change |
| Red | HK$4,675,350,000 | HK$2,898,560,000 | +62% |
| Champagne | HK$319,309,000 | HK$205,968,000 | +55% |
| White | HK$228,897,000 | HK$116,331,000 | +97% |
| Port | HK$3,643,000 | HK$2,034,000 | +79% |
| Sherry | HK$495,000 | HK$187,000 | +165% |
Source: Hong Kong Customs
Hong Kong Wine Imports in June 2021
| | | | | |
| --- | --- | --- | --- | --- |
| Rank | Country | Value in 2021 | Value in 2020 | % Change |
| 1 | France | HK$555,773,000 | HK$309,988,000 | +79% |
| 2 | Australia | HK$189,128,000 | HK$57,485,000 | +229% |
| 3 | UK | HK$62,500,000 | HK$62,497,000 | = |
| 4 | US | HK$42,985,000 | HK$20,293,000 | +112% |
| 5 | Italy | HK$21,704,000 | HK$11,537,000 | +88% |
| | Total | HK$929,764,000 | HK$495,169,000 | +88% |
Source: Hong Kong Customs
Wine Import Categories in June 2021
| | | | |
| --- | --- | --- | --- |
| Wine Category | Value in 2021 | Value in 2020 | % Change |
| Red | HK$836,585,000 | HK$457,346,000 | +83% |
| White | HK$45,912,000 | HK$19,485,000 | +136% |
| Sherry | HK$180,000 | HK$45,000 | +300% |
| Port | HK$157,000 | HK$258,000 | -39% |
| Champagne | HK$36,403,000 | HK$16,410,000 | +122% |
Source: Hong Kong Customs