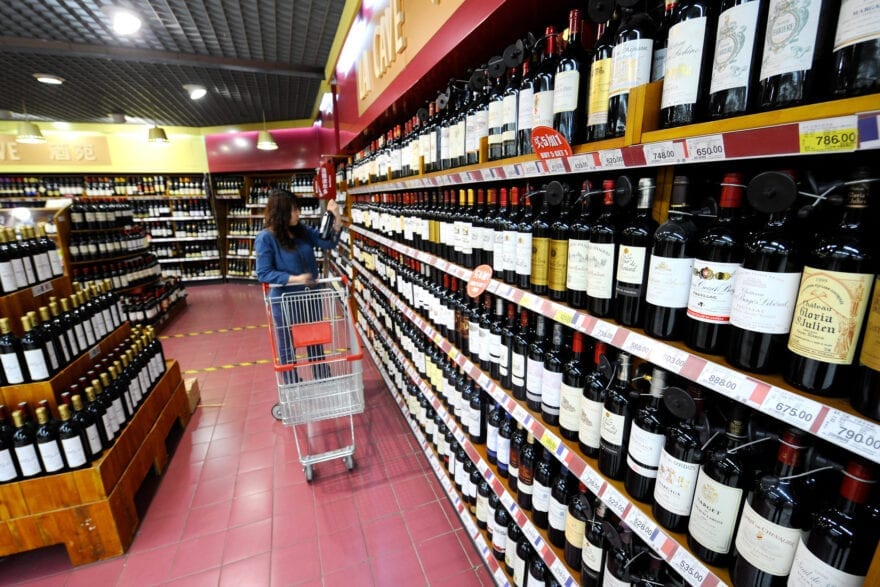 In the five months ended May, China imported more wines totalling US$687.8 million in value, mostly from its major partners France and Chile, according to data from China's General Administration of Customs.
That value is nearly equal to the value of imported wines bought in the same period in 2020 at US$686.7 million.
China bought most of its imported wines from France in January-May, buying products worth US$285.4 million. It shipped 61.4% more French wines compared to last year.
Chilean wines came in second, importing US$138.5 million worth of wine products or 46.7% more than the previous year's wine imports from Chile.
The country also bought more Italian and Spanish wines, raising its imports by 45% and 38% to US$67.2 million and US$58.4 million, respectively.
It is only with Australia that China slashed its wine imports in the first five months of the year. Its importation of Australian wines fell by 81% to US$49 million from US$258.4 million in the same months a year ago.
For the rest of the top 10 importing countries, China ramped up wine importations from the US, Argentina, South Africa, Germany and New Zealand.
Top 10 Wine Import Partners in May
| | | |
| --- | --- | --- |
| Rank | Country | Value |
| 1 | France | $54,085,074 |
| 2 | Chile | $27,096,708 |
| 3 | Spain | $14,267,089 |
| 4 | Italy | $12,397,628 |
| 5 | United States | $2,987,621 |
| 6 | Portugal | $2,570,052 |
| 7 | Germany | 2,327,672 |
| 8 | Argentina | $2,166,878 |
| 9 | South Africa | $2,089,882 |
| 10 | New Zealand | $1,575,007 |
Source: General Administration of Customs
Top 10 Wine Import Partners in January-May
| | | | |
| --- | --- | --- | --- |
| Rank | Country | Value | 2021 Q1 vs 2020 Q1 % Change |
| 1 | France | $285,446,987 | +61.4% |
| 2 | Chile | $138,514,656 | +46.7% |
| 3 | Italy | $67,272,845 | +45.1% |
| 4 | Spain | $58,429,294 | +38.1% |
| 5 | Australia | $48,999,147 | +81% |
| 6 | United States | $17,106,985 | +77.6% |
| 7 | Argentina | $13,925,110 | +22% |
| 8 | South Africa | $10,004,186 | +47.5% |
| 9 | Germany | $9,455,228 | +49.2% |
| 10 | New Zealand | $8,867,902 | +26.6% |
Source: General Administration of Customs