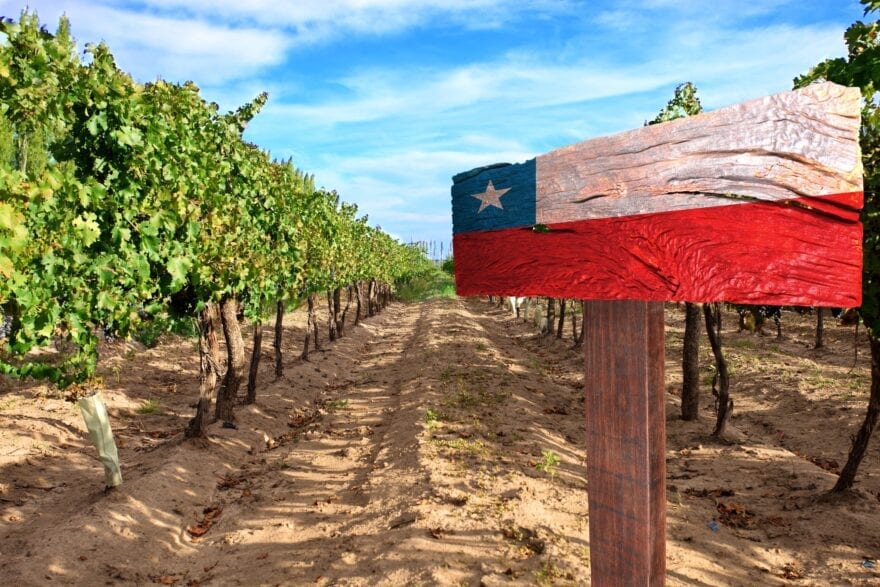 China bought more wines from Chile, its second-biggest import partner, in the first five months of 2021, based on data from China's General Administration of Customs.
The country imported Chilean wine products worth US$138.5 million from January to May, representing a 47% increase over the import value in the same period last year.
In May alone, it ordered US$27.1 million Chilean wines, which was lower than April's total wine imports from Chile at US$30.4 million.
It mostly bought bottled still wines in containers of less than 2 liters, which jumped by 42% to US$110.2 million over the previous year.
China ordered 70% more bottled still wines in containers of greater than 10 liters valued at US$27.8 million.
The importing country had more than doubled its shipment of bottled still wines in containers of greater than 2 liters but less than 10 liters to a value of US$364,940.
Moreover, the value of imported Chilean sparkling wines also rose by 18% to US$82,809.
In 2020, overall wine exports of Chile to China dropped by over a quarter to US$185.6 million, attributed to trade disruptions caused by the global Covid-19 pandemic.
China is Chile's biggest export destination for wines since the two states signed a free trade pact in 2006, which also saw its exports rising by five-folds to US$250 million.
Presently, 201 wineries from the Latin American nation were exporting products to China, with 20 of them holding offices there.
| | | | |
| --- | --- | --- | --- |
| Wine Category | 2020 | 2021 | % Change |
| Sparkling Wine | $70,439 | $82,809 | +17.6% |
| Bottled still wines in containers of less than 2 liters | $77,777,082 | $110,218,773 | +41.7% |
| Bottled still wines in containers of greater than 2 liters but less than 10 liters | $159,948 | $364,940 | +128.2% |
| Bottled still wines in containers of greater than 10 liters | $16,393,966 | $27,848,134 | +69.8% |
2021 Chilean Wine Imports