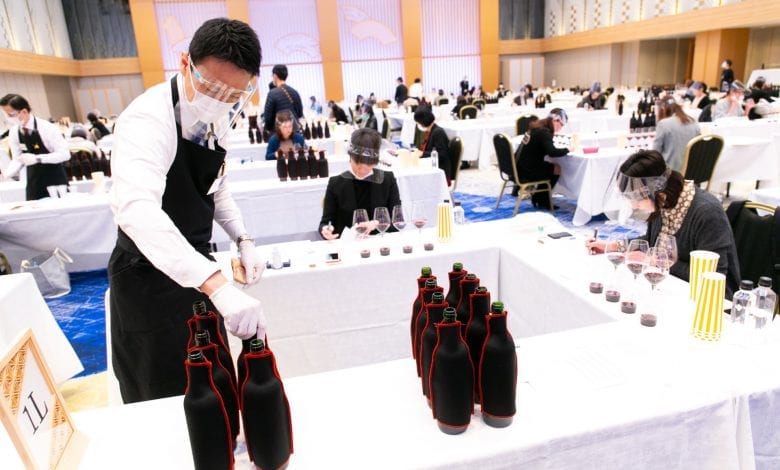 The prestigious Japanese women's wine awards event did not let COVID-19 stop it, seeing a record number of entries for the 2021 edition.
The 8th annual Sakura Awards took place in February in Japan with awards announced on March 8th, International Women's Day.
This year, 275 wines were awarded "Double Gold", 1,074 were awarded "Gold", 882 were awarded "Silver", and a total of 2,231 items were honoured with awards. Diamond Trophy wines selected from "Double Gold" wines awarded to 58 wines.
Alongside wine medals, the Sakura Awards presents awards in categories like "Best Woman Winemaker", "Best Cost Performance Wine ", "Great Value Sparkling Wine", "Lesser-known Grape Varieties in the Japanese market" and "Best Wine for Asian Foods.
Saskia Goetschy of Château Boucarut located in the Rhône Valley, France was awarded the prestigious "Best Woman Winemaker" award.
Held in honour of "women in wine", the awards event launched in 2014. Competition president and leading wine educator in Japan Yumi Tanabe, says the event recognises women excelling in the industry, provides insights into best reds and whites for food pairing, and focuses on female-sector wine consumption (which is higher than that of men in Japan). This latter point highlights the fact that women set wine trends in Japan and the Sakura Awards harnesses this by showcasing the influence of women across the world of wine.
The number of entries grew from 1,922 in 2014 to over 4,000 in 2017. Today, the Sakura Awards are the largest wine competition in Asia with this year's edition seeing 4,562 entries from 32 countries. Japanese wine sector entrants reached a record high of 360.
The event is usually held over two days in Tokyo. Owing to COVID-10 restrictions, this year's event was held over a week with one session in Tokyo and another in Osaka with a reduced number of judges to enable social distancing. All judges are female wine specialists working as sommeliers, winemakers, wine school educators, journalists, off-trade, and on-trade and hail from all over Japan.
Entry for the 9th "Sakura" Japan Women's Wine Awards will be open from October 1st to November 30th, 2021. The event is scheduled to take place in Tokyo and Osaka in February next year.